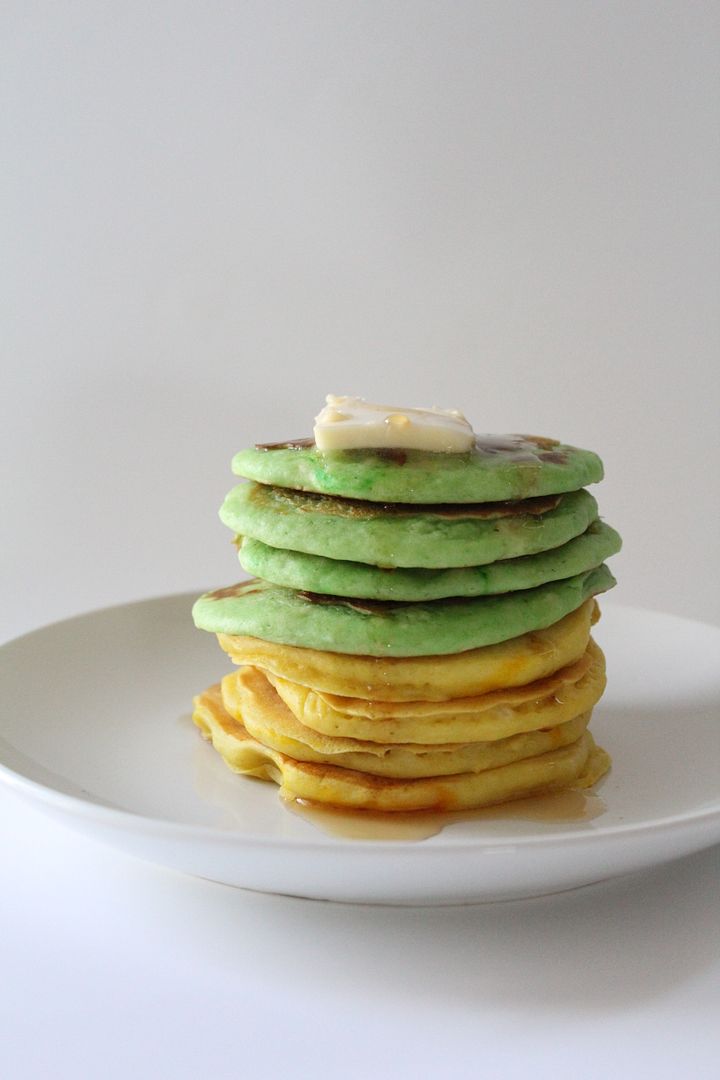 We eat pancakes once a week here in the Liv house.
This spring we mixed it up a little with some spring inspired food coloring.
The kids thought they tasted even better than normal!
Its funny how much presentation makes a difference isn't it?!
Anyways, here is the favorite pancake recipe over here, it always turns out good! :)
Super Yummy No Fail Pancakes
Mix dry ingredients with a wire whisk in a large bowl. In a separate bowl, mix wet ingredients with a whisk. Stir food coloring into wet ingredients. Pour wet ingredients into dry. Stir until combined. Batter will be lumpy, do not over-mix! Pour spoonfuls onto a 350 degree griddle. When you can see bubbles throughout the pancake, it is time to flip them! :)
My little ones like them with peanut butter and maple syrup. I like them with fresh fruit, cinnamon, and whipped cream.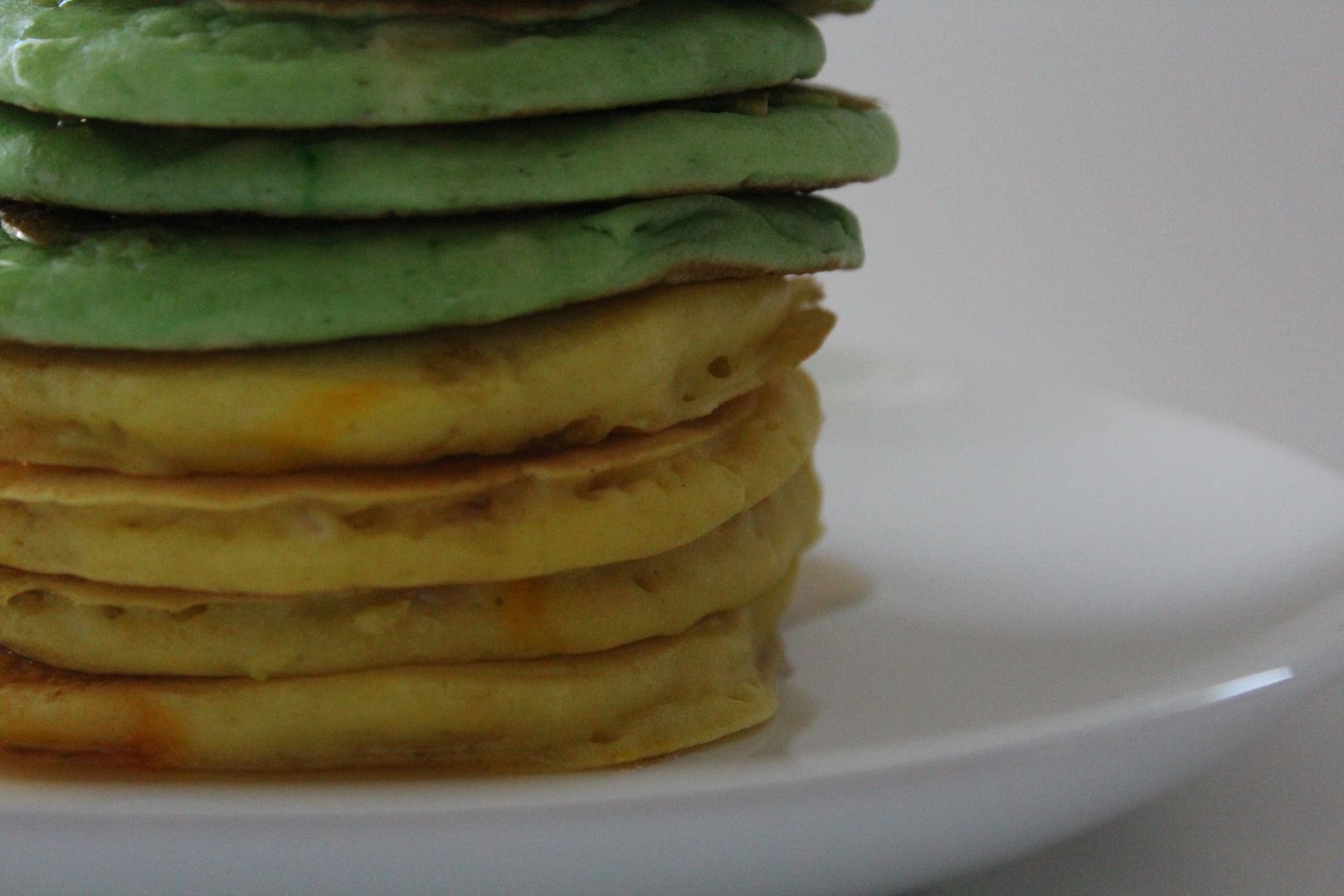 Have my lovely readers wondered why I haven't posted much on this here blog lately?
Well here are my excuses...
My laptop is real super moody, and doesn't always work lately.
The weather has been lovely, and I mostly want to just sit outside in the grass.
I have a handful of little ones, one who is a wild toddler...
This kind of stuff happens on a regular basis over here: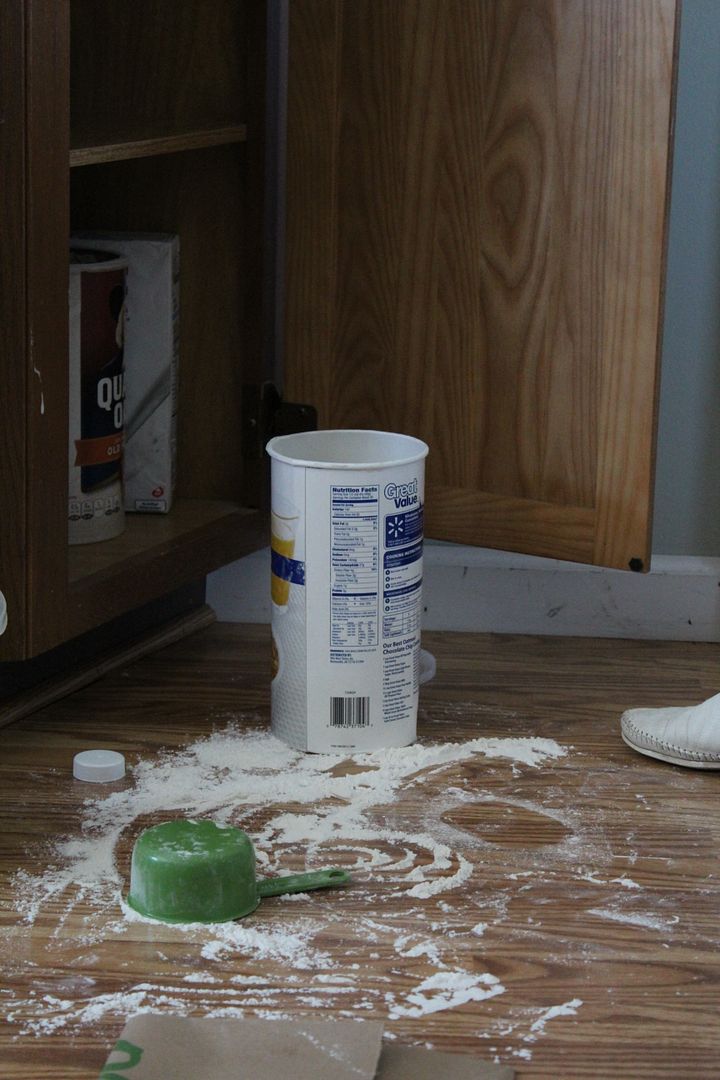 What you can't see is that the entire jug of cooking oil is poured over the oats in that canister.
I guess toddlers can make pancakes too!
So. I'll post when I can, but not when I can't. Aren't you glad I cleared that up!? ;)
Have a lovely weekend! I hope your toddlers take long naps! :)