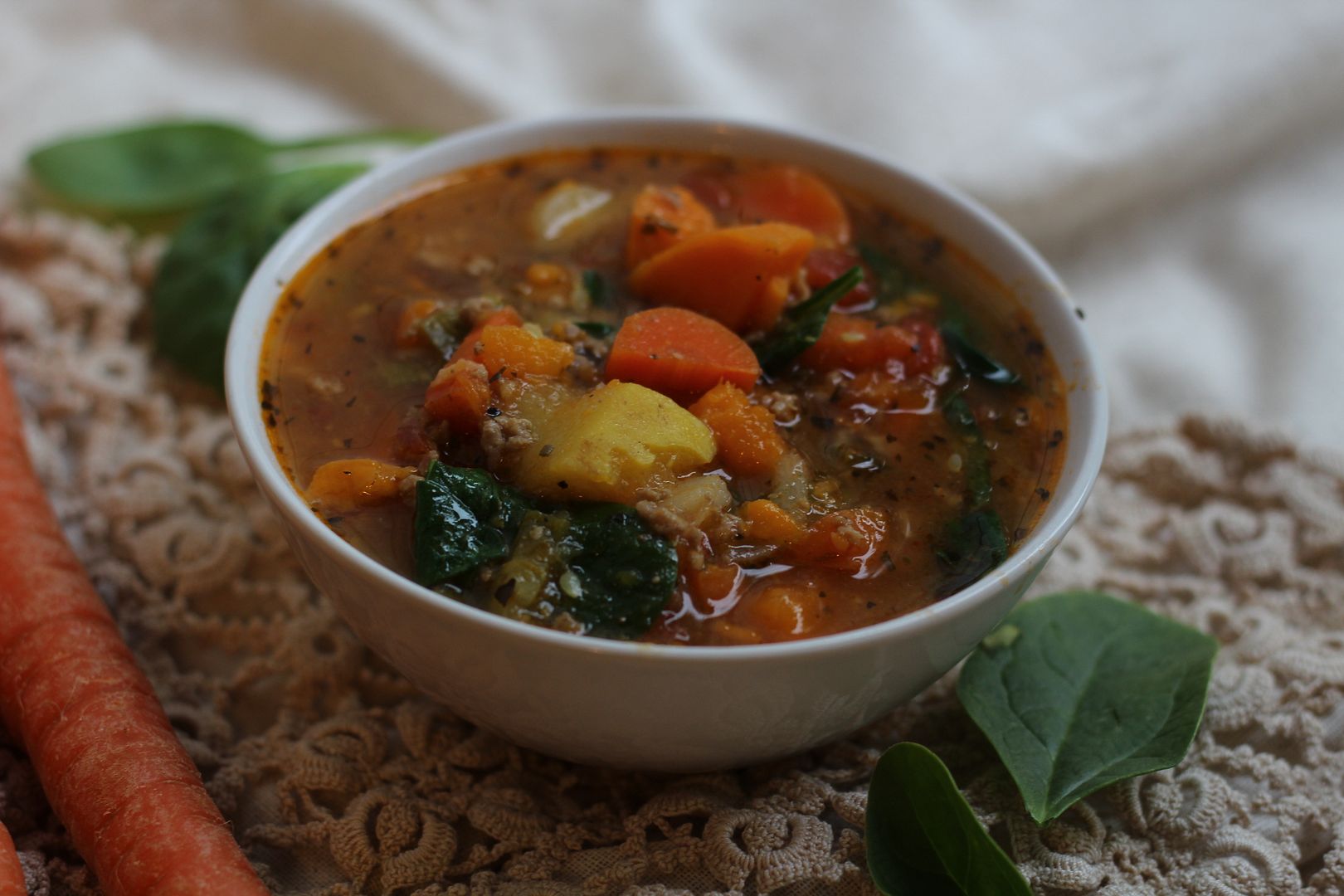 Once in a while a kitchen experiment comes out so scrumptious it makes all of the flops worth it.
And when the experiment turns out to be healthy too, seriously... you just have to blog about it.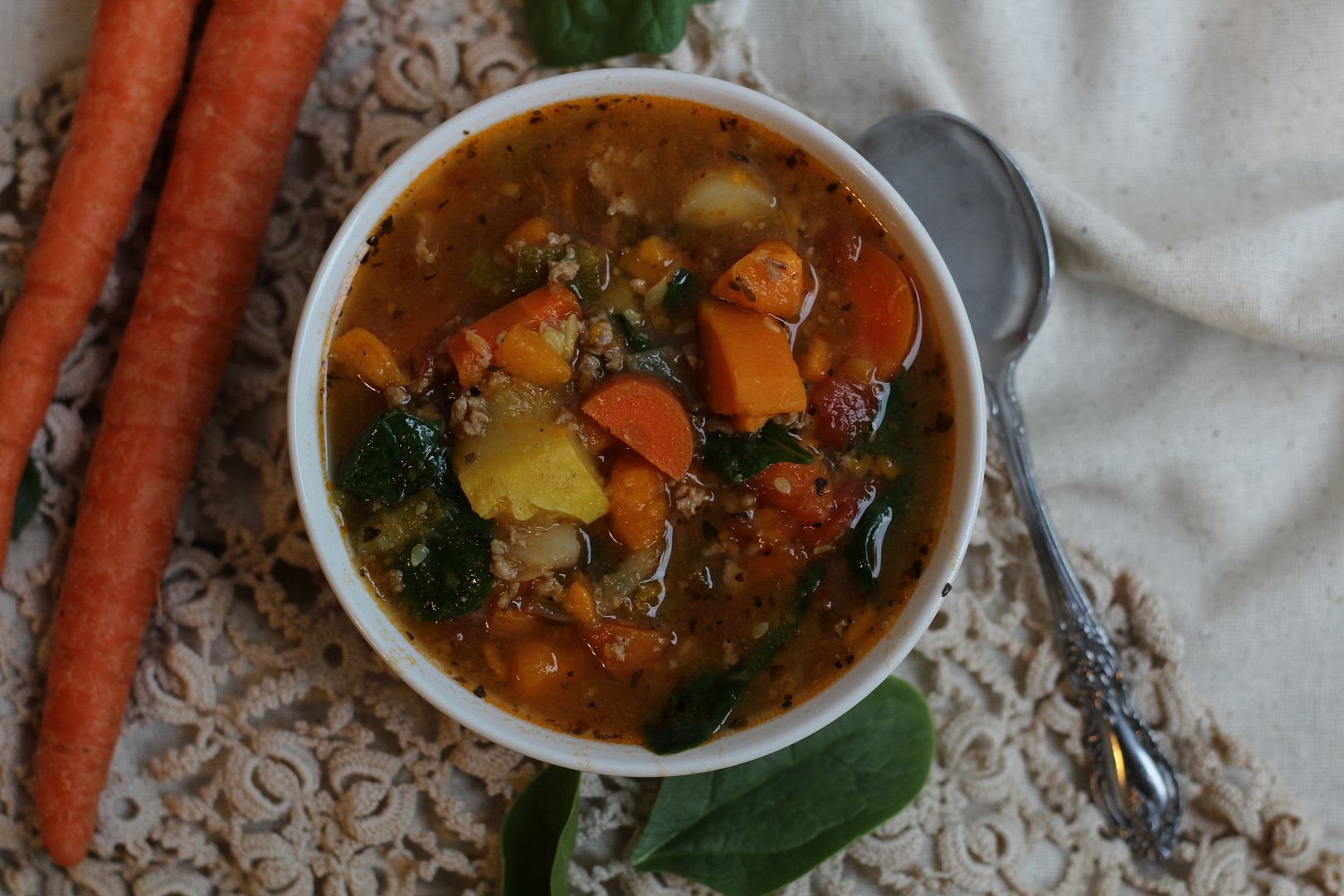 Y'all have got to try this! It's even kid and husband approved. Except that one kid. But I have enough kids, we're still at pretty good odds here! ;) And plus, that one kid was determined to be grumpy today anyways. Ha! Here you are: super normal ingredients and easy to make. Perfect for these chilly fall evenings.
Sweet Italian Vegetable Soup
Ingredients:
1 14.5 oz can diced tomatoes
4 cups water OR chicken broth
2 sweet potatoes; peeled and diced
3 large carrots; diced
1 parsnip; diced (optional)
1 handful of baby spinach; torn small
Directions: In a large pot, brown ground pork with garlic and salt n pepper (to taste) over medium heat. Once pork is thoroughly cooked, add tomatoes, Italian seasoning, water, sweet potatoes, carrots, and parsnip. Let boil until carrots and parsnips are softened (about 15 min). Add zucchini and summer squash. Reduce heat a tiny bit and let simmer about 20 min(or more). Add spinach and let simmer for 5 minutes. Serve. So. good. Enjoy!
Did you busy mamas notice you only will have to scrub one pot when you are done?! Aw yeah. I think I'll make soup every night!
Thank you for stopping by this little corner of the interwebs!
P.S. For you health nuts like me... this is a Whole30 compliant and Paleo dinner! Yessssss.