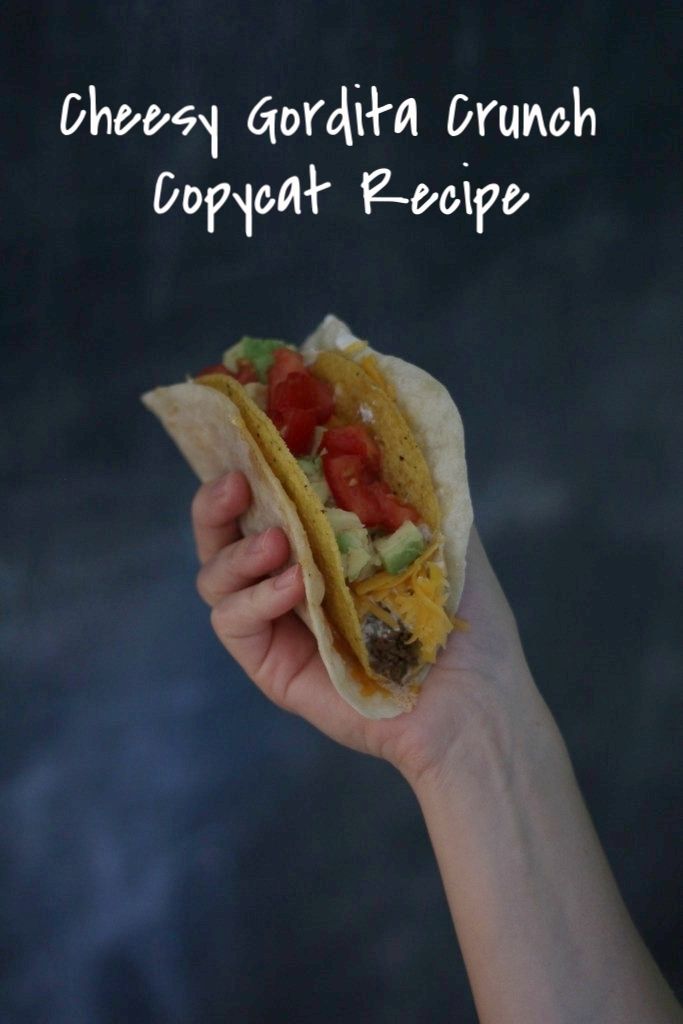 I just thought I'd pop in and share this recipe with y'all.
These are quite a production to make, but they're SO worth it!
They are like eating a delicious Cheesy Gordita Crunch From Taco Bell
®
, but without the miserable belly ache after! Yum.
1 batch taco meat seasoning (recipe below...or just buy a packet)
1 batch of 10 flatbreads (recipe below)
1 batch Baja Sauce (recipe link below)
2 cups shredded Mexican cheese blend
1 diced avocado
(optional)
For the Taco Meat Seasoning
1/4 tsp crushed red pepper flakes
Mix together. Brown and drain 1 lb ground beef. Add seasoning mix and 1/3 cup water.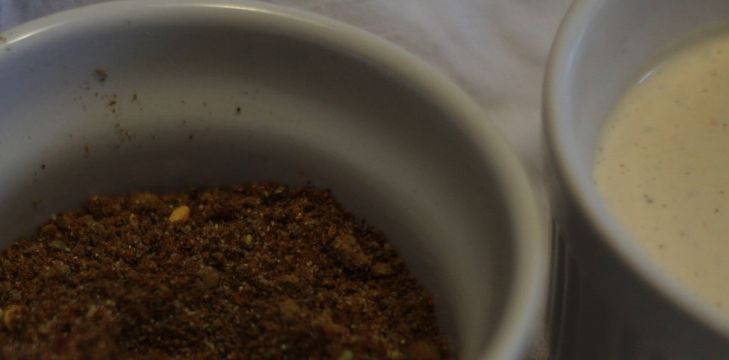 For the Baja Sauce
For the Flatbread
2 1/2 c. all purpose flour
1 1/4 c. water (boiling)
1/4 c. instant potato flakes
1 1/4 teaspoons salt
2 tablespoons cooking oil
1 tsp yeast
Place 2 cups flour in a bowl, and stir in 1 1/4 cups boiling water. Stir until smooth. Throw a towel bowl and let sit for 30 minutes.
Combine 1/4 cup potato flakes and the remaining 1 cup of flour with 1 1/4 tsp salt, 2 tablespoons cooking oil, and 1 tsp instant yeast. Whisk until its crumbly. Add to the cooled flour/water mixture and then stir together. It'll seem dry at first, but the dough will pick up the flour mixture after some mixing.

Knead the dough until it is smooth. Put the dough into a greased container. Let the dough rise, covered; for about 1 hour.
Divide the dough into 10 pieces. Roll the pieces into balls and let rest, covered, for about 20 min.
Roll each piece out into a circle about 5" across. Roll them very thin, 1/8" or less.
Heat a cast iron skillet over medium heat, and place one flatbread into the skillet. Cook till spotty brown underneath, about 1-2 minutes, and the bread puffs up some. Turn over, and cook till the other side is spotty as well, about another minute. Poke any big bubbles with a toothpick or end of knife, to keep the bread more flat.
(This recipe originally appeared here.)
Alright, Now you've got all your ingredients together! Here is how to assemble your gordita!
Put some cheese on your flatbread, and zap in the microwave til it melts a little; 20-30 seconds.
Carefully fold the flatbread around the hard shell, holding for a moment, until the cheese sticks to the shell. Now add other ingredients into your hard shell in this order: first taco meat, then Baja sauce, then lettuce, then tomatoes. Top with shredded cheese. Add on some avocado if you'd like.