We have a new cookbook in this house...
Therefore, we have a new favorite dinner in this house too!
First, let me tell you. The cookbook is called "Oh My Goodness" and its written by Ellen Halberg & Marita Levanen. You guys. This. cookbook. is. the. best!! I've never ever ever in my long-legged life read a cookbook from FRONT-TO-BACK! Until I got his one. Literally, every page in this book is fun to read. There are super cool and fun drawings, there are quotes you can cut out and hang in your kitchen, there is heaps of witty humor, tips for cooking/baking, and of course stacks of good recipes. Not the kind recipes you can only dream about making. Actual real life recipes you can find ingredients for at your local Walmart, and then whip up and feed to your kids!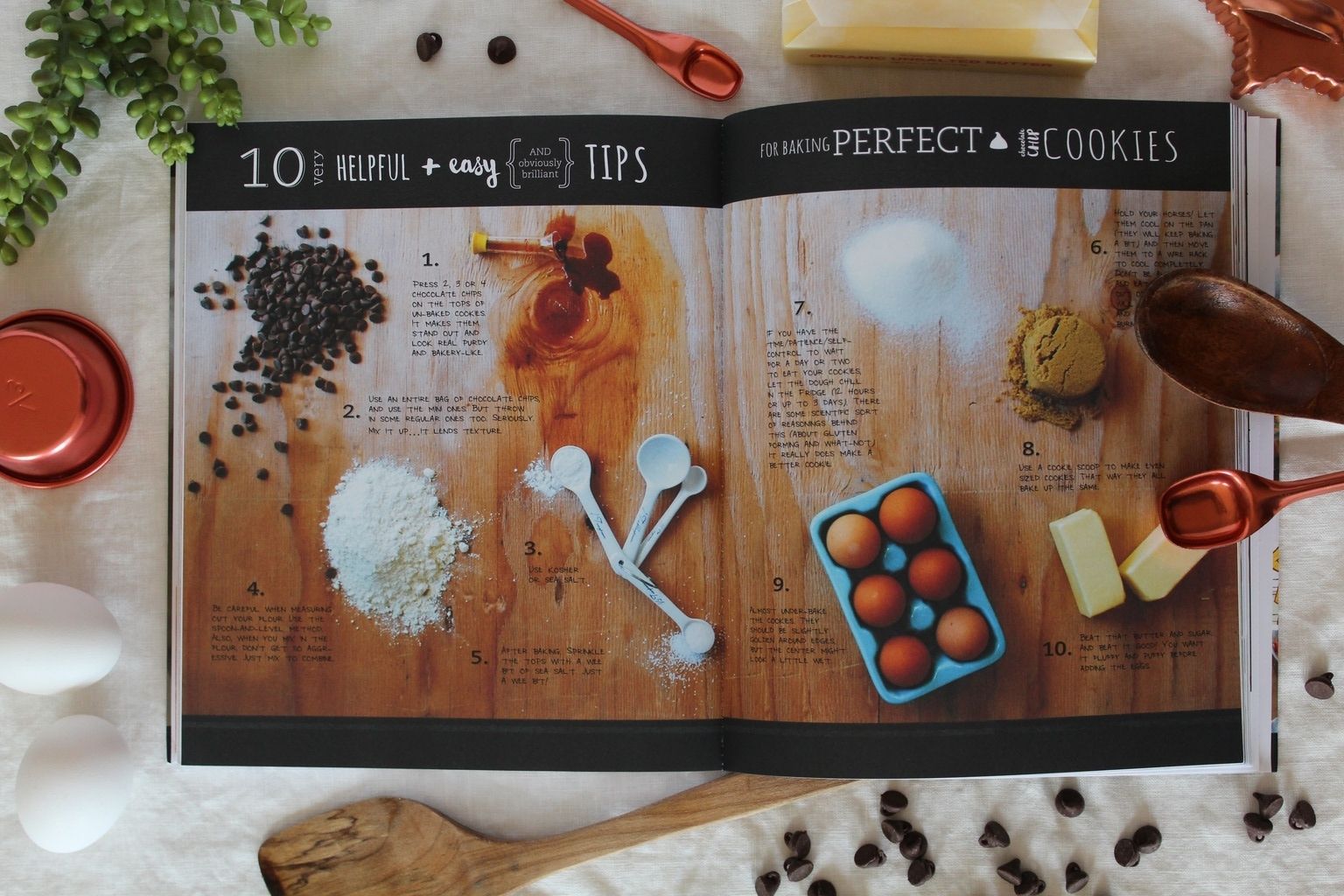 So anyways. About our new favorite recipe. Spicy Penne Pasta. I don't know what we ever did without it! Every single child loves it and Mr. Liv says "Yessssssss" everytime I make it. Even when I make it twice a week. I've even brought the ingredients to my parents and forced it upon kindly made it for them. I even bought the ingredients and gave them to my sis in law, to try at her house. I am super pushy when I find awesome new recipes. I just had to share my excitement!
I've partnered up with the authors, to GIVEAWAY one copy of the lovely book to one of you. We'll be hosting the giveaway here on this little blog, soon! Since I can't give each of you one (though I'd love to), I will share my favorite new recipe with you all...
(Insert my own picture of the yummy dish. Oh wait. It never sticks around long enough to get a proper picture of.)
Spicy Penne Pasta with Sausage
1 lb. italian ground sausage
2-4 garlic cloves (minced)
3 c. chicken broth (about 2 cans)
1 can (10 oz.) Ro*Tel tomatoes (drained)
1 can (14.5 oz.) diced tomatoes (drained)
1/2 c. heavy cream
12 oz. penne pasta (or whatever you've got in the cupboard*)
1/2 tsp. pepper
1/4 tsp salt
2 c. shredded cheese (whatever you have in the fridge, although pepper jack is really good)
4 green onions (sliced thin)
*Most boxes of pasta are 16 oz. Don't use the whole thing or you'll throw the noodle-to-meat ratio off.
Preheat the oven to broil.
In a large** oven proof skillet, brown sausage over medium heat until cooked through.
Add garlic and cook for 30 seconds.
Dump in the pasta, broth, cream, tomatoes, and salt and pepper.
Bring to boil, then put a lid on and keep it at a simmer on medium-low for 15 minutes. Remember to stir it here and there.
When your pasta is tender and you feel special because you didn't have to boil it in a separate pot, stir in 1/2 cup of cheese, then top with remaining cheese.
Place under the broiler until cheese is melted. About 3 minutes will do it.
Sprinkle on the green onions, give Marita a jingle. Invite her and her family over for dinner, then serve.
NOTE: Ro*Tel tomatoes are a brand of canned tomatoes with green chiles added. If you can't find them, or if you just prefer a milder flavor, just get plain, canned diced tomatoes. Your pasta just won't be as spicy. But still wonderful!
**We mean LARGE! Like the largest skillet you got. At the very least, use one that is 12-inches across by 2-inches deep.
+++++++++++++++++++++++++++++++++++++++++
Enjoy! Be sure to watch for the giveaway coming soon!
(Note: I received a copy of "Oh My Goodness" in exchange for my honest review. All thoughts and opinions are 100% my own!)