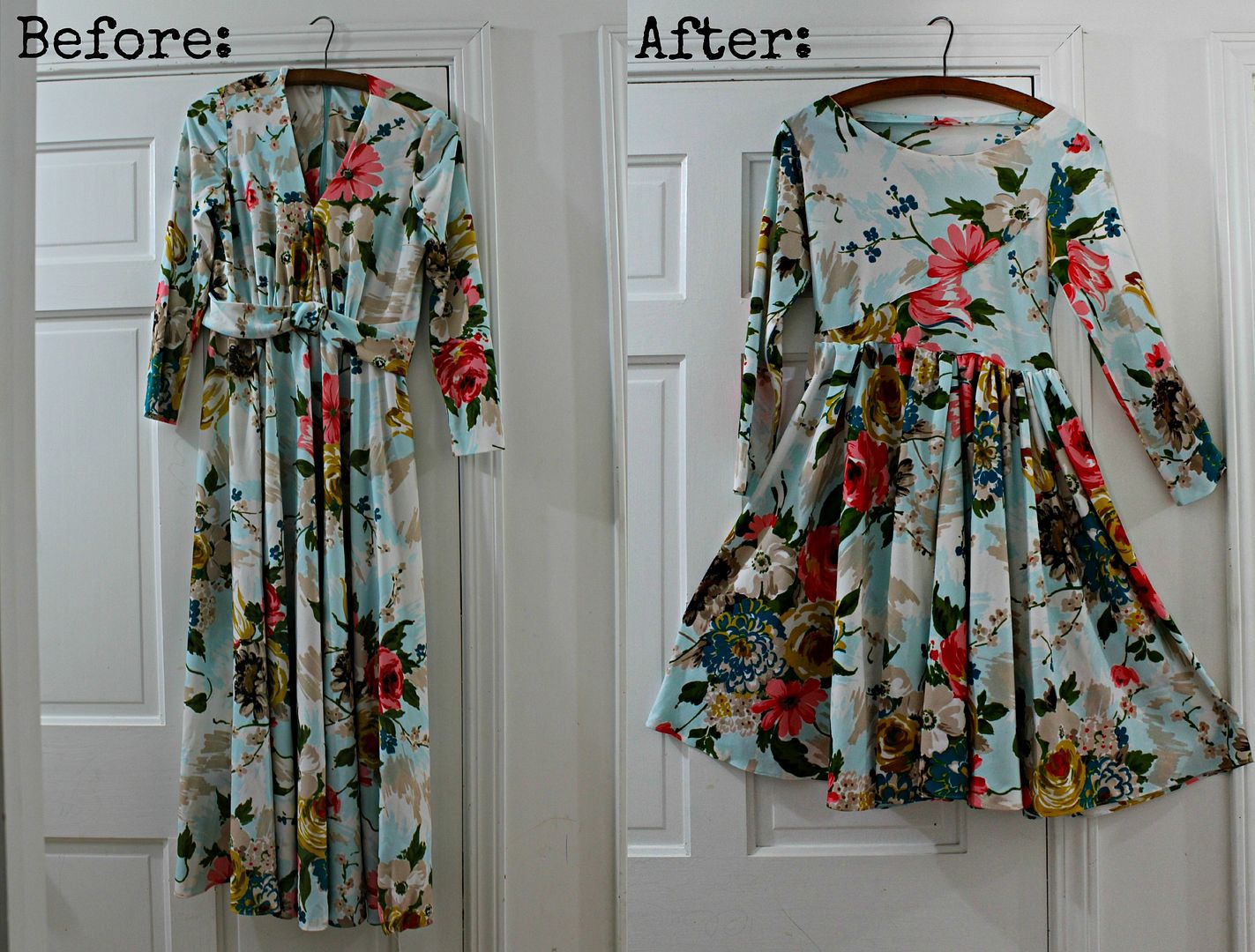 I was in need of a new dress, and money is tight right now.
So... I dug in the dress up bin and came up with this dress! :)
I used the below striped dress as a "pattern."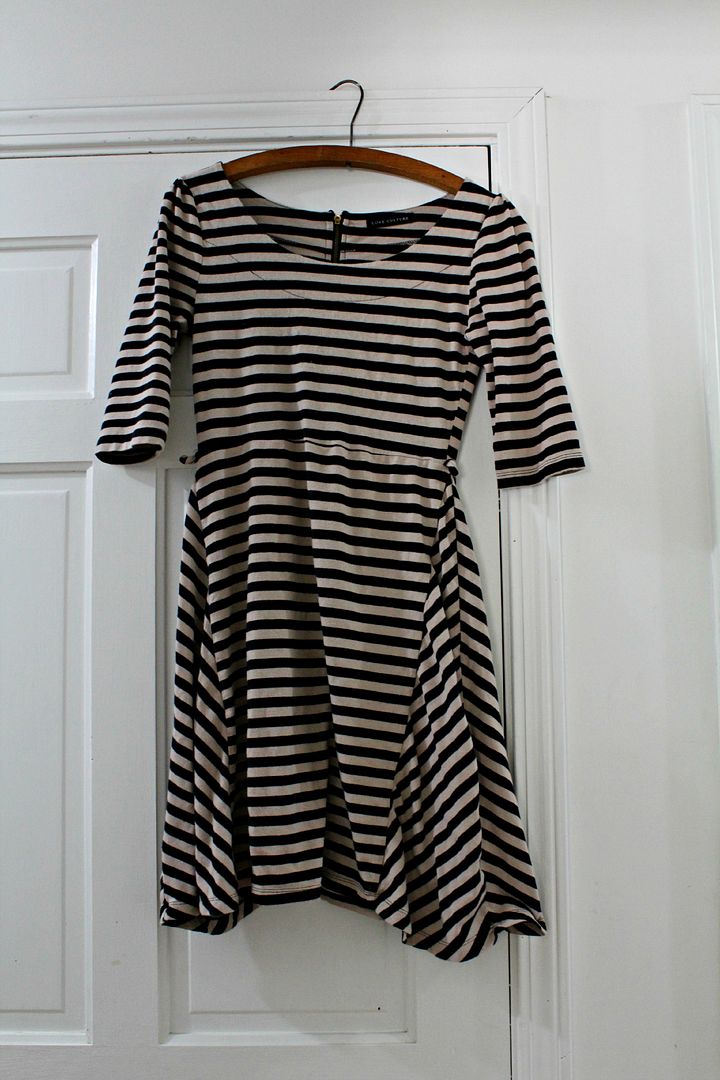 I just traced the striped dress onto the floral dress, and cut it and re- sewed it back together!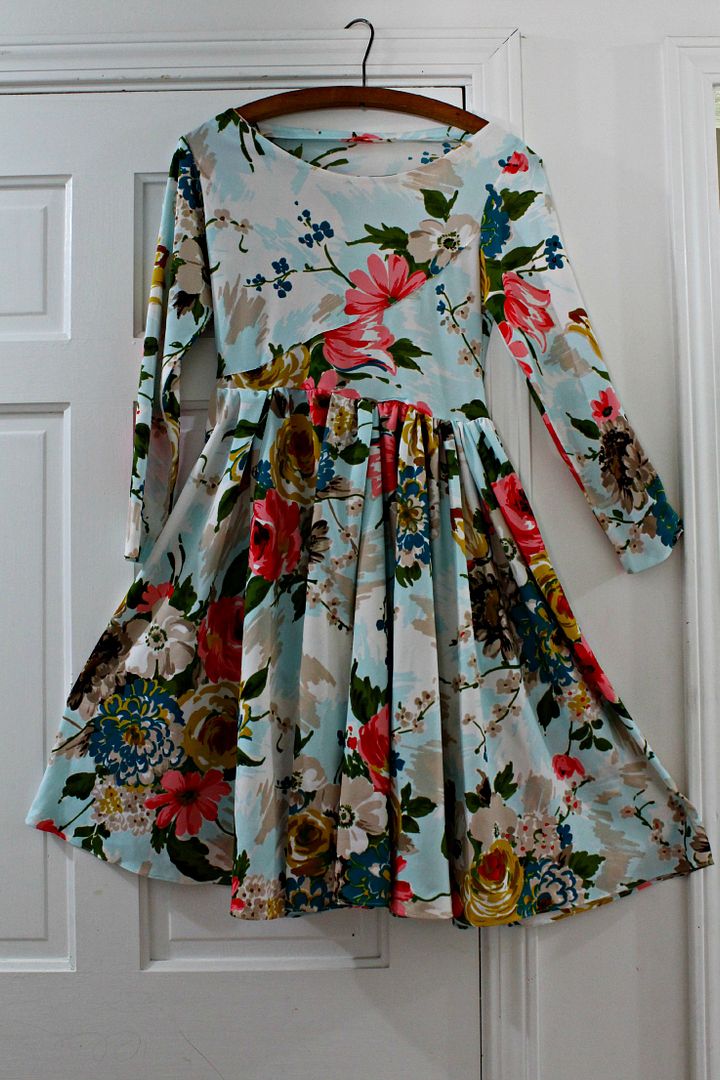 I used the existing bottom hem, and the same sleeves so that def saved time! :)
I am pleased with my new dress. It was the first time I'd ever braved sewing a dress for myself... and it fits!!! I feel like a boss. Haha, jk. But I am indeed quite pleased!