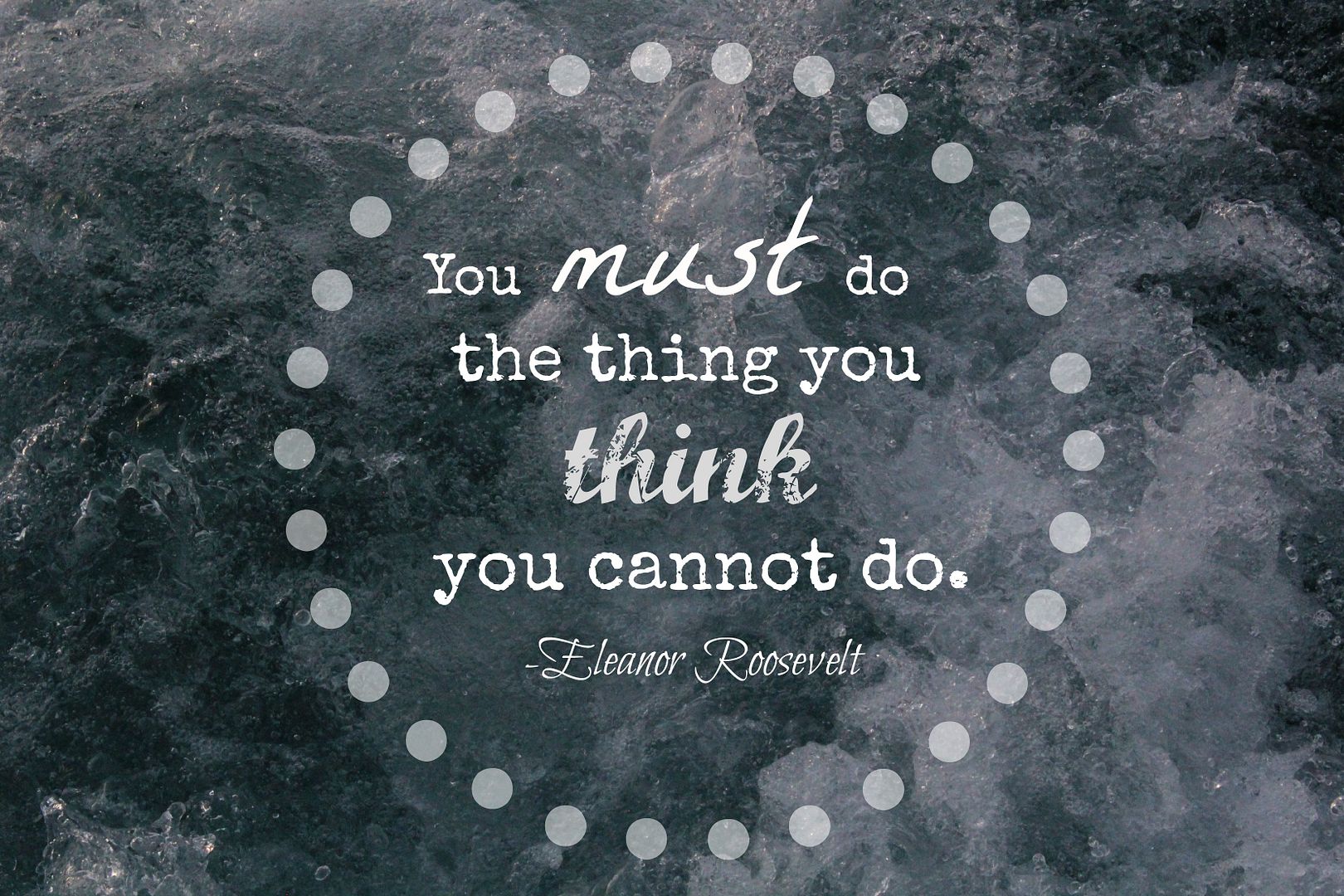 I did it... I faced my fears! And I was just fine.
I went back out on that big boat, this time with just my hubby and my baby. This time when we got out into the big water, the boat was anchored and we swam.
I did not wear a life jacket. I would have loved to. I could have ignored my fears, strapped on a life jacket, jumped in, and enjoyed myself. But instead I faced it. I jumped right into the deep Lake Huron water with nothing attached to me.
I cannot force myself to dive in head first; I have a fear that I will go down too deep and not come up fast enough.
But I did force myself to jump in and stay in. A couple times when waves splashed onto my nose, I panicked. But I was able to calm myself down. I kept paddling around the boat.
I was treading water for a while, working things over in my brain. I would tell myself that the water isn't going to hurt me and try to relax my face lower to the water.
Then a wave would splash my face and I would find myself afraid and gasping.
I hung onto a floaty cushion for a while, and simply tried to relax in the water. I realized I had drifted a little ways from the boat and I began to paddle back towards it.
Someone offered to throw me a rope to pull myself in. I didn't want to have help, but I was getting tired, and more tense.
I pulled myself in, hung around the back of the boat a little while, and then climbed up into the back of the boat.
After a little while, I went out on the front of the boat. I stood on the edge and hung onto the rail while the boat rocked back and forth in the waves.
By the time we went back in to dock the boat, I felt tired, relieved, and accomplished.
I am so glad I finally have begun to work on my fears! It is such a relief to find myself enjoying being in deep water.
Each step is small, and it is a slow process, but each step feels so big to me!