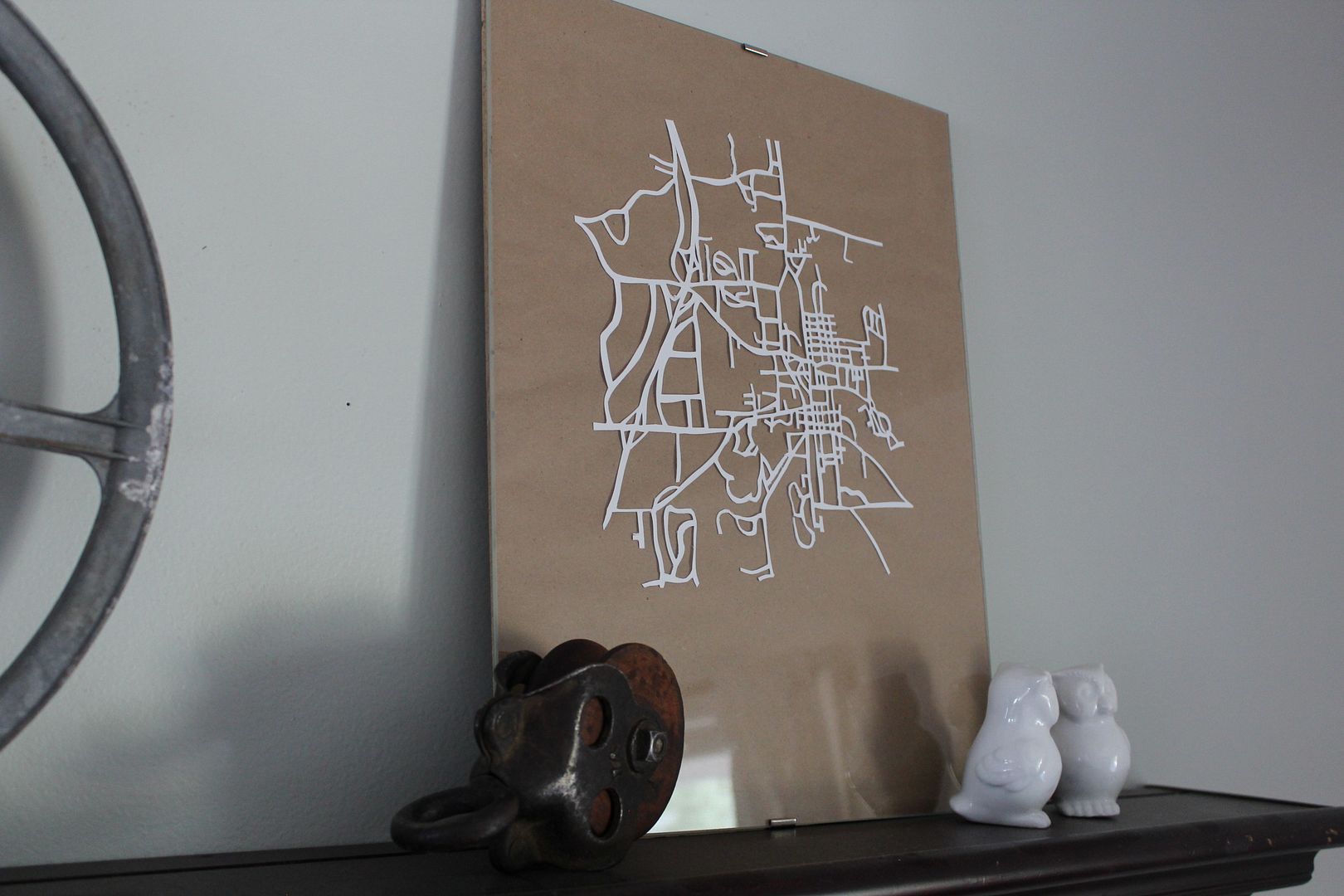 One piece of decor in my home that I love is
this city map I made of a city that is special to me.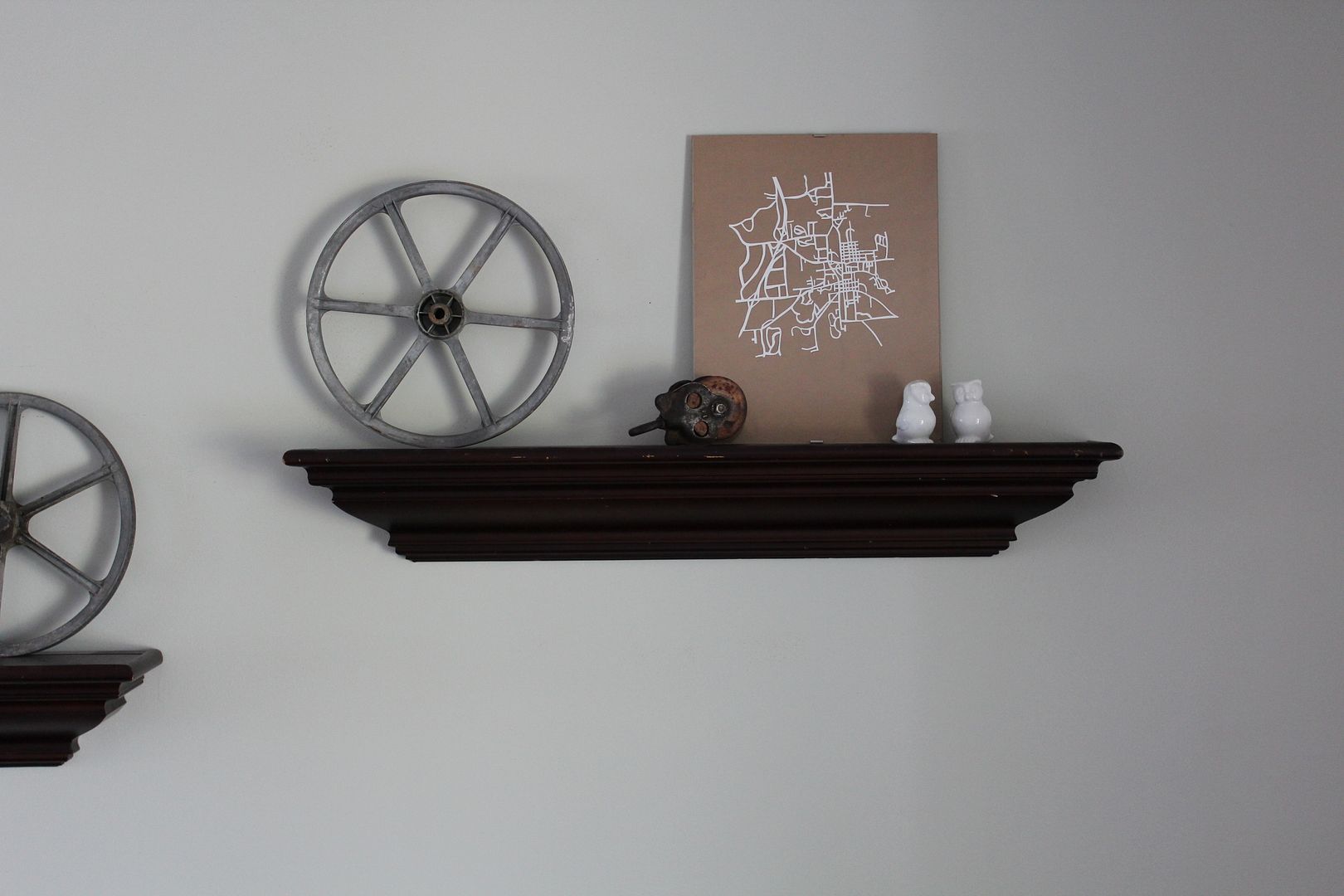 You know those phone books you get in the mail that you don't know what to do with because you just use your phone to find phone numbers? Dig through them real quick... they might have city maps!
I found a city map in a book that came in the mail, and used it to cut out a map.
I just put card stock under the map, and using an Xacto knife and cutting mat, I cut along all the streets.
Then I put it on some craft paper in a thrift store frame, and ta-da!
Super cheap and special decoration... my favorite!