I was in a mood where I wanted to try something different, so I tried out this rosemary, olive oil, and chocolate cake recipe.
Mr. Liv didn't really care for it, but I loved it!
But then I am a huge fan of Rosemary... And Olive oil... And desserts that aren't extremely sweet...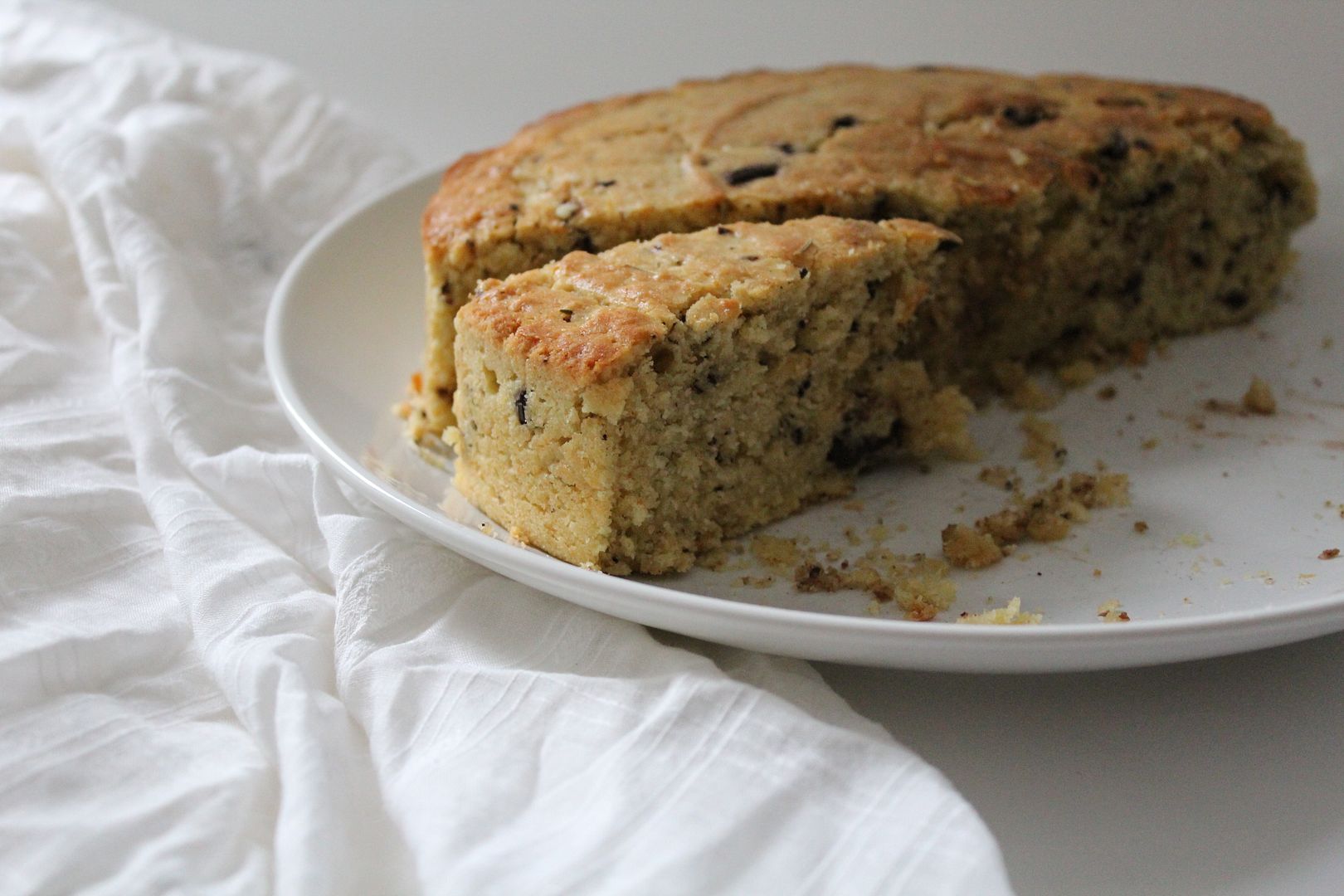 Here is the recipe if ya'll want to make it...
Olive Oil Cake with Bittersweet Chocolate and Rosemary
Olive Oil for the Pan
2 1/4 cups all-purpose flour
3/4 cup Sugar
1 1/2 tsp Baking Powder
3/4 tsp Salt
3 Eggs
1 cup Olive Oil
3/4 cup Milk
1 1/2 Tbsp Fresh rosemary, finely chopped
5 ounces bittersweet chocolate (70% cacao), chopped into 1/2-inch pieces
Preheat oven to 350 degrees. Rub a 9 1/2-inch pan with olive oil.
Whisk the dry ingredients into a large bowl and set aside.
In another large bowl, whisk the eggs thoroughly. Add the olive oil, milk and rosemary and whisk again. Using a spatula, fold the wet ingredients into the dry, gently mixing just until combined. Stir in the chocolate. Pour the batter into the pan, spreading it evenly and smoothing the top.
Bake for about 40 minutes, or until the top is domed, golden brown, and a skewer inserted into the center comes out clean. The cake can be eaten warm or cool from the pan, or cooled, wrapped tightly in plastic, and kept for 2 days.
Sarah runs a gorgeous blog with food and gorgeous photography!