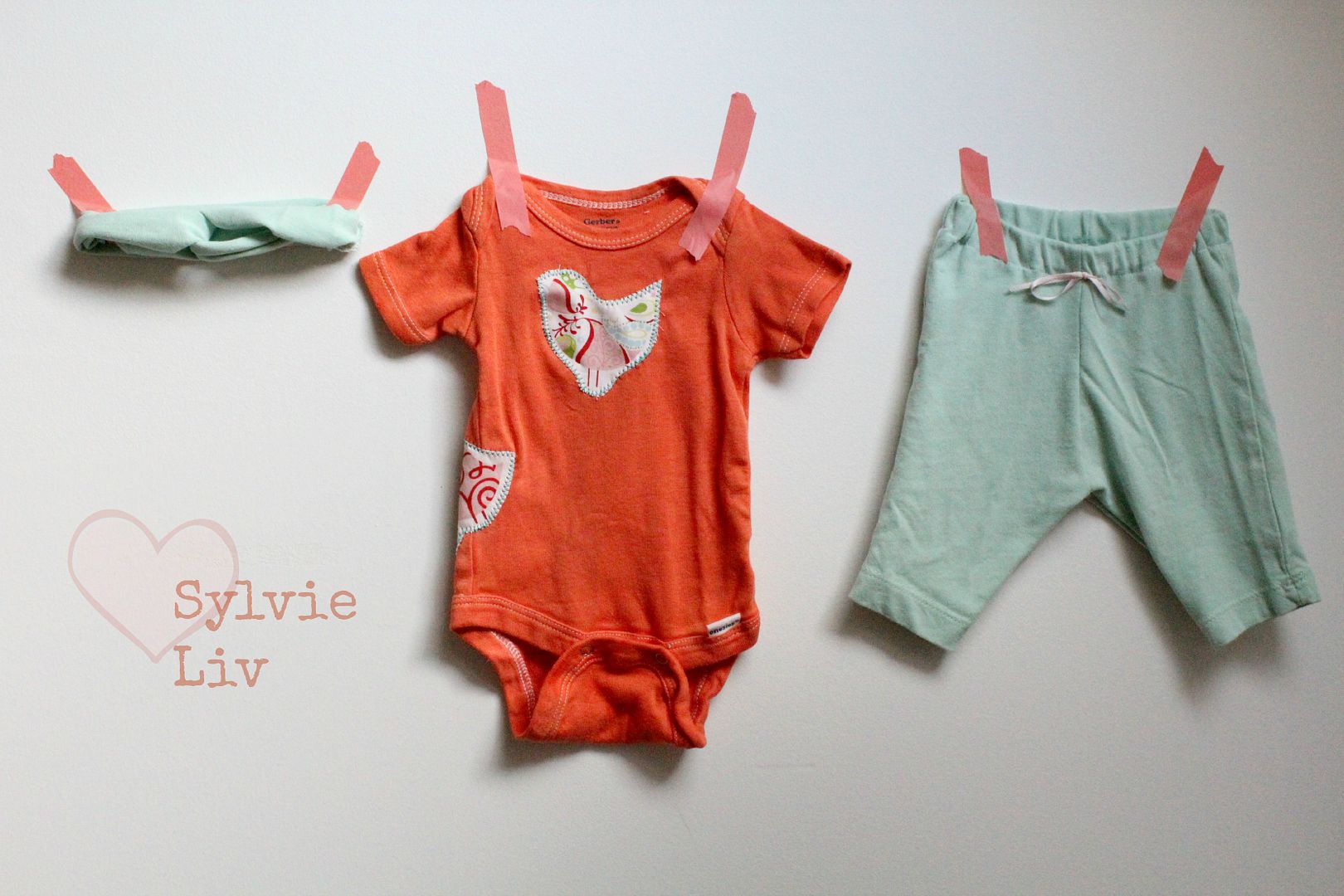 These little baby outfits are my go-to for DIY baby gifts!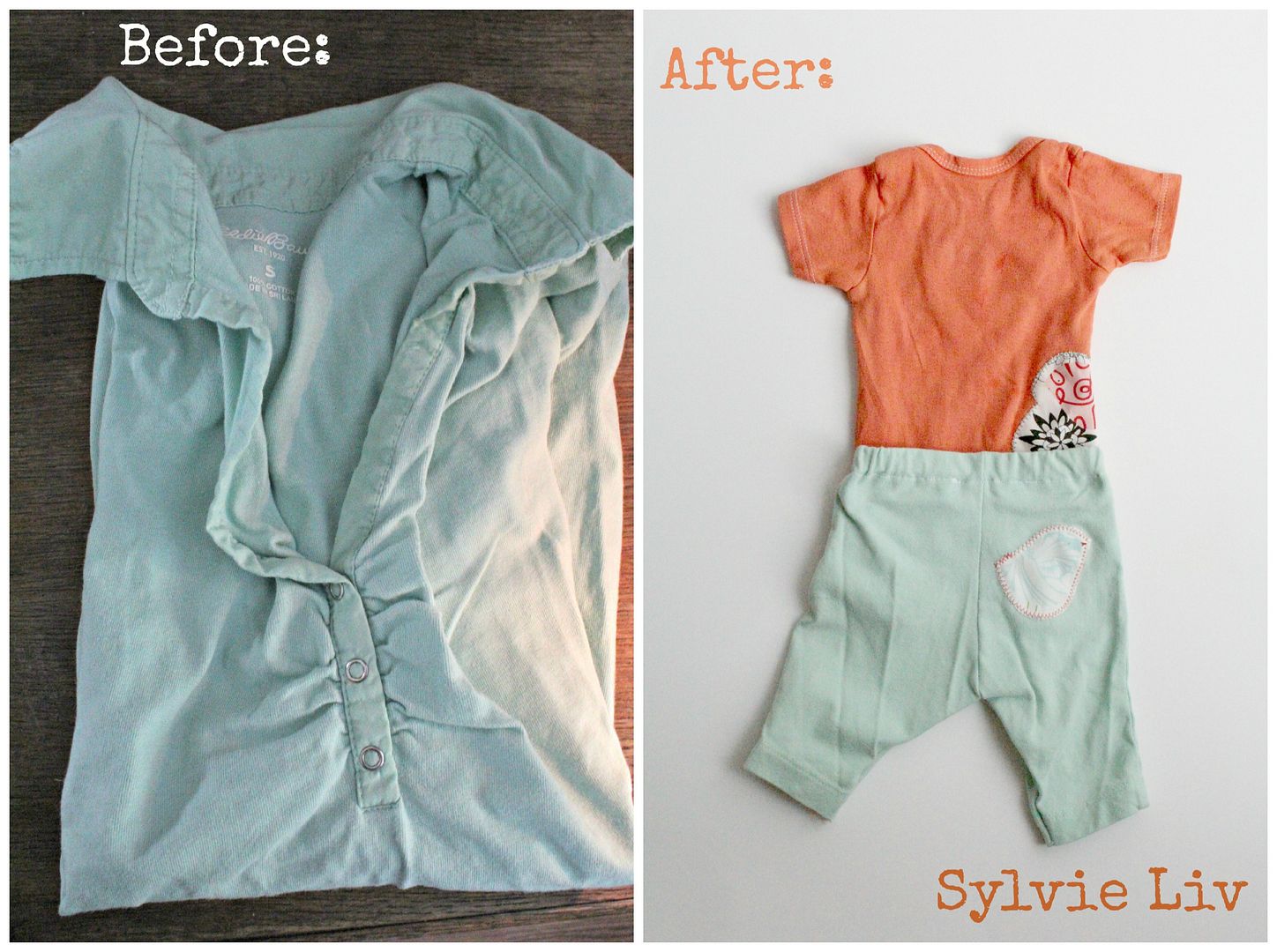 The shirt is a onesie that I dyed orange.
The pants and headband were made from an old shirt.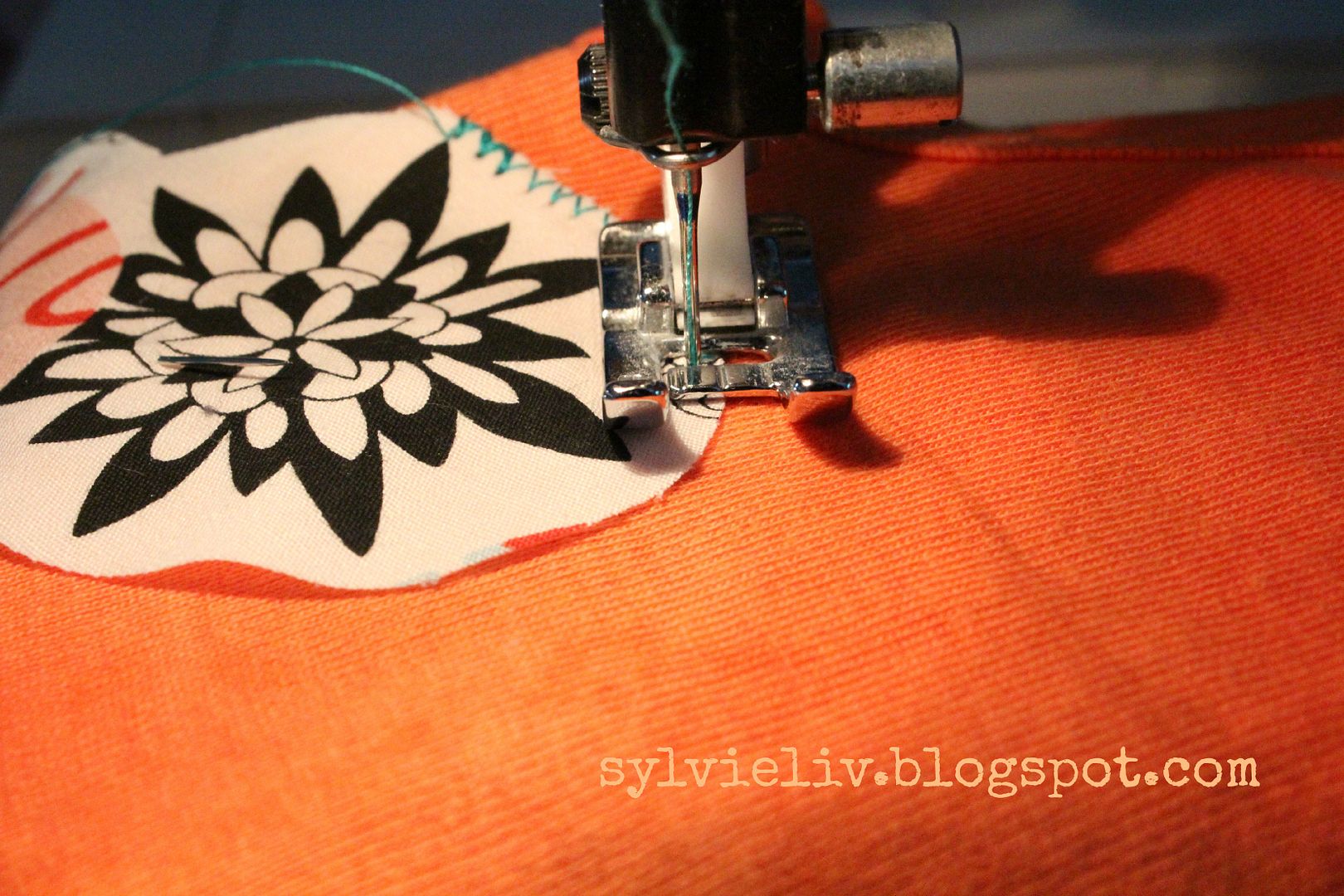 I cut the bird patches from some fabric from Hobby Lobby,
and sewed them on with interfacing behind them.
Package them all up in a little homemade box, wrap some yarn around, and you're good to go!
My favorite origami
box tutorial can be found
here.
Just for fun, I added a lil bow on the front of the pants.
Just a piece of ribbon tied in a bow, and a dot of hot glue!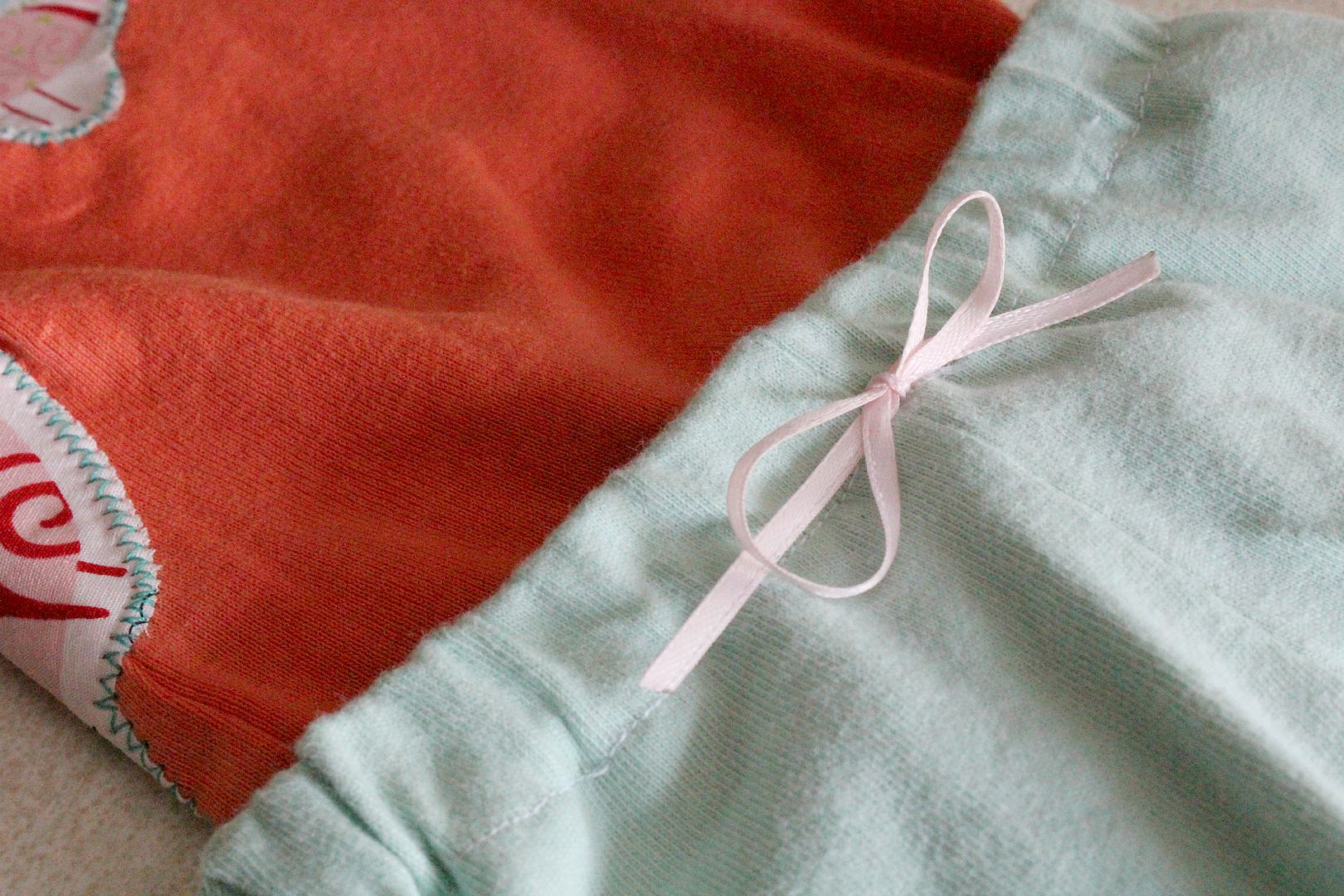 You can look at this heart set I made here.
You can find my full tutorial on how to make these outfits here.
Have a good weekend my dears! :)