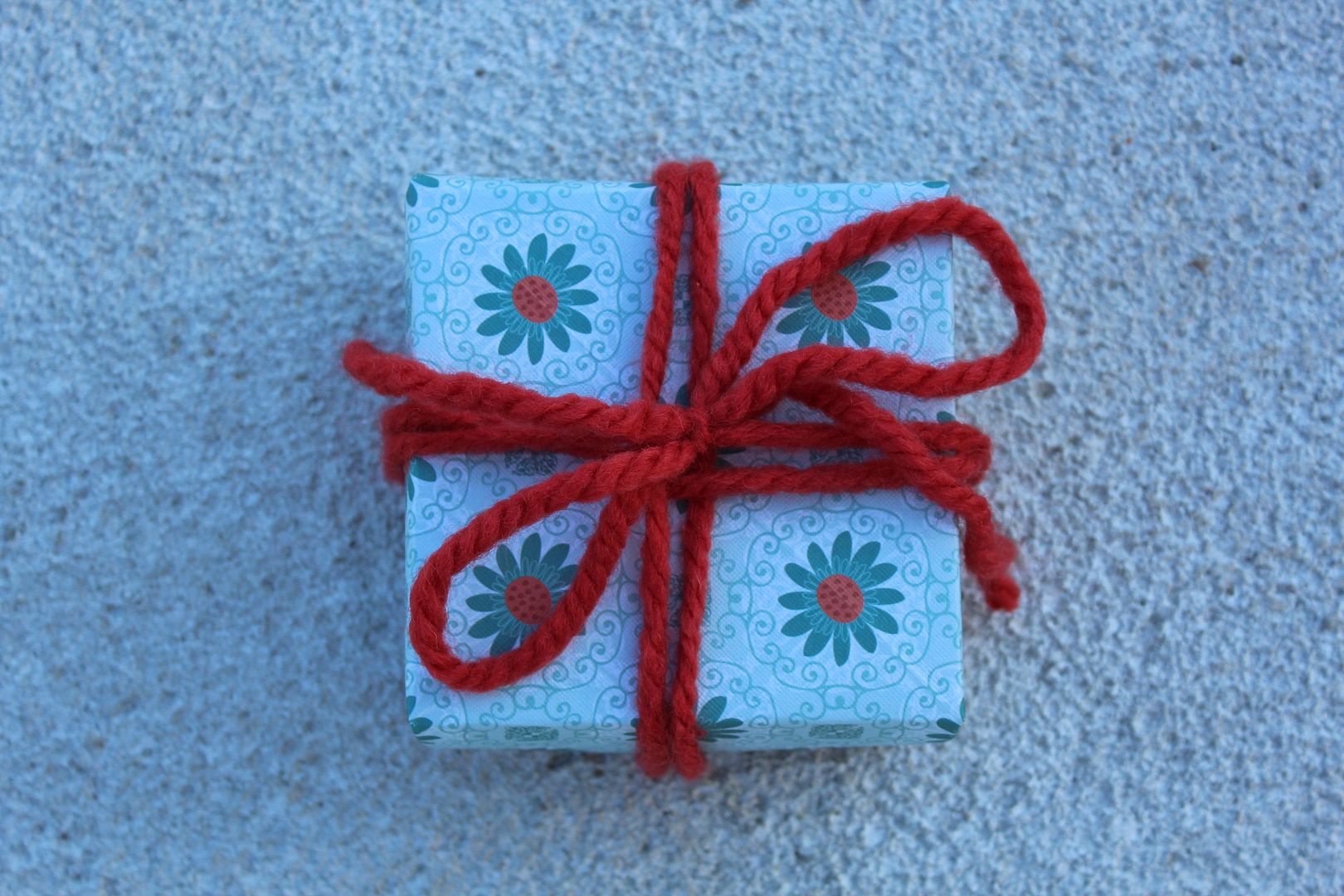 I love to make my own gift packaging using things that I have on hand...
Usually if a gift is small enough,
Wrap some yarn around it, and you're all set! :)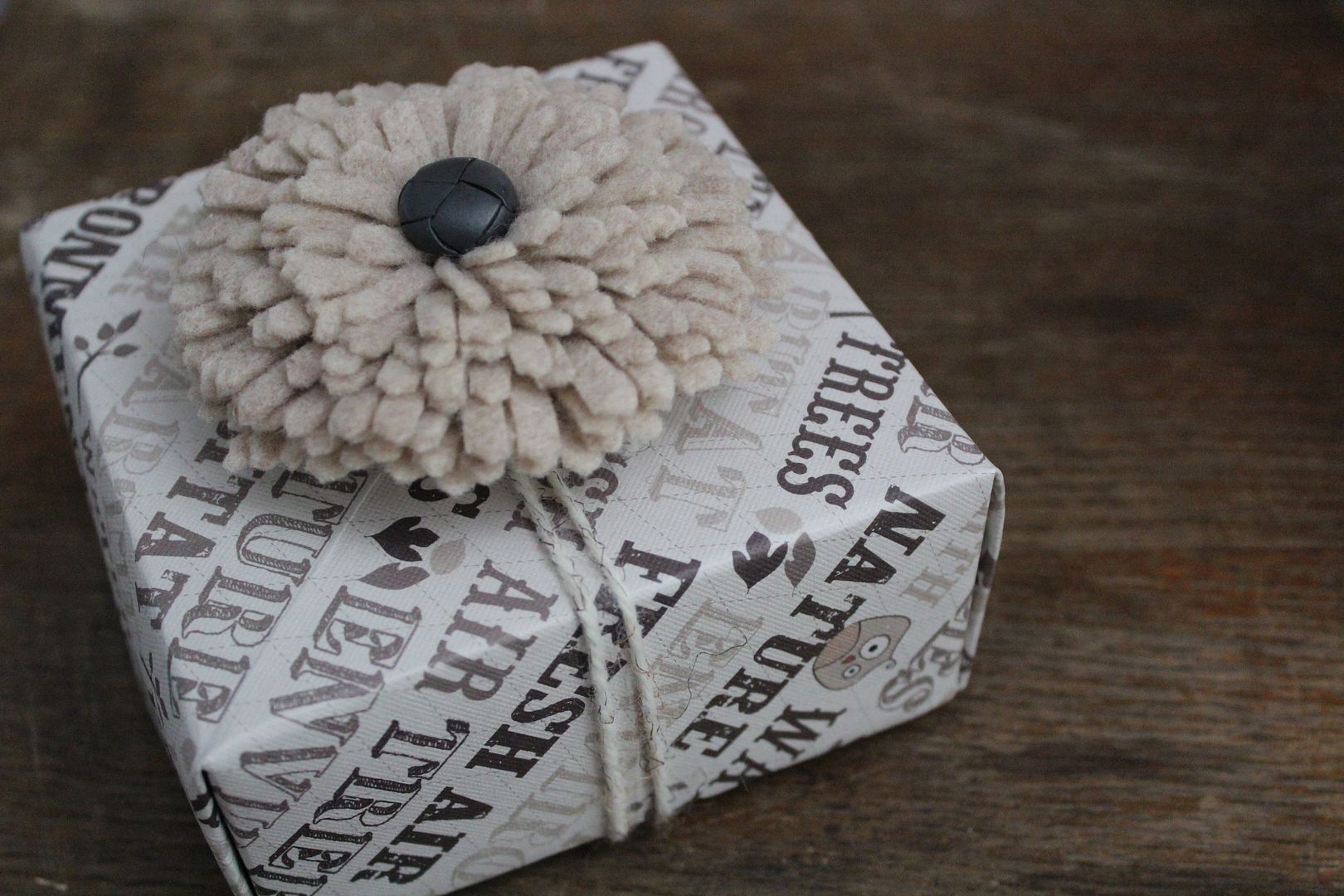 I also managed to cram this entire gift into one of these little boxes too! She was surprised at how much was in that little box when she opened it! :)
Add a little homemade card on top, and you are sure to get a smile!