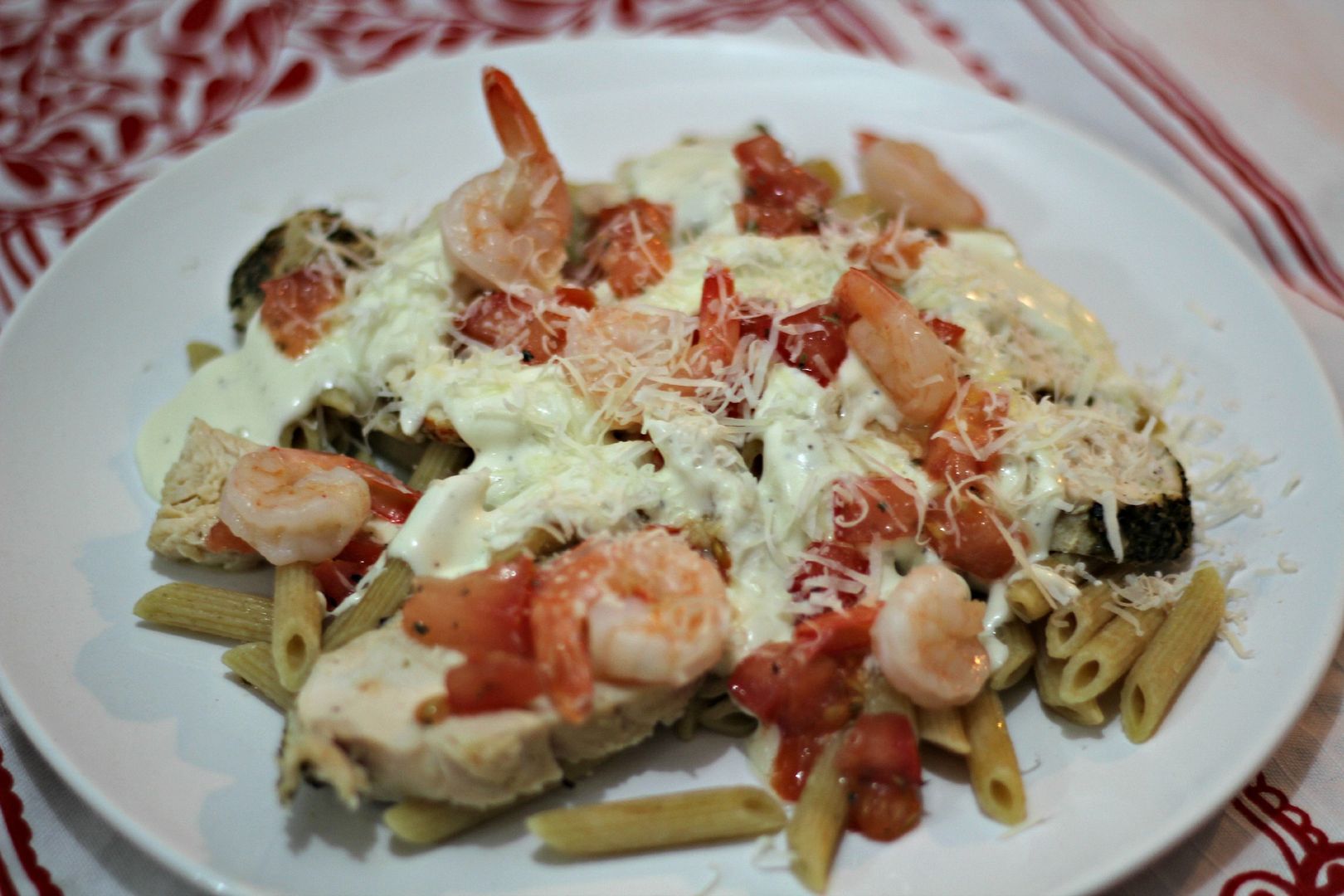 Yum. This recipe was a HUGE hit in this house. Every single kid ate it up!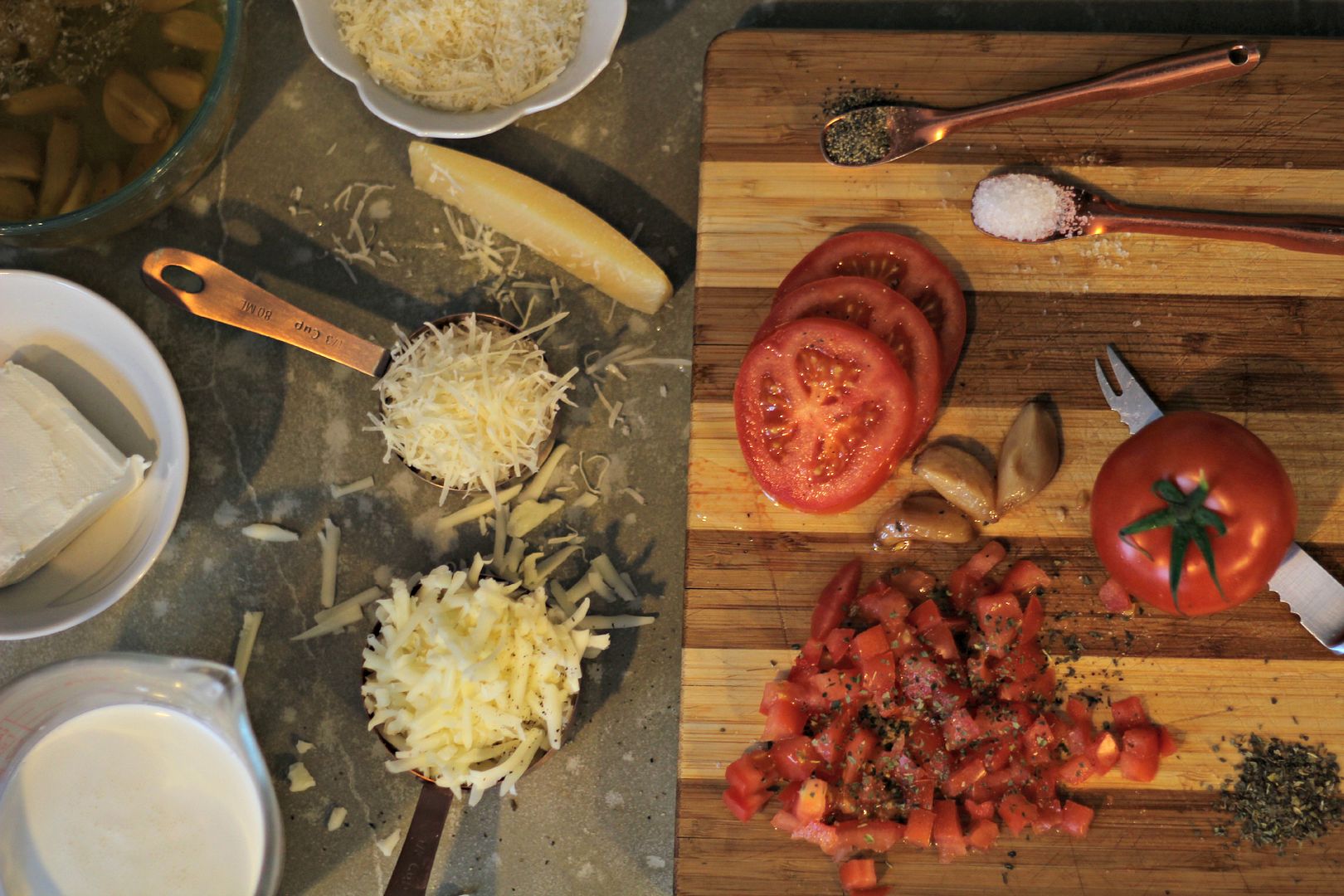 First, I must warn you busy mamas... this meal isn't the quick slap together in half an hour kind. It takes some planning and some work in advance but it is SO worth it. Seriously. Try it.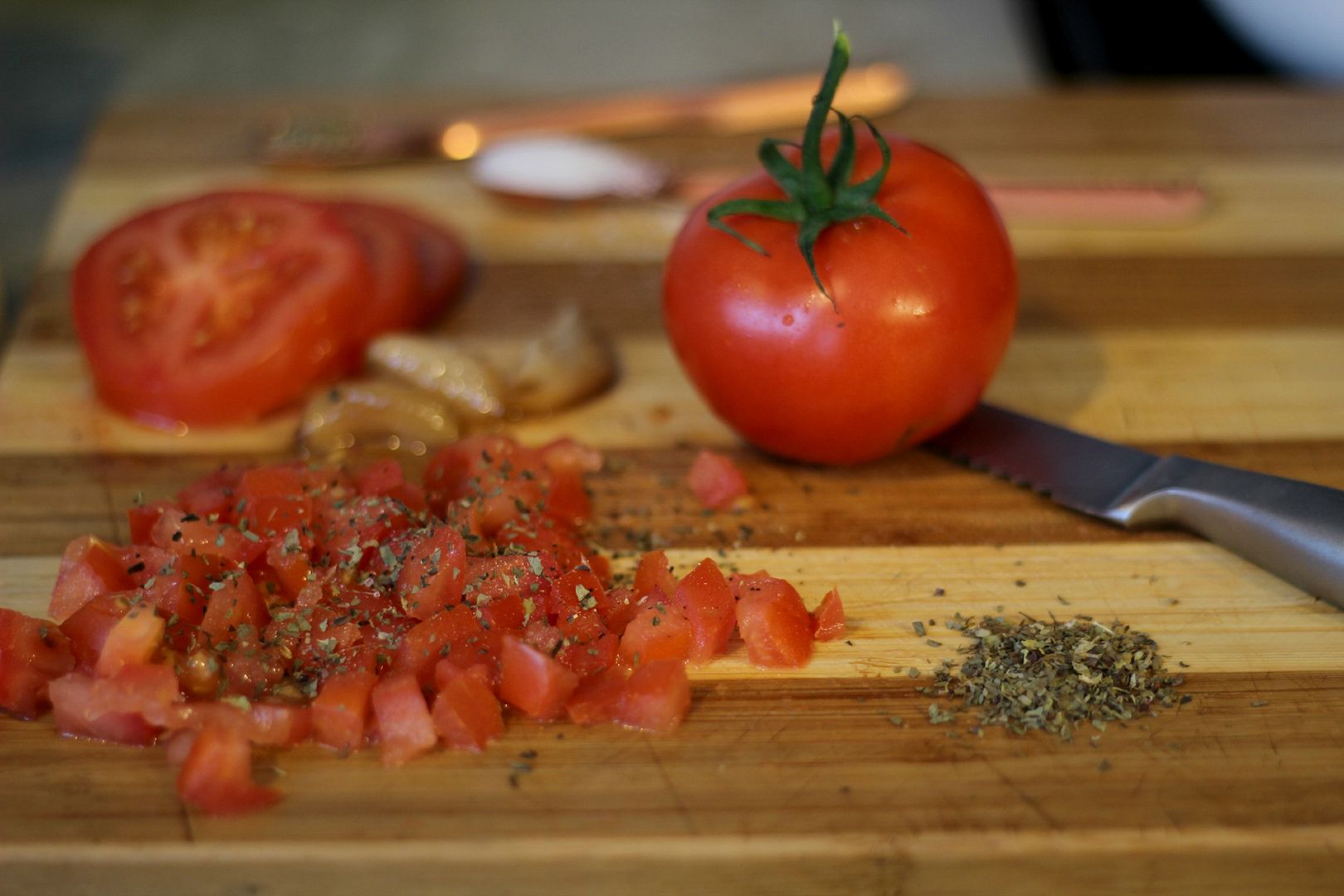 I made the garlic confit and the super moist chicken ahead of time, so that helped speed things up during meal prep. I could have made the bruschetta earlier in the day too.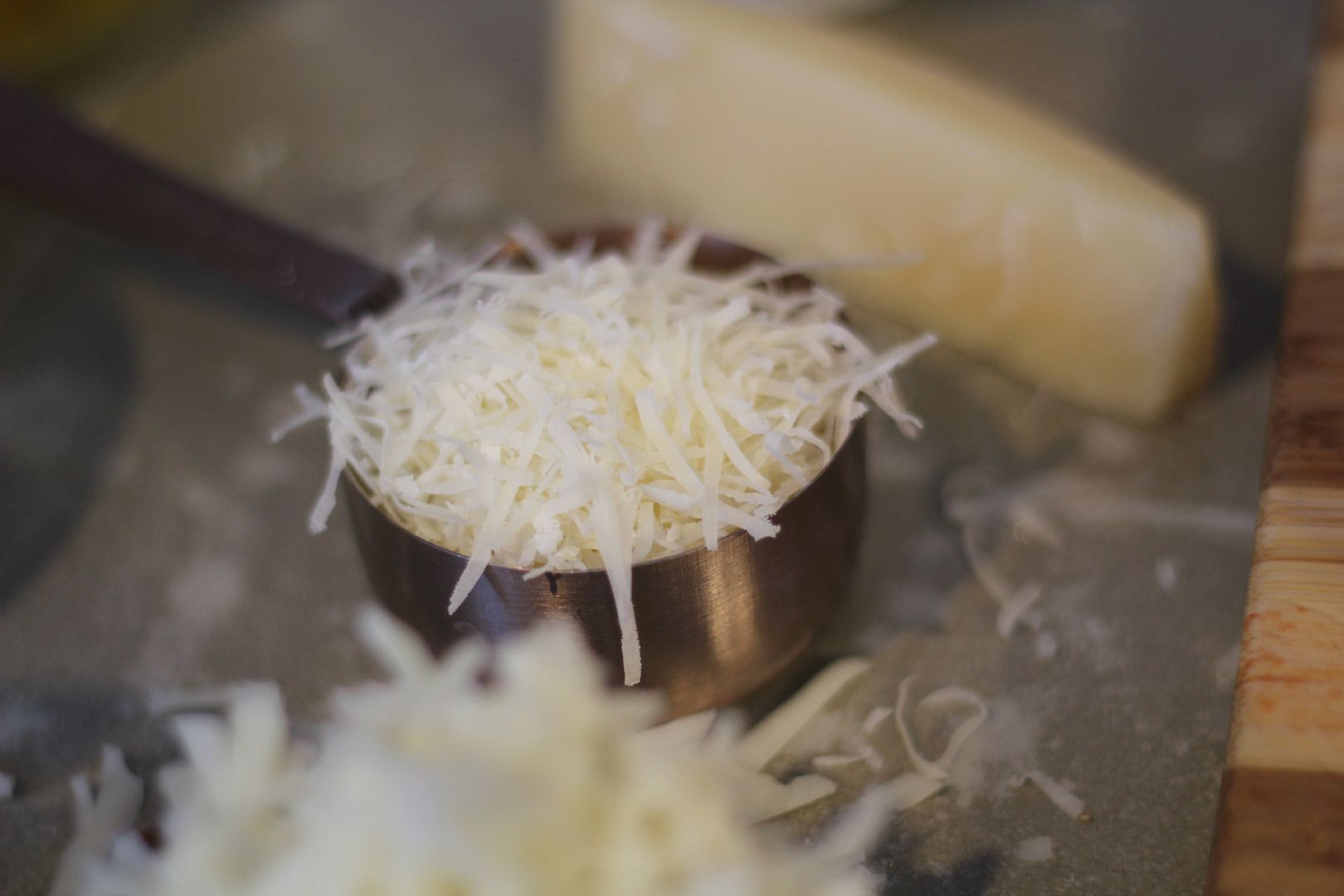 Oh, and grate some mozzarella and fresh parmesan in advance too!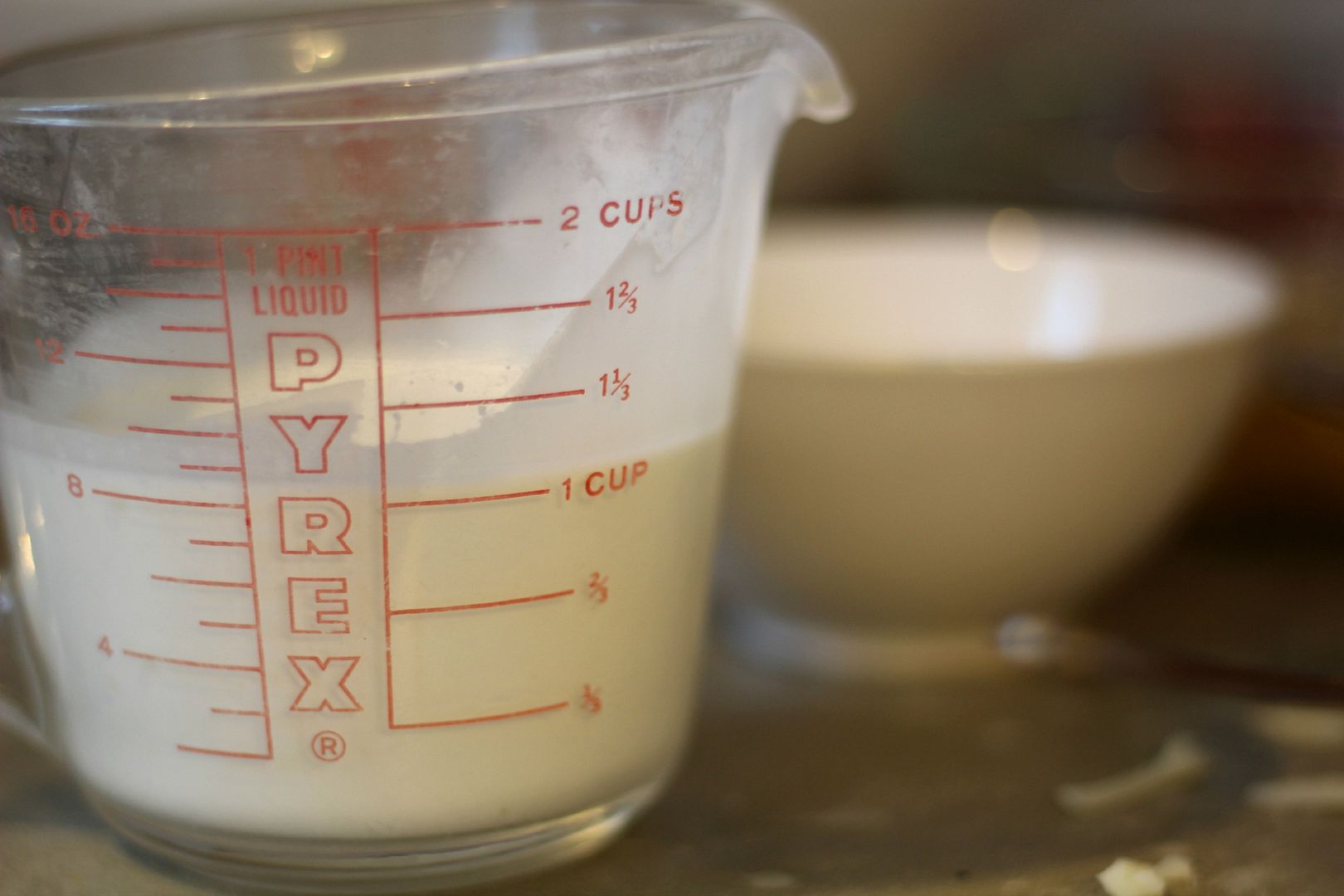 If you do all that prep work before hand, you might be able to throw it all together in half an hour... ok maybe 45 min... at dinner time!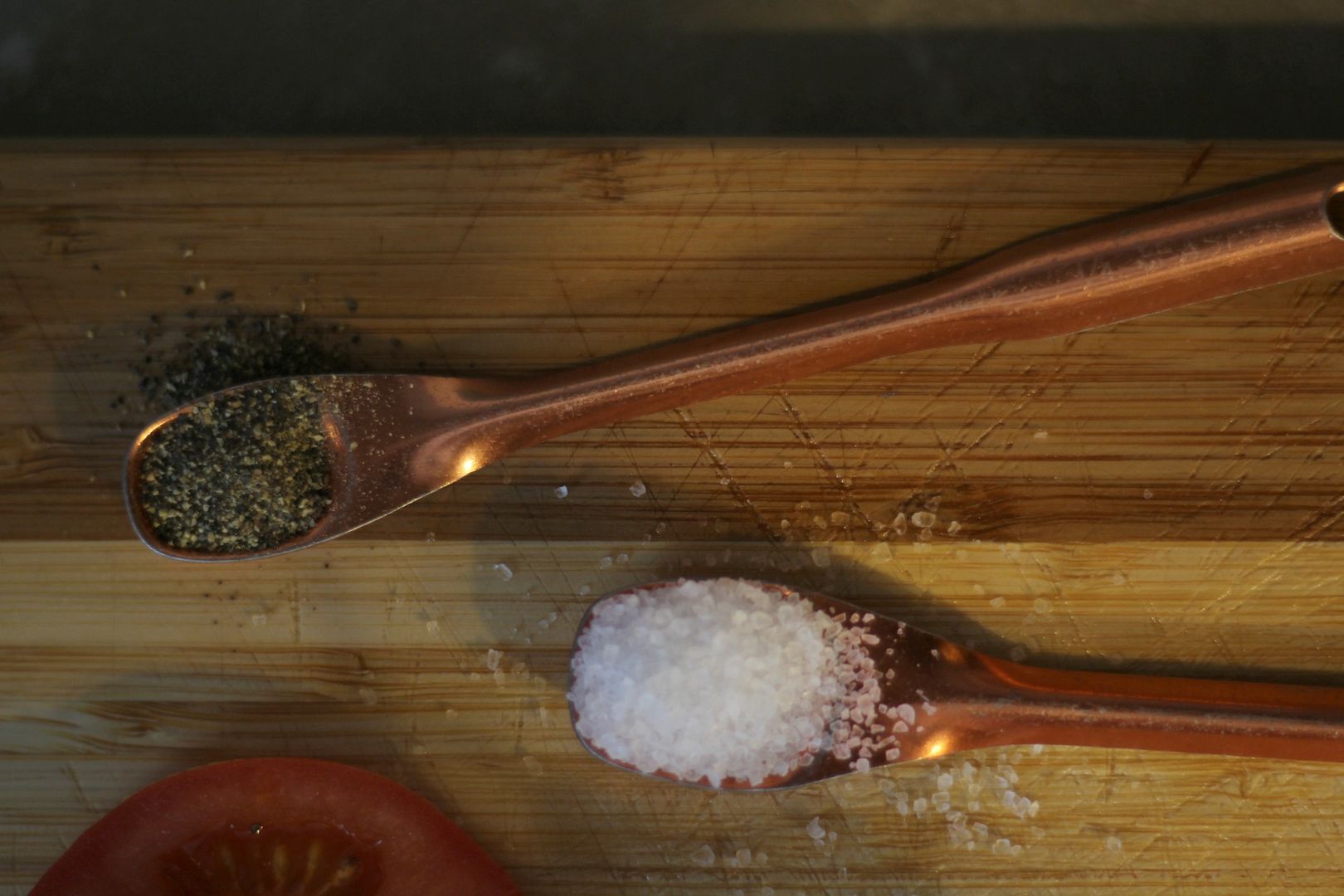 Anyways, enough chit chat, here's the recipe(s)...
Cheesy Chicken Penne with Shrimp
1/2 cup Shredded Mozzarella
1/3 cup Shredded Parmesan (+ more for topping)
1.5 cups Bruschetta (recipe below)
Shrimp; shelled and de-veined (Probably about 1 lb)
For the Bruschetta:
Dice two vine ripened tomatoes. Add 2-3 mashed cloves of garlic from your garlic confit. Stir in 3 tsp confit oil, 1 tsp dried basil, and salt and pepper to taste.
In a pinch, you could use fresh minced garlic, and straight olive oil if you don't have time to make confit. But oh man, if you have time, just make confit! :)
In a frying pan over medium heat, melt the butter and then add the shrimp. Add a dash of salt and pepper. Cover and let simmer.
Start your pasta boiling according to package instructions while you make your sauce.
For the Alfredo sauce:
In a medium saucepan, whisk together confit oil and cream cheese, over medium heat. Once the cheese has softened into the oil, whisk in the cream, salt, and pepper. Reduce heat to low. Add the shredded cheeses, and stir until melted in. (If you do not have time to make garlic confit, you can replace it with plain olive oil and some minced garlic.)
If you prepared your chicken ahead of time, add it to the sauce over medium-low heat, stirring occasionally until heated through. If your chicken is still hot, you can serve it separately.
Pile up some pasta on your plate, then add chicken and shrimp, then pour sauce over top, and then sprinkle with fresh grated parmesan.