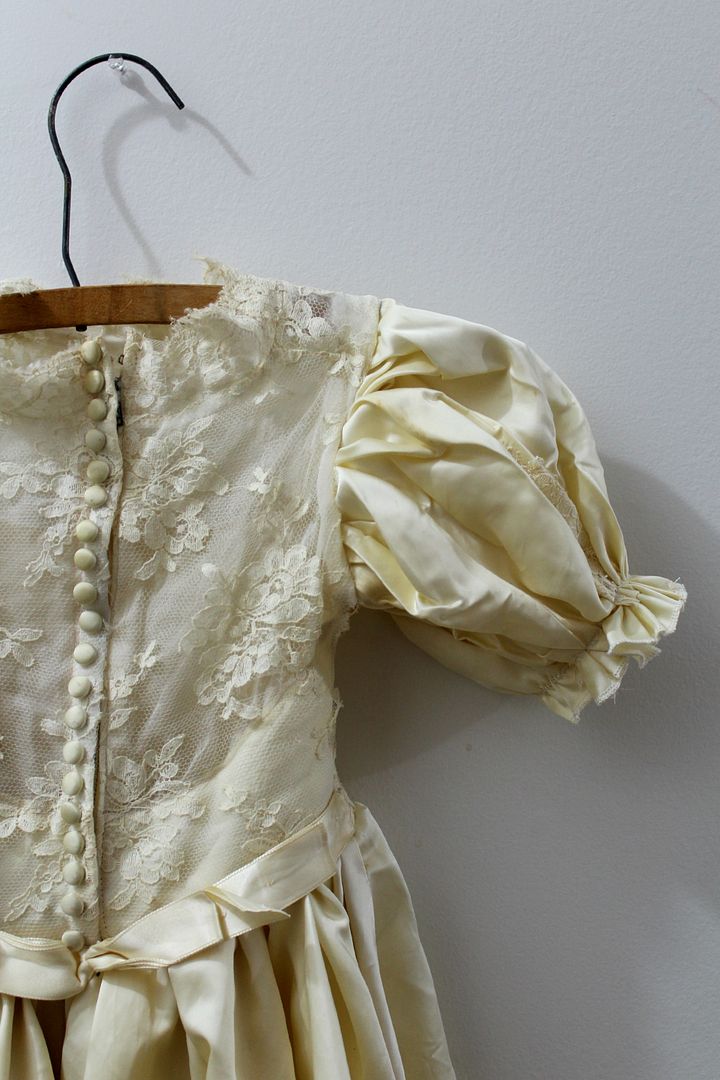 Remaking large dresses into little dresses is one of the most rewarding projects ever! Hardly any work for stellar results!
The adult size vintage wedding dress was one that was in my dress up bin when I was young. I used it in my tween years. It was too big for my little girls, and was just sitting there gathering dust in the bottom of the dress up bin. So one night I decided to tackle it and make it work for them right now...
I cut the bodice into a smaller bodice, using a girls shirt as a guide.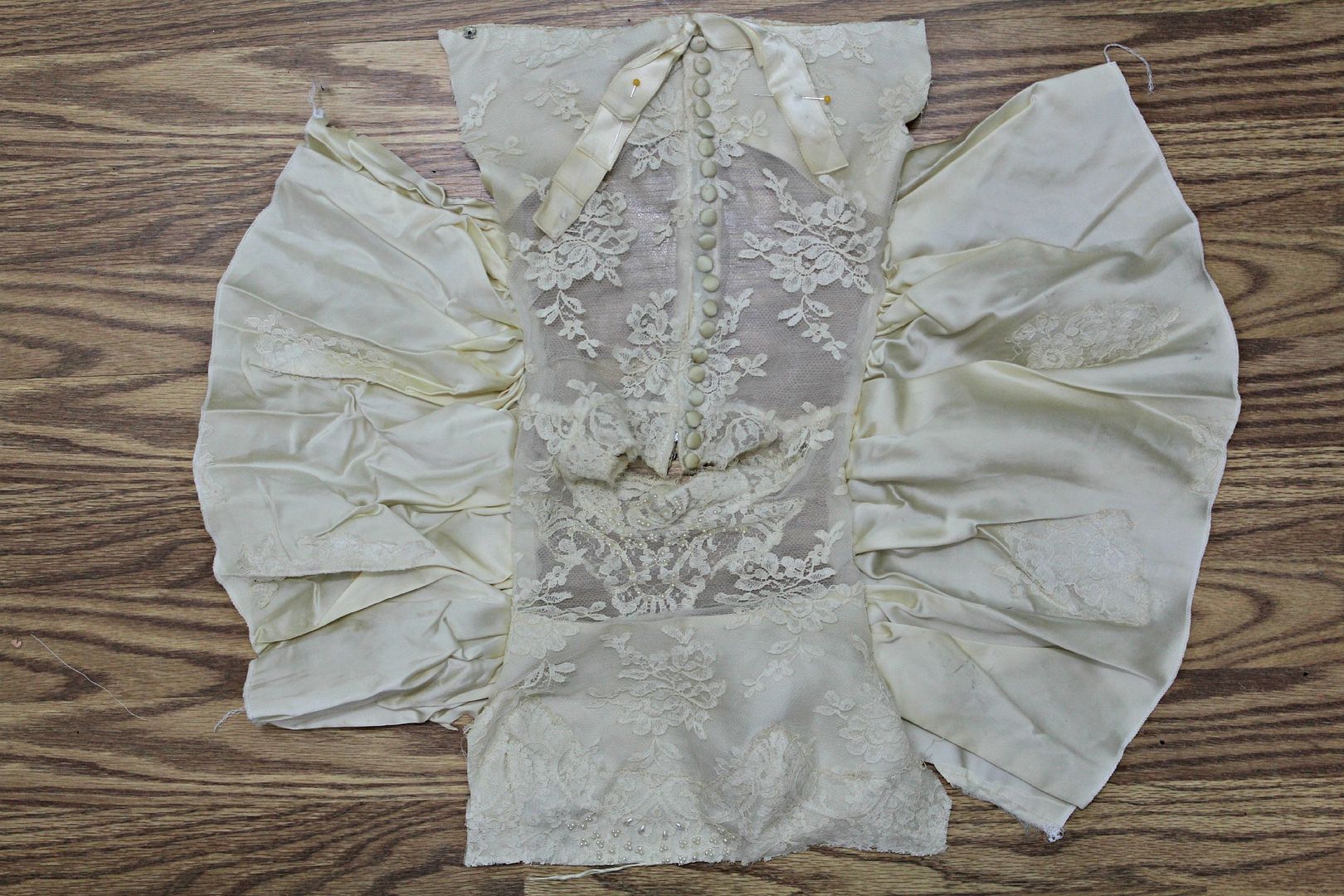 I cut chunks of the middle of the sleeves out of the dress, gathered them on one side, and then sewed the gathered side onto the shoulders. Then I serged the ends of the new sleeves and gathered them using elastic.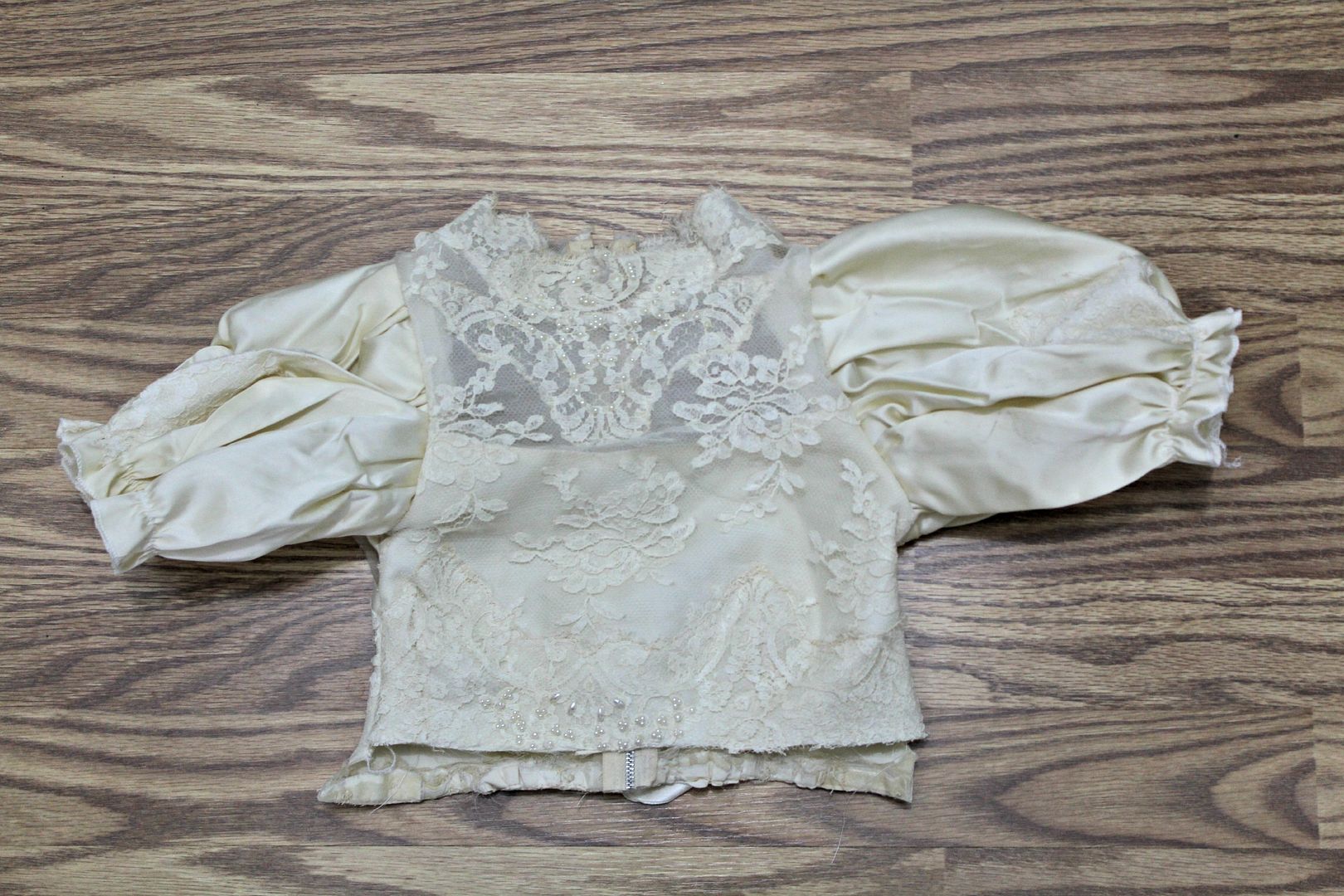 Lastly, I cut the bottom of the dress off, all the way across (using an existing girls dress as a guide for length), gathered the top of the new skirt, and then sewed it into the bodice waist.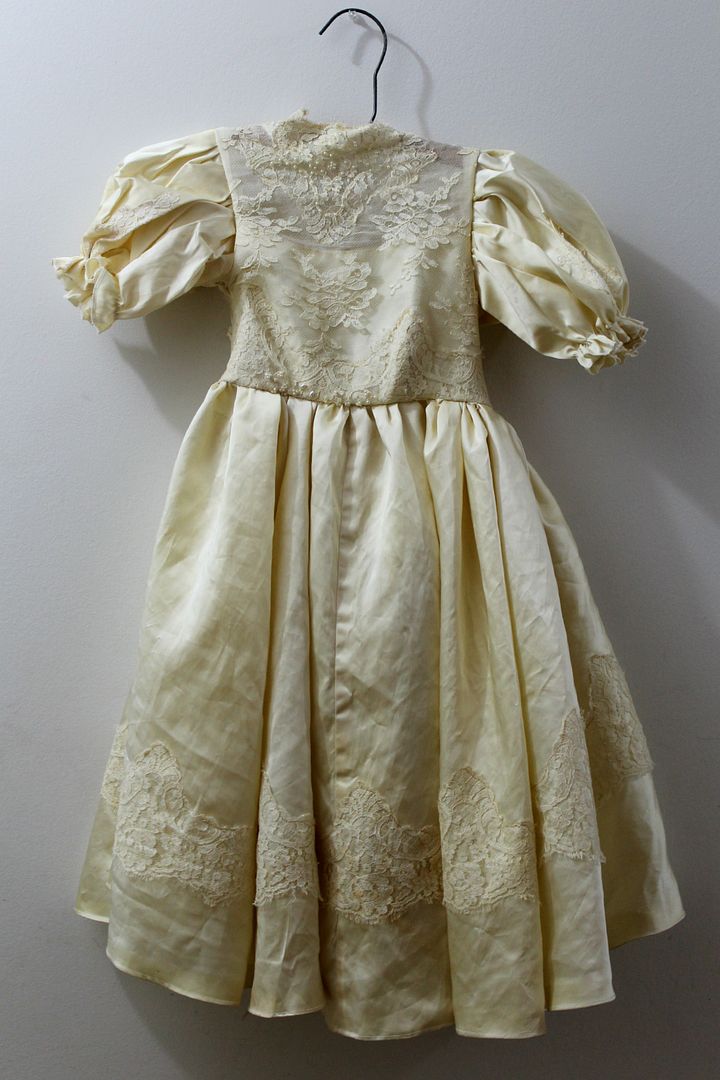 I may or may not have busted three needles while sewing the skirt on... it was that thick with the gathers! I finally just used a denim needle. Should have put one on right away! :)
The little ladies around here are just thrilled! They wear it constantly- even to bed!
I have to say I'm pretty thrilled too. I mean whats not to love about a free and quick project!