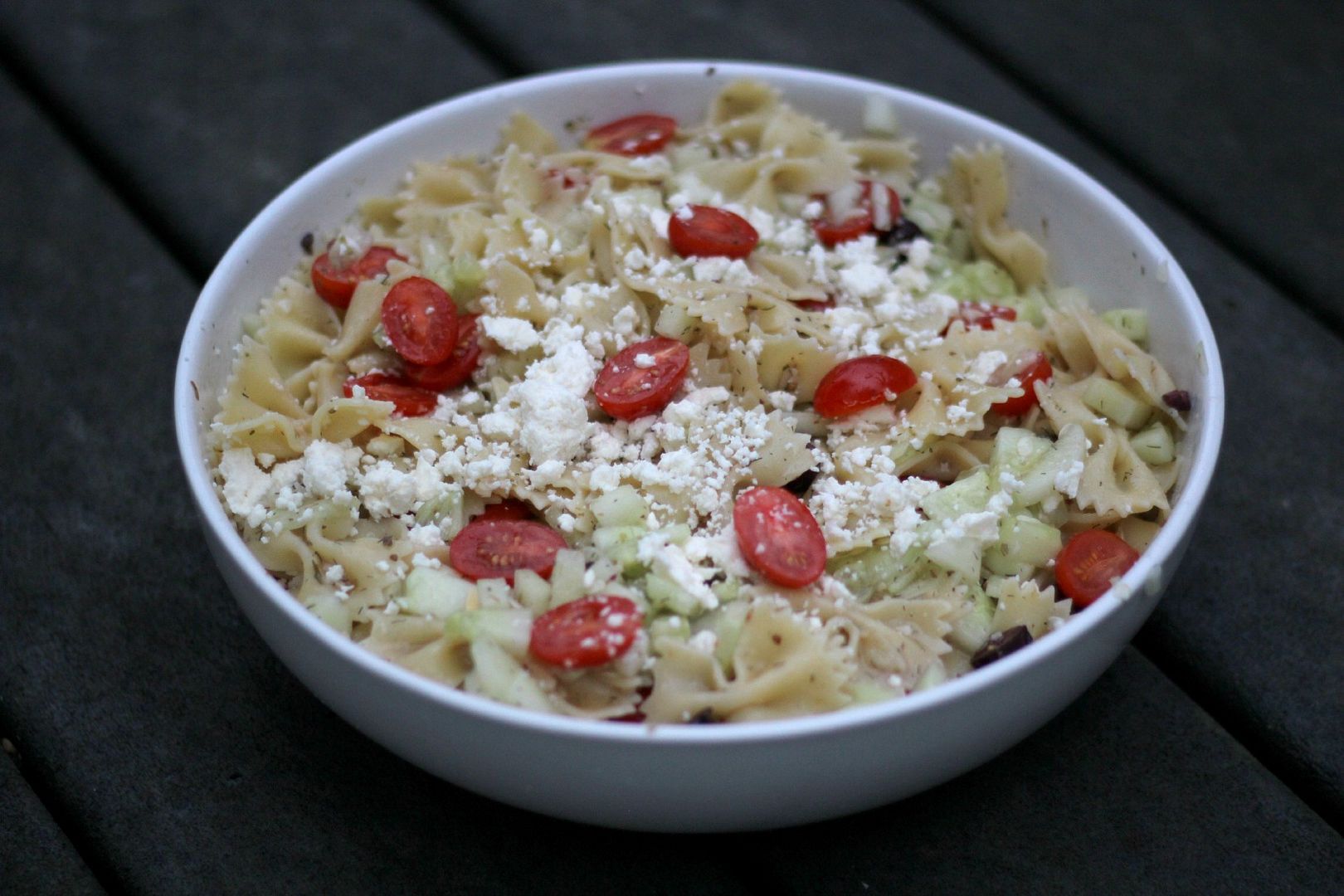 In the end of summer, there seems to always be an abundance of a few of my favorite things... Cucumbers, tomatoes, and dill from the garden. The counter was heaping; something had to be done! So I browsed around the interwebs, compiled a bunch of recipes that I read, and whatdoyouknow! A new summer favorite!!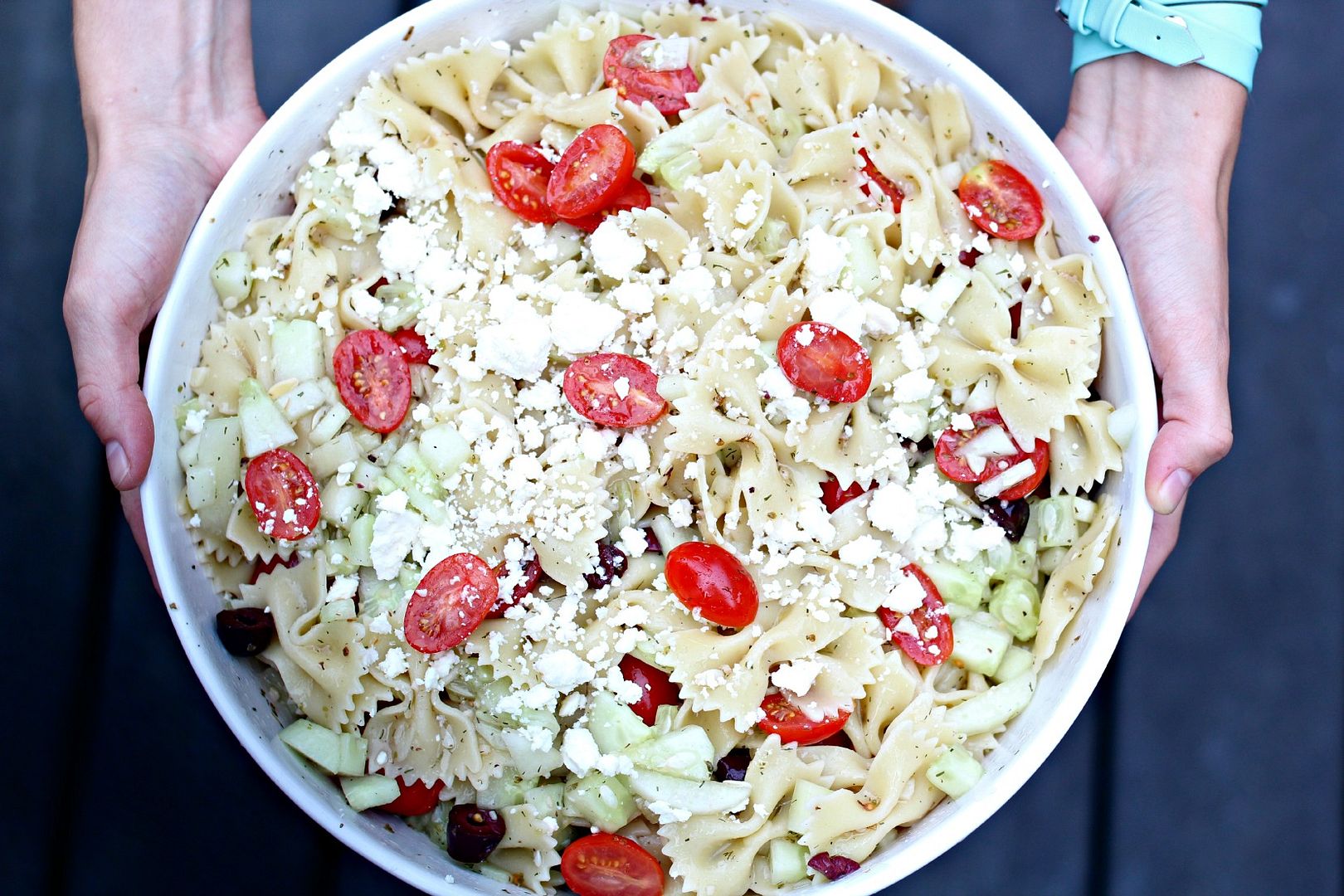 We may or may not have eaten this all by itself as a meal.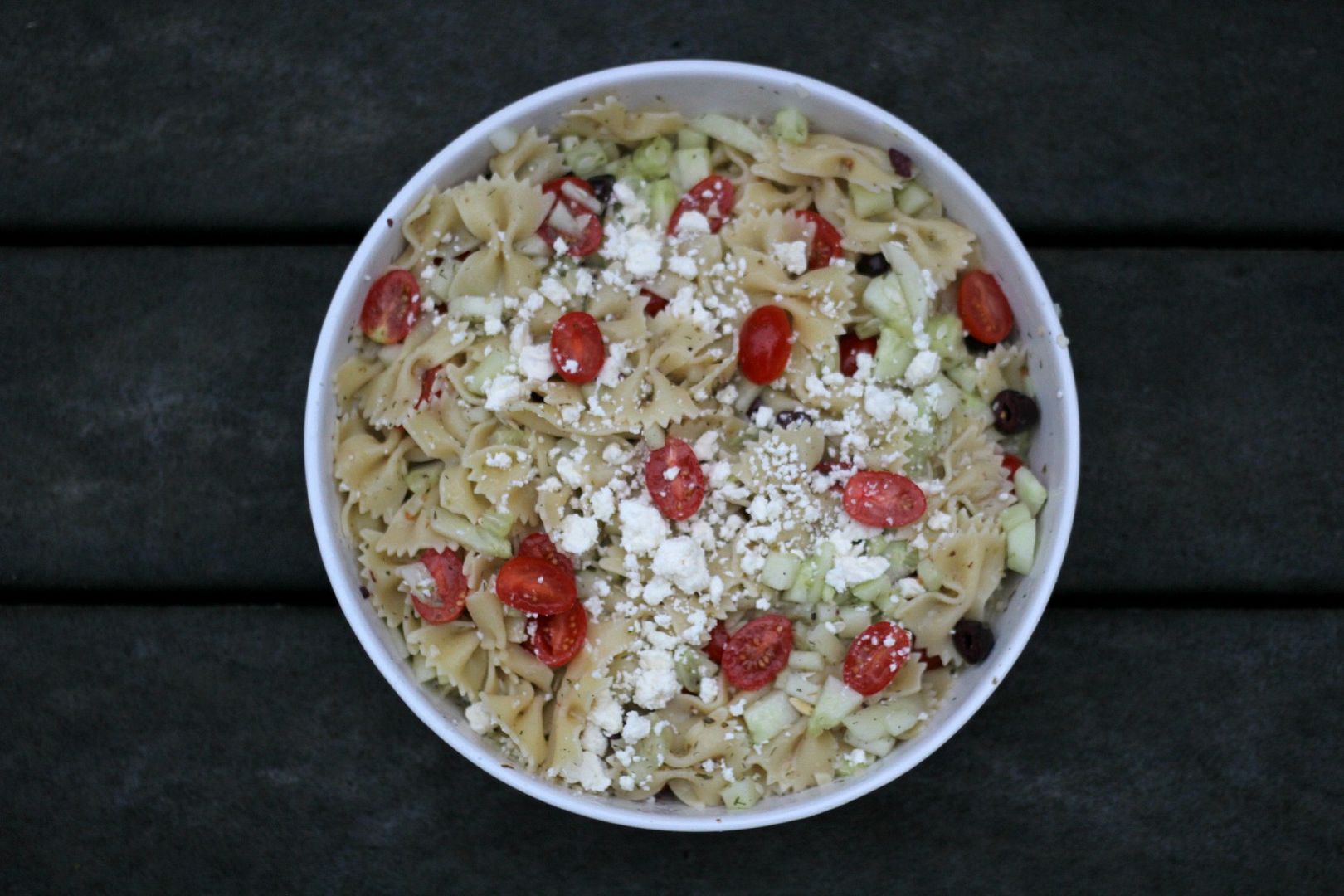 What can I say!? It's just that good.
Summer Vegetable Pasta with Dill Vinaigrette
1 pt cherry tomatoes; halved
2-3 cucumbers; peeled and diced
1/2 cup feta cheese crumbles
1/4 cup pitted kalamata olives, sliced
1 Lg Clove Garlic; Minced
A few sprigs of Dill Weed; Chopped
Boil pasta according to package directions. Drain pasta and rinse under cold water. Add tomatoes, cucumbers, feta, and olives. In a separate bowl combine your vinaigrette ingredients. Mix well and pour over salad. Enjoy!