Here is another cheap Valentine Decor idea!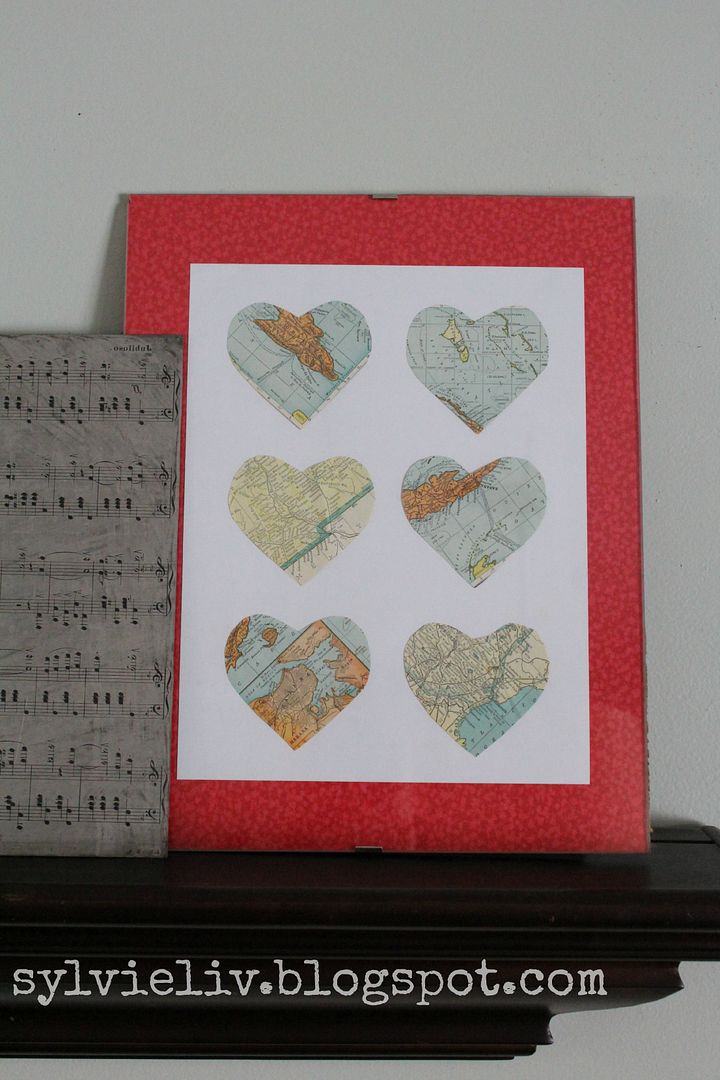 I used a simple glass frame from the thrift store, some card stock I had, and some maps from an old dictionary. You'll also need scissors and glue.
Simply cut a piece of red card stock the fit your frame, cut a smaller rectangle of white card stock, and
cut heart shapes from the maps
. Glue the white rectangle into the center of the red rectangle. Evenly space out the hearts on the white piece and glue down. Super easy!
This would be fun to do using places you and your Valentine have been, places you'd like to go, or places that are important to you! :)