Its that time of year again... we've all been battling viruses around here. When I had a sore throat and stuffy nose last wk, I made myself some of this tea (recipe was found here) and it really did help!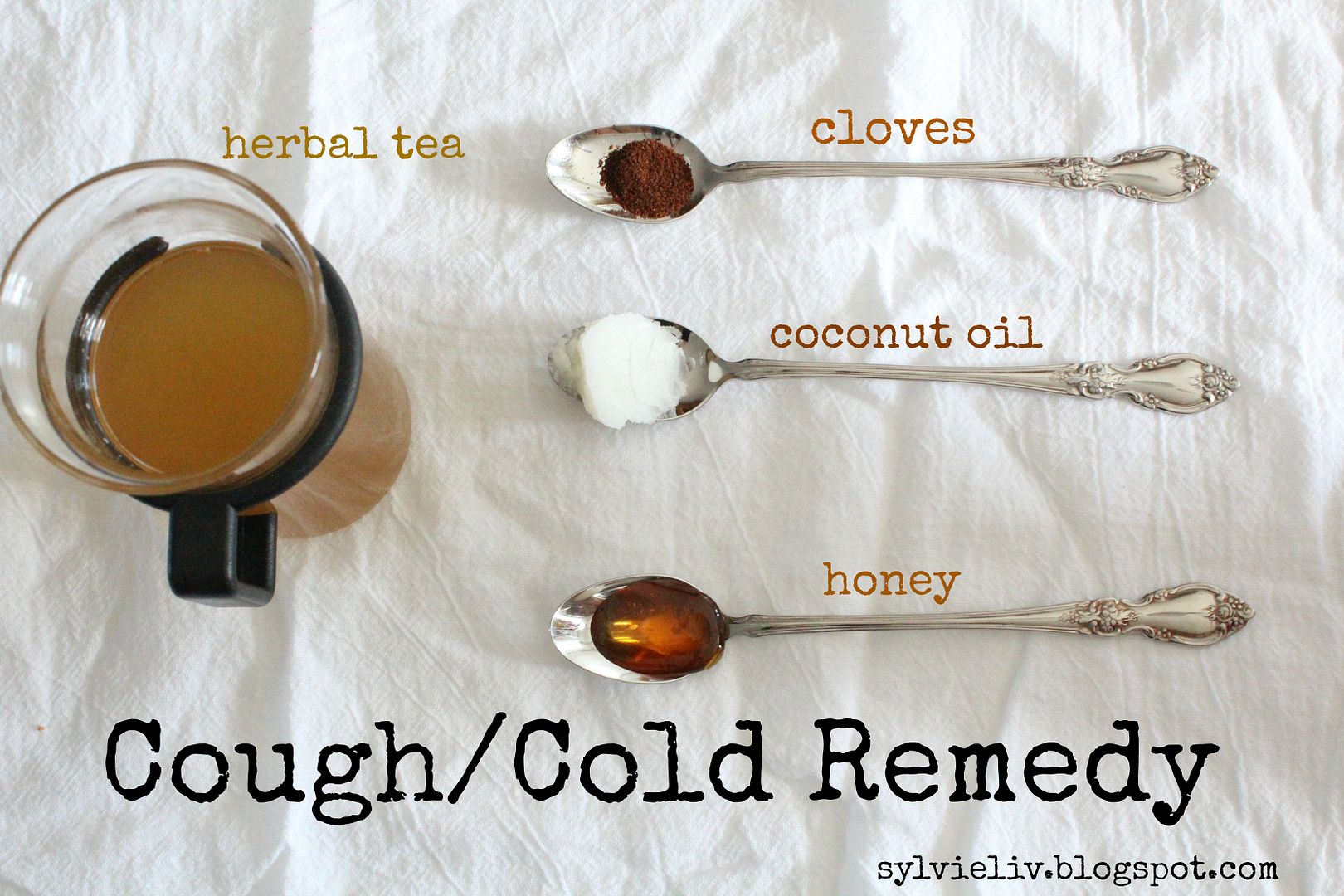 I didn't measure any of the ingredients. If you are the type that likes to measure, use a large pinch of cloves, 1 tsp coconut oil, and 1 tsp honey.
Brew a mug of herbal tea (I used Lemon Ginger), and stir in the honey and cloves. Once the cloves have sunk to the bottom, add coconut oil to the top. Wait until the oil has melted, and enjoy!
You can use whole cloves in your tea ball in place of the ground cloves... In fact, that would probably be an easier option! :)
I hope this helps you! I had relief from my symptoms for a couple hours! Yay!