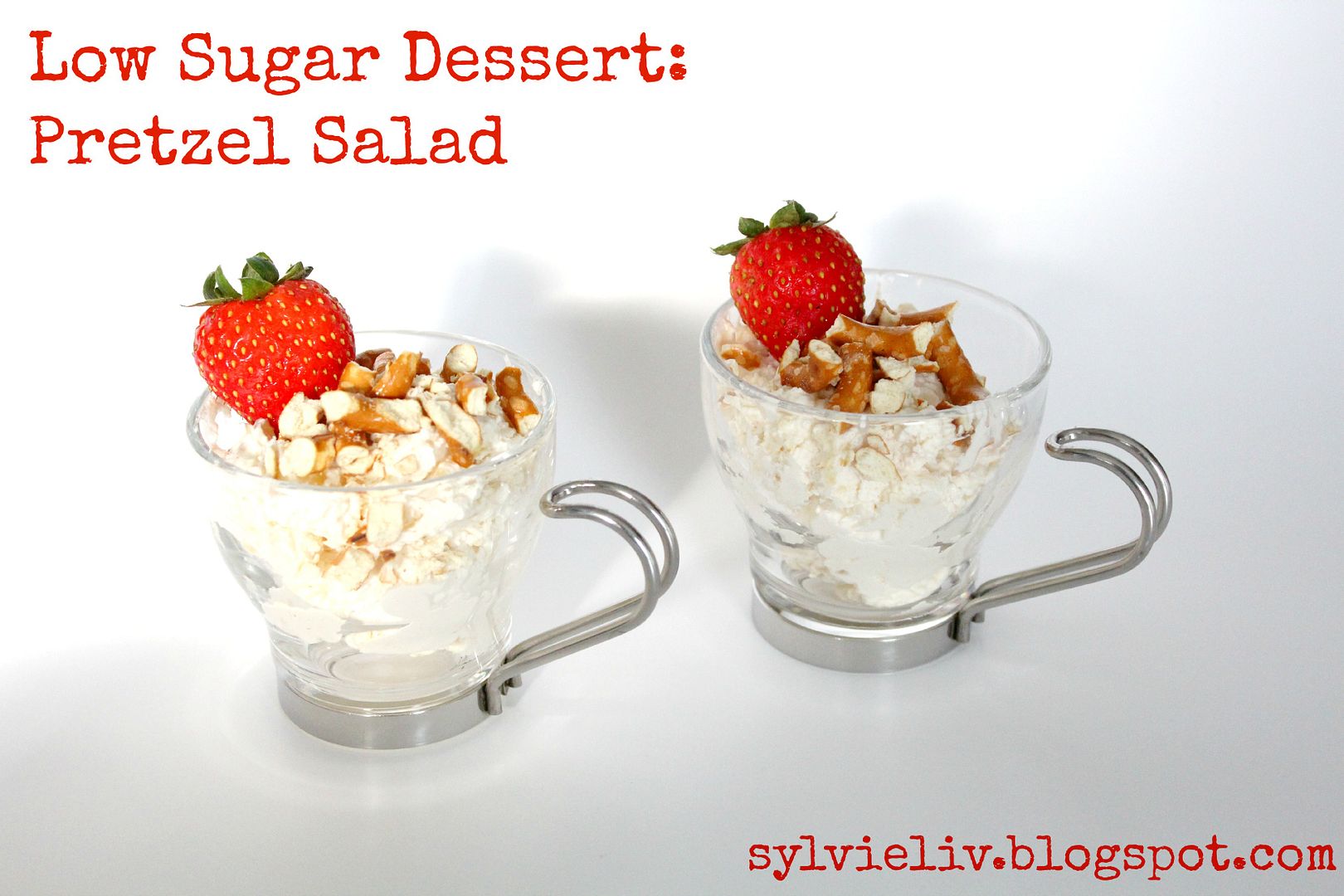 Are you ready to throw your New Year Diet away and dig into something sweet?
Try making this pretzel salad, it will surely satisfy your sweet tooth, and is very low in sugar!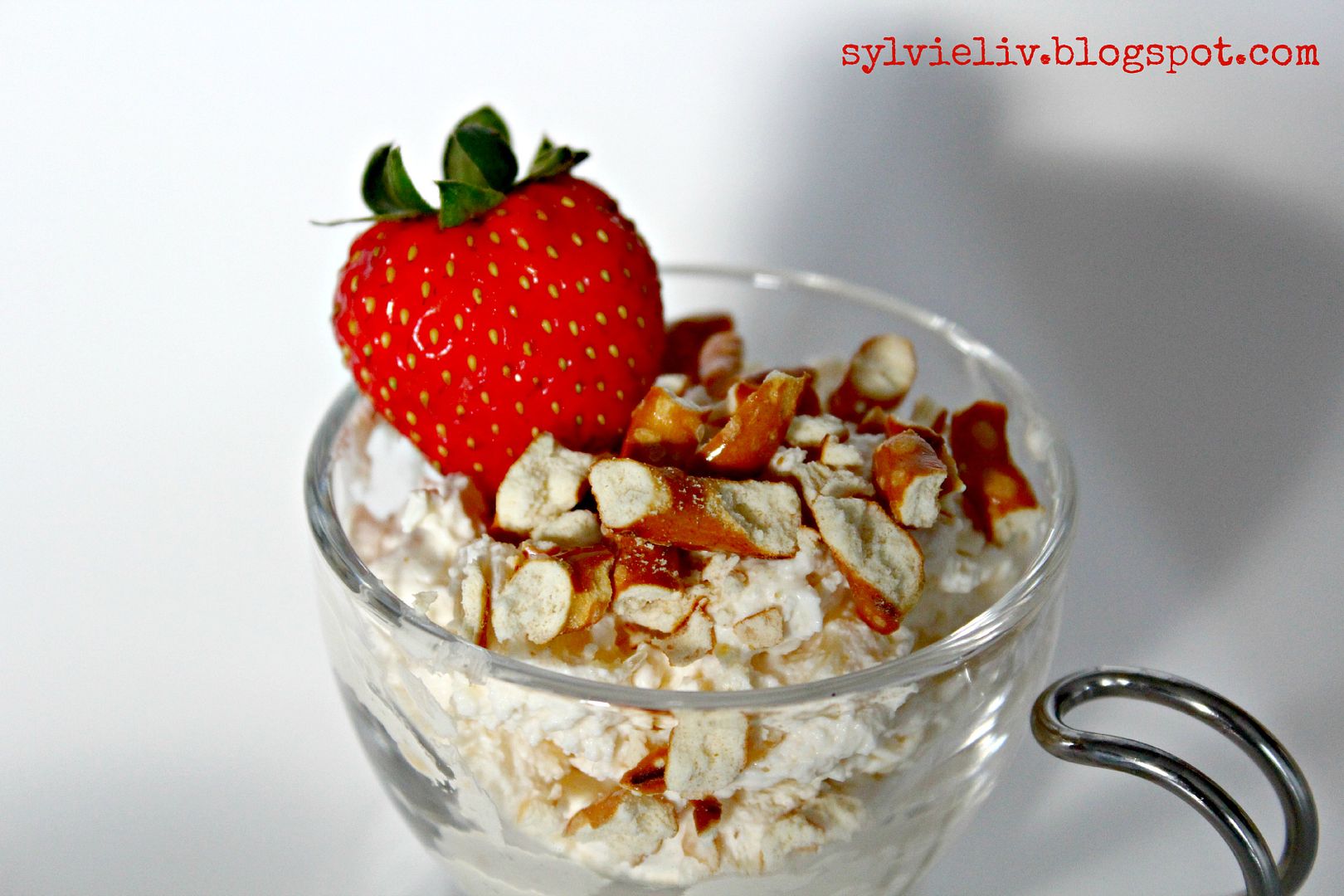 1 29 oz Can of Crushed Pineapple, packed in juice
4 Packets of Truvia Granules
1-2 Cups Crushed Pretzels
Add vanilla extract to heavy cream, and beat on high speed until stiff peaks. In a separate bowl,combine cream cheese and Truvia and beat on high speed for 5-6 min. Completely drain pineapple and fold into cream cheese mixture. Fold whipped cream into cheese mixture. Serve immediately, topped with crushed pretzels and fresh strawberries!
The only sugar you are eating in this recipe is natural sugars in the pineapple (be sure to buy it packed in 100% juice!), and a small amount in the pretzels on top (this varies, depending on the pretzels you buy)!
If you are more worried about fats than sugars, you can substitute the cream and vanilla for Cool Whip Lite Topping!
If you are not worried about sugars, you can use 1/2 cup of white sugar instead of the Truvia!