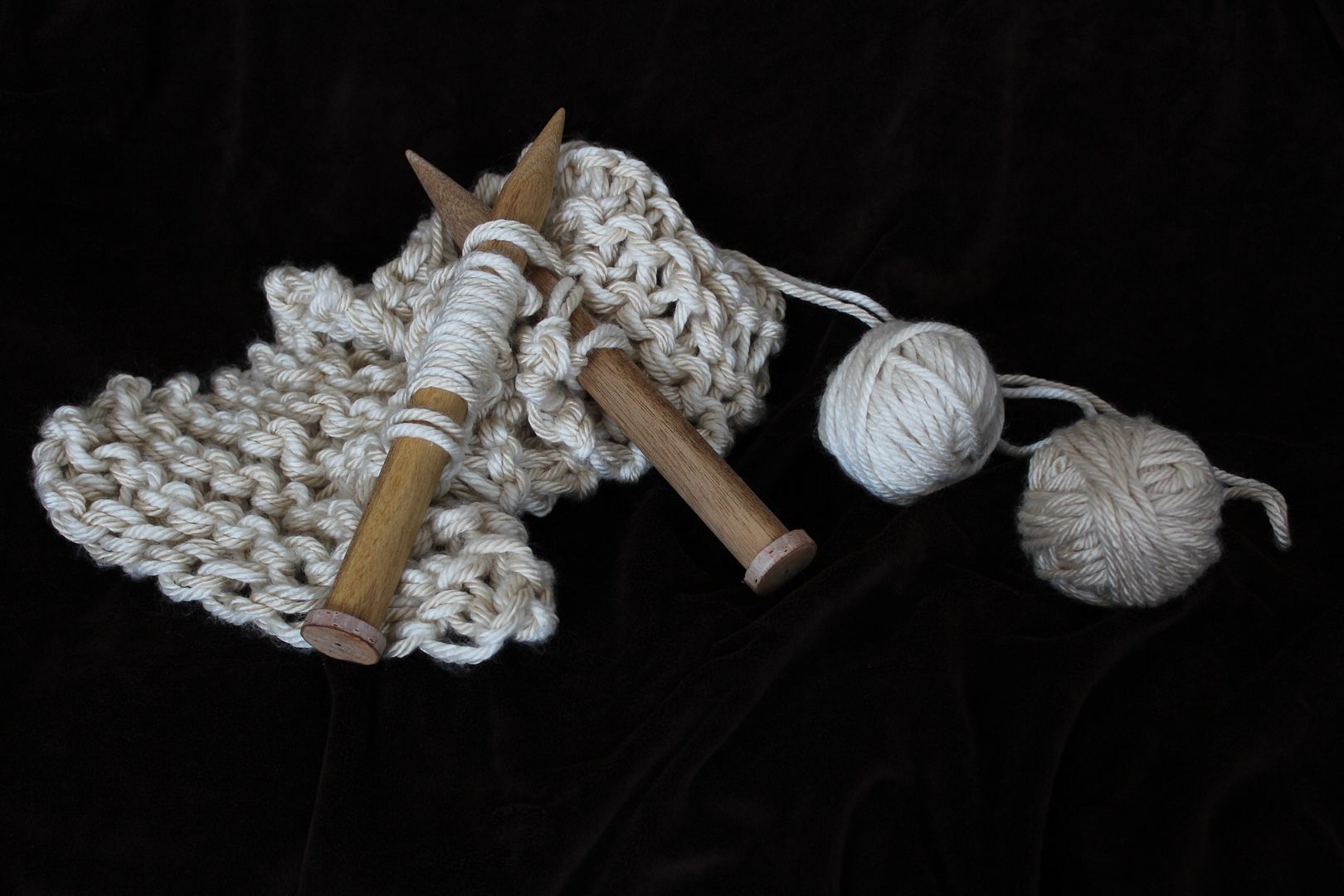 Sorry about the blog silence over here... I was without a computer for too long. Buuut I'm baaack! :) With a tutorial on how to make your own extra large knitting needles (for suuper cheap)!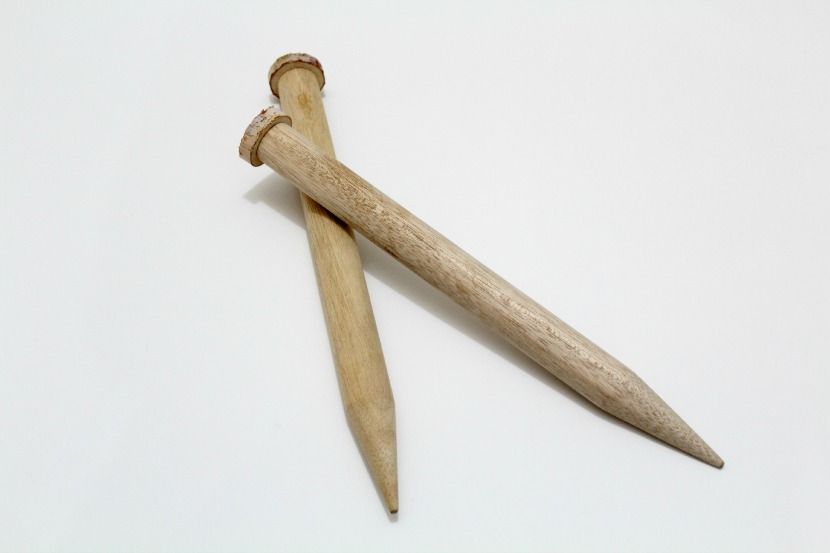 Or maaaybe I should say... how to
have your wonderful husband
make you some extra large knitting needles!?
I picked up two 12" x 1" dowel rods from the craft store, and took a piece of a 1.5" wood from our wood pile.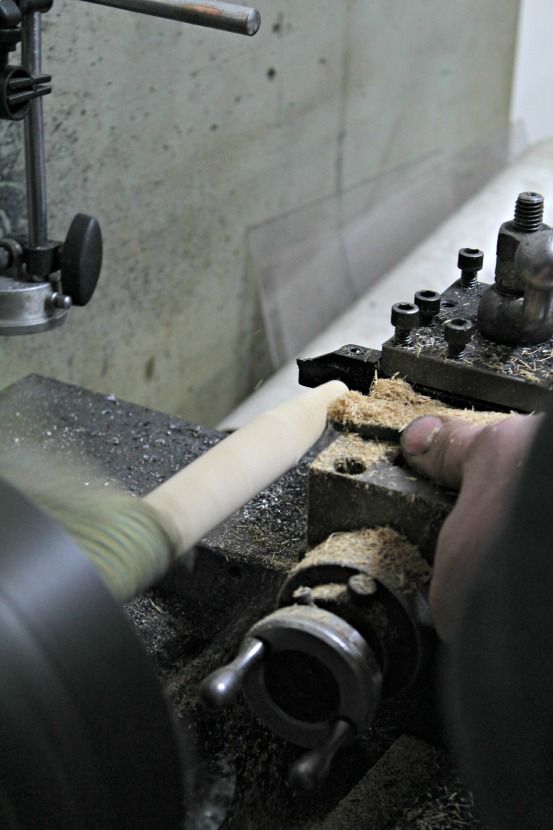 Mr. Liv cut them to points on his lathe...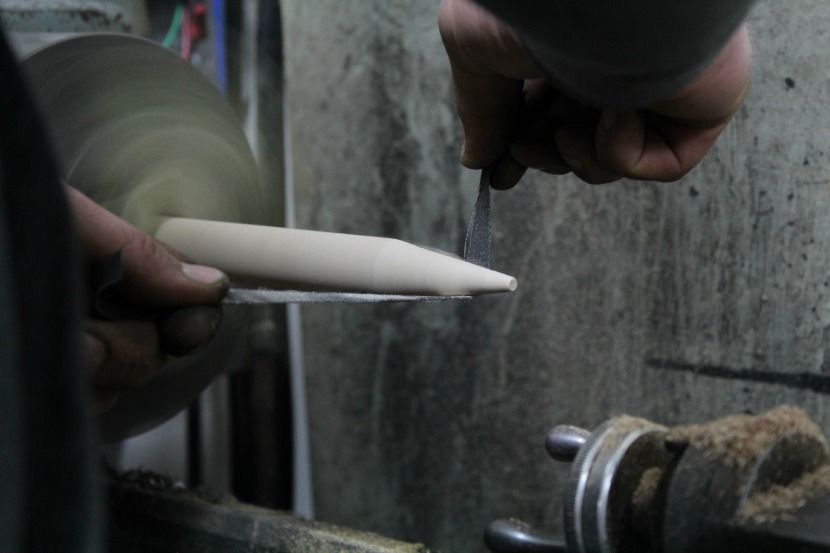 and then sanded the dickens out of them. On his lathe.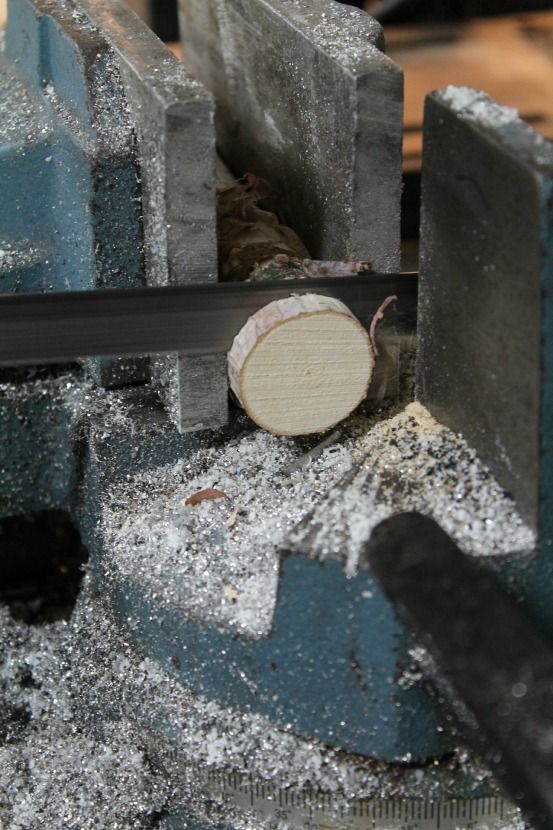 My little brother cut me two discs off the end of the small log with the band saw.
Drill a small hole through the disc and into the needle. Dab some wood glue on the end. Plop the disc on top, and hammer a finish nail into the end.
Then I rubbed coconut oil into the needles with a rag. I let them sit a while, and then rubbed in a bunch more.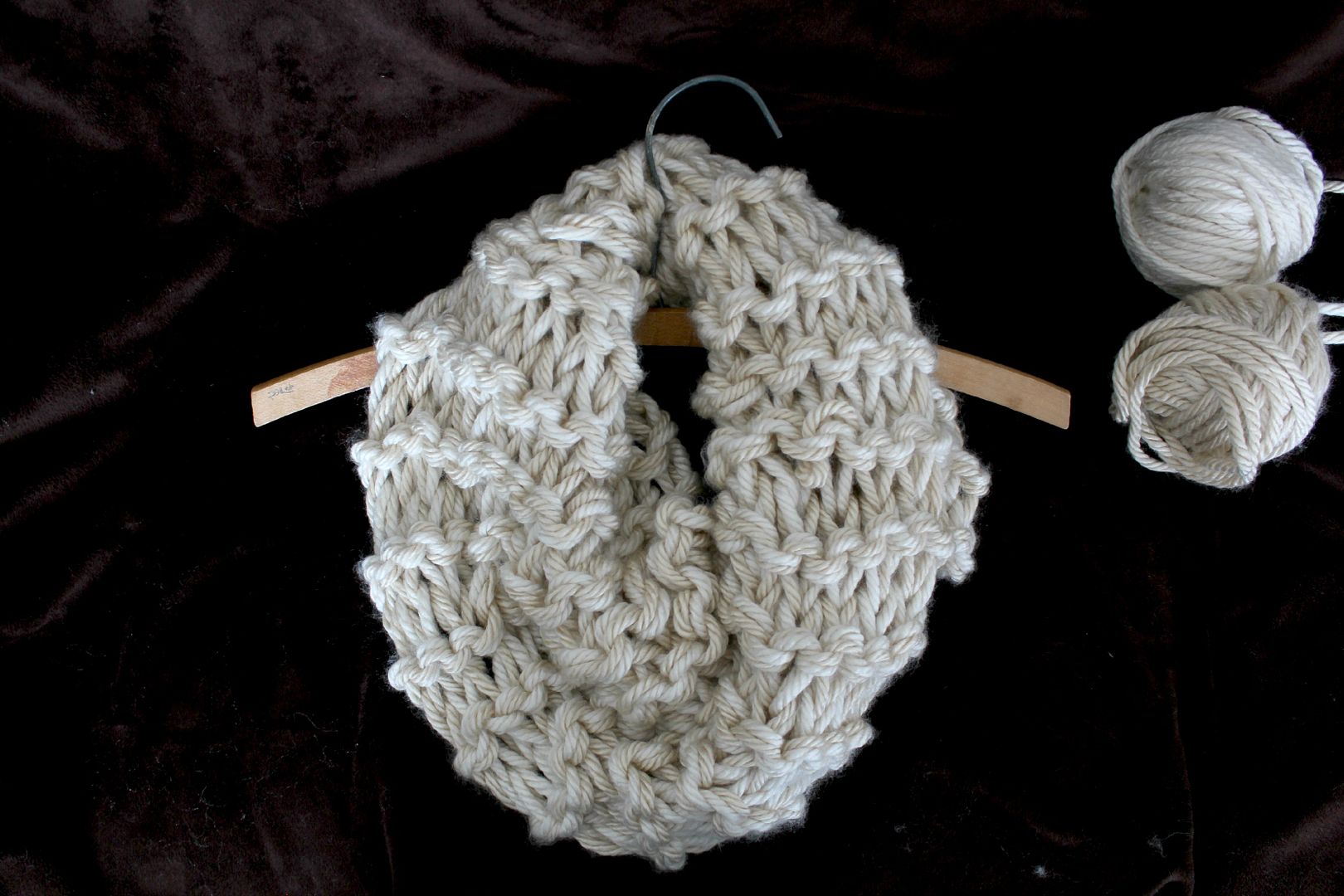 Then I got to work making a chunky cowl scarf. So. fun.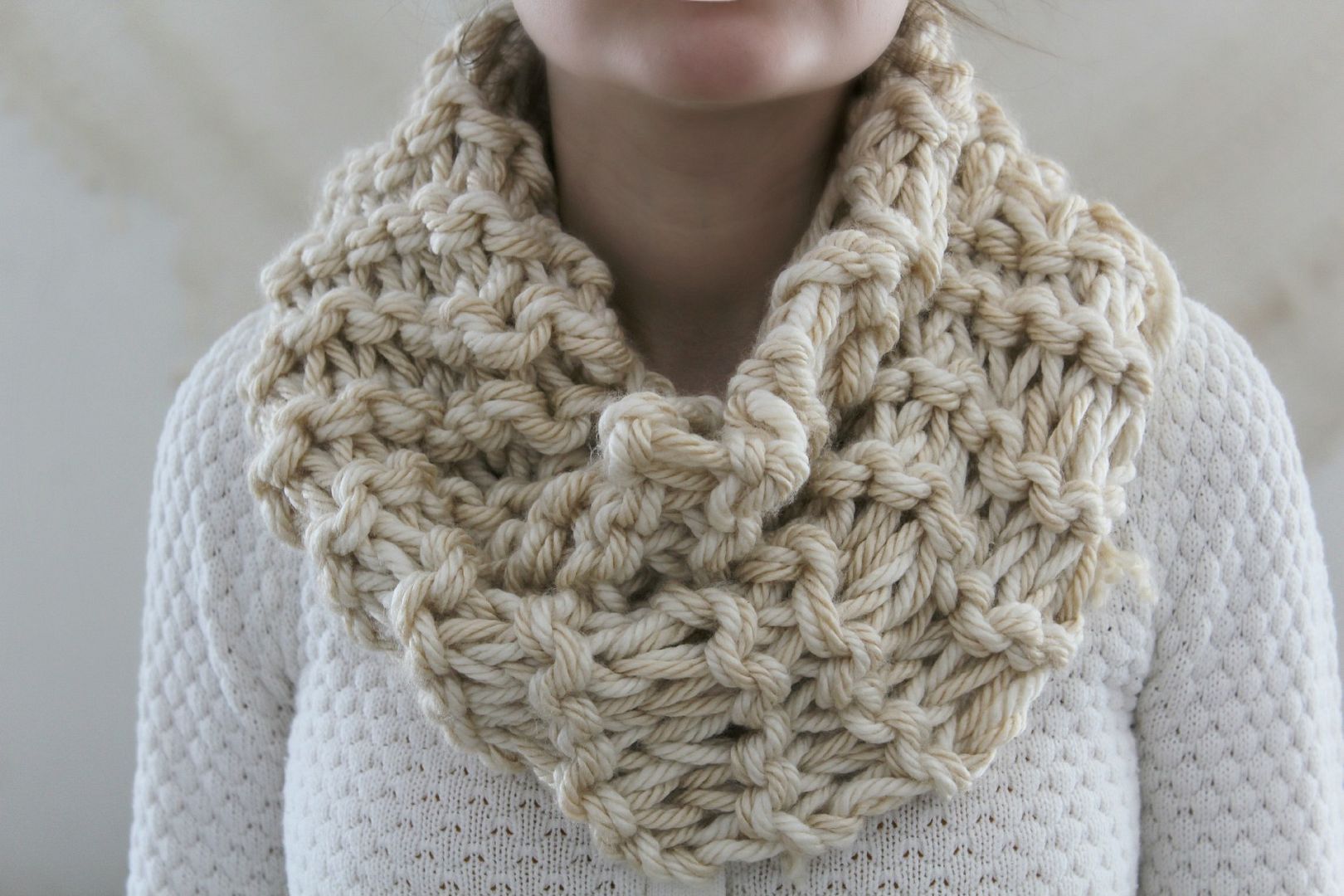 The needles costed me $.85 total!!!
Can't beat that!
Thank you Mr. Liv and Lil Bro, for your expert skills in the shop!
Thanks for reading!! :)
Sylvie
P.S. You can buy a cowl like this one here, in our shop.