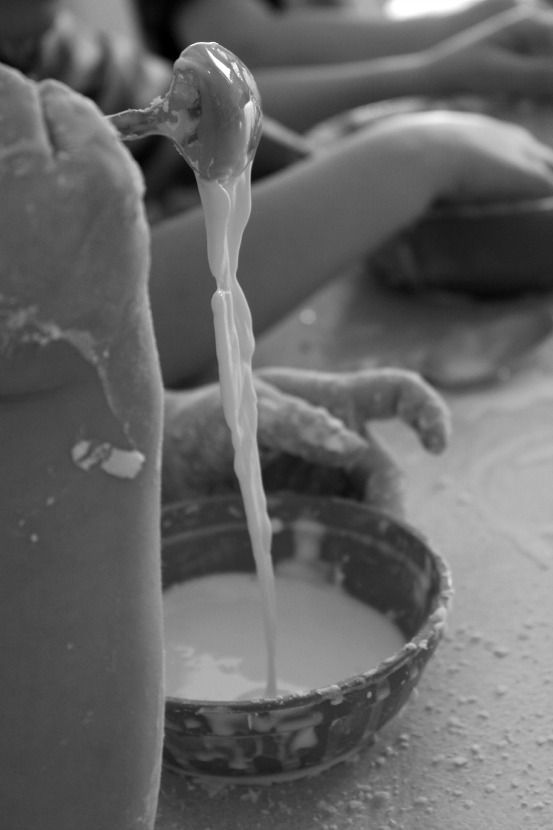 This winter has been a hard one here in Michigan.
Today was another snow day, after lovely preview of spring weather!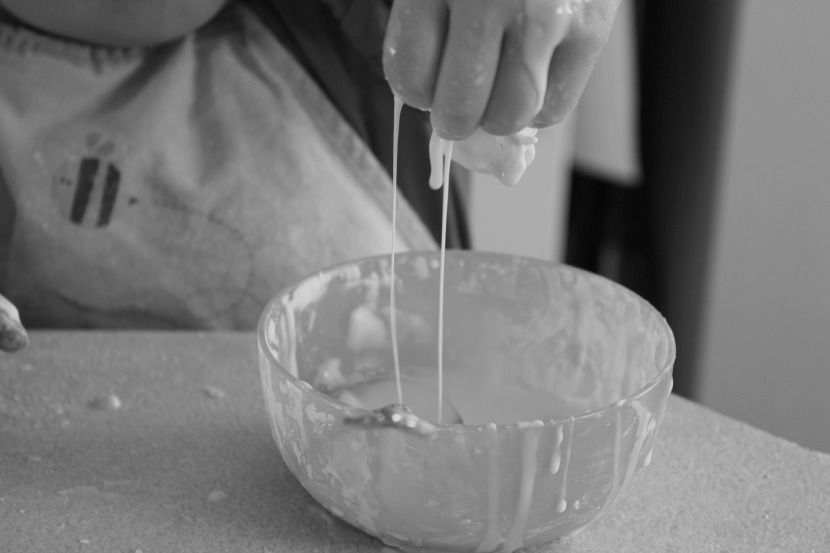 To keep from going crazy, the kids made Oobleck.
I haven't made this stuff since I was a kid... I had as much fun with it as they did! :)
Mix them up in a bowl, and have fun!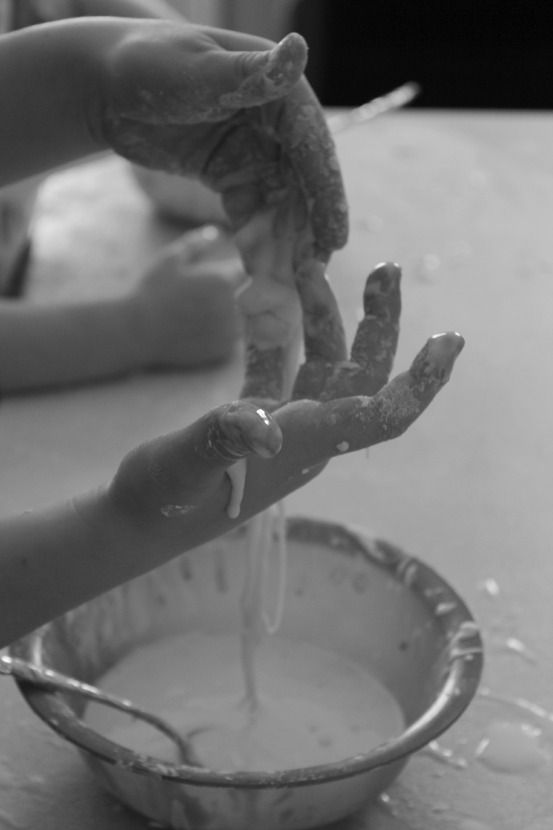 It is so neat how it acts like a liquid when poured, yet you can still pick it up!
I had the kids wear their aprons to keep their clothes clean.
We just scraped it off the counter and into the garbage, and then used water to wipe up the rest when we were done. The bits that fell on the floor swept right up. Pretty easy cleanup!
This stuff matches the fresh snow in our yard...
Lets all get out our rain boots and do a spring dance, k?
Thanks for stopping by! :)