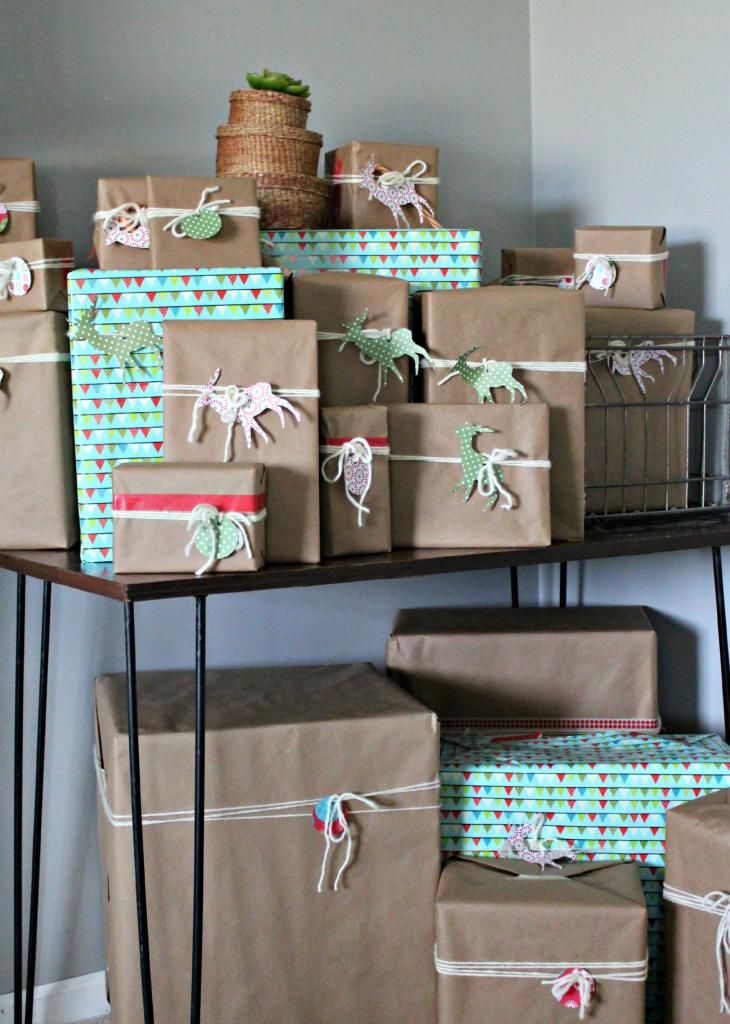 I've been busily shopping and wrapping... building this stack that has my kids eyes sparkling!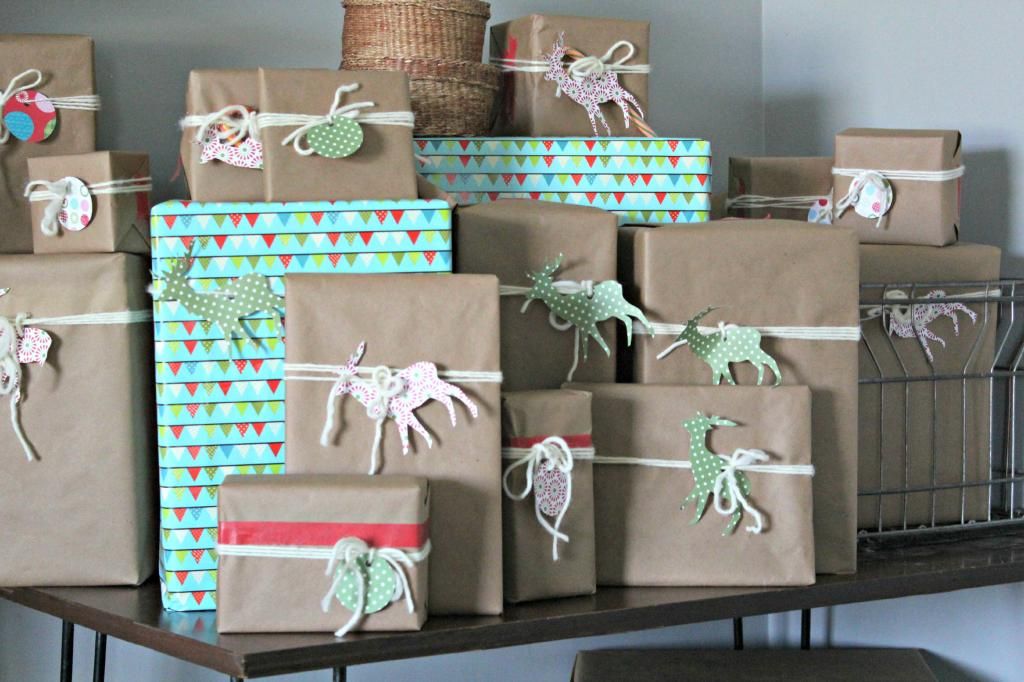 For the name tags on each gift, I just printed a deer silhouette from a Google Image search, cut it out and traced it onto Christmas card stock,
cut them out, and punched a hole in the top!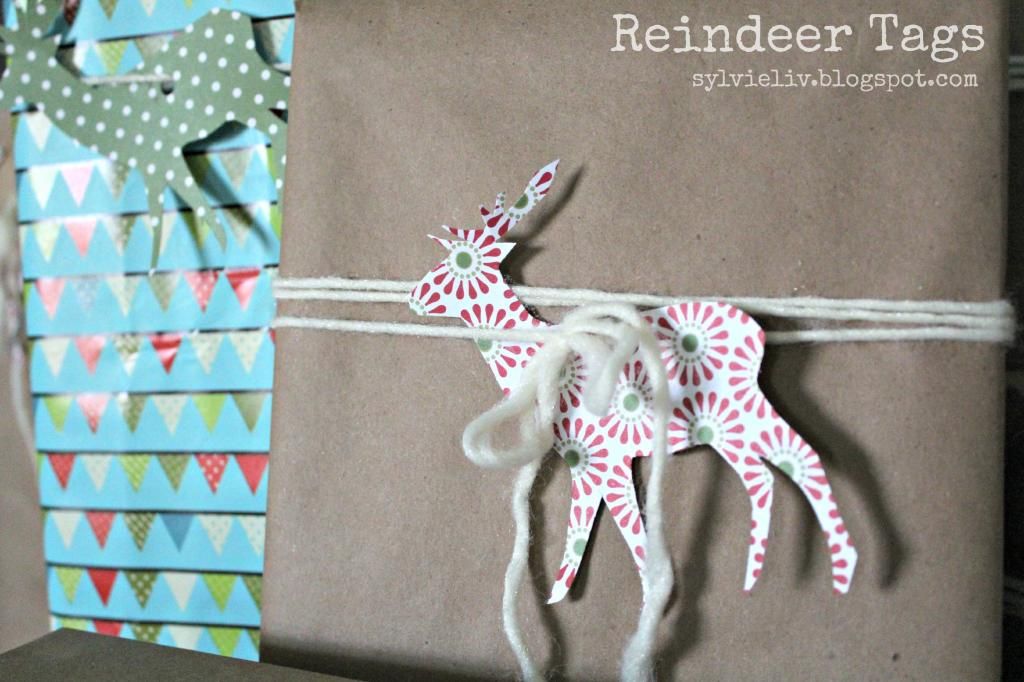 I stacked up my card stock and cut many at a time!
It is such a cute and cheap way to add some fun to your gifts!