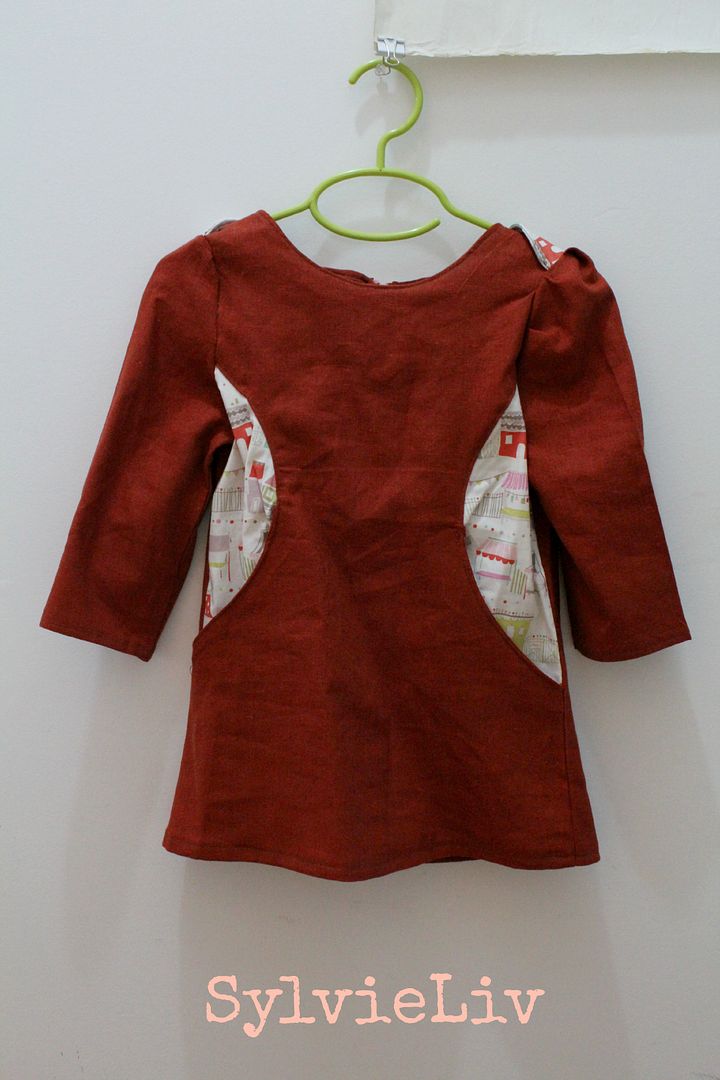 The first time I saw this pattern, I about died.
I LOVE it!
I finally broke down and bought it a couple months ago, and I have made 4 of them since!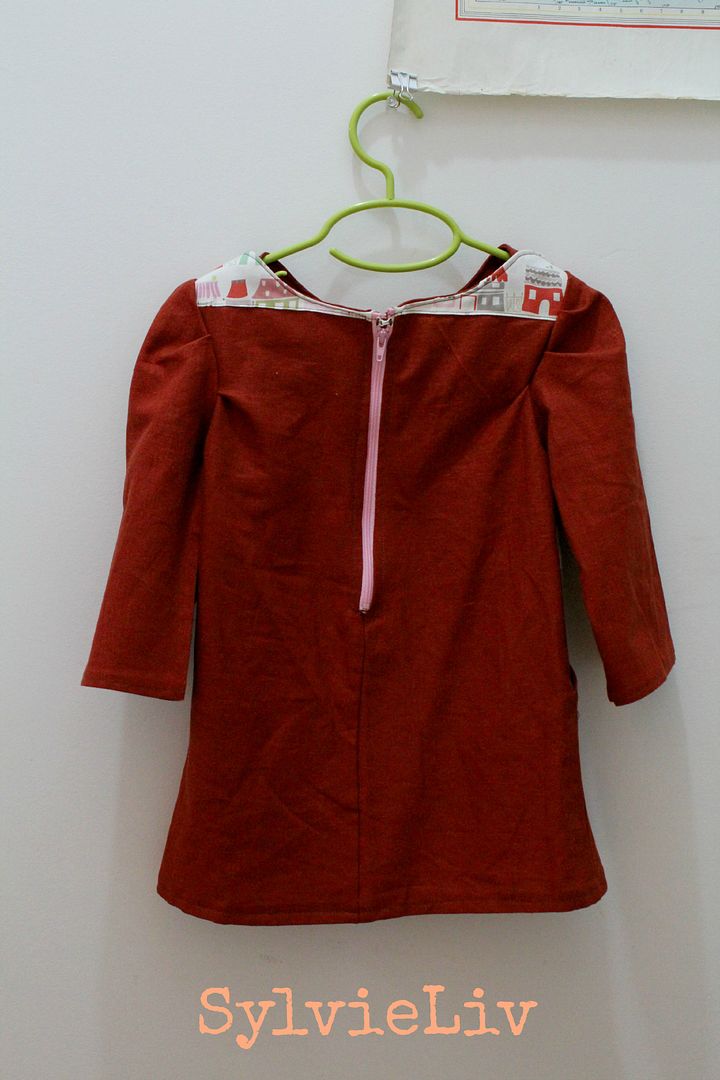 This is my favorite one, so I thought I'd share it with you.
The pattern is called the Sunki Dress. It is from Figgy's Patterns. I love all of their patterns, check them out! The orange linen and the cotton houses fabric are from Joann's.
I have a stack of fabric waiting to be turned into more of these when I get a chance... maybe I'll be sharing another before long! :)