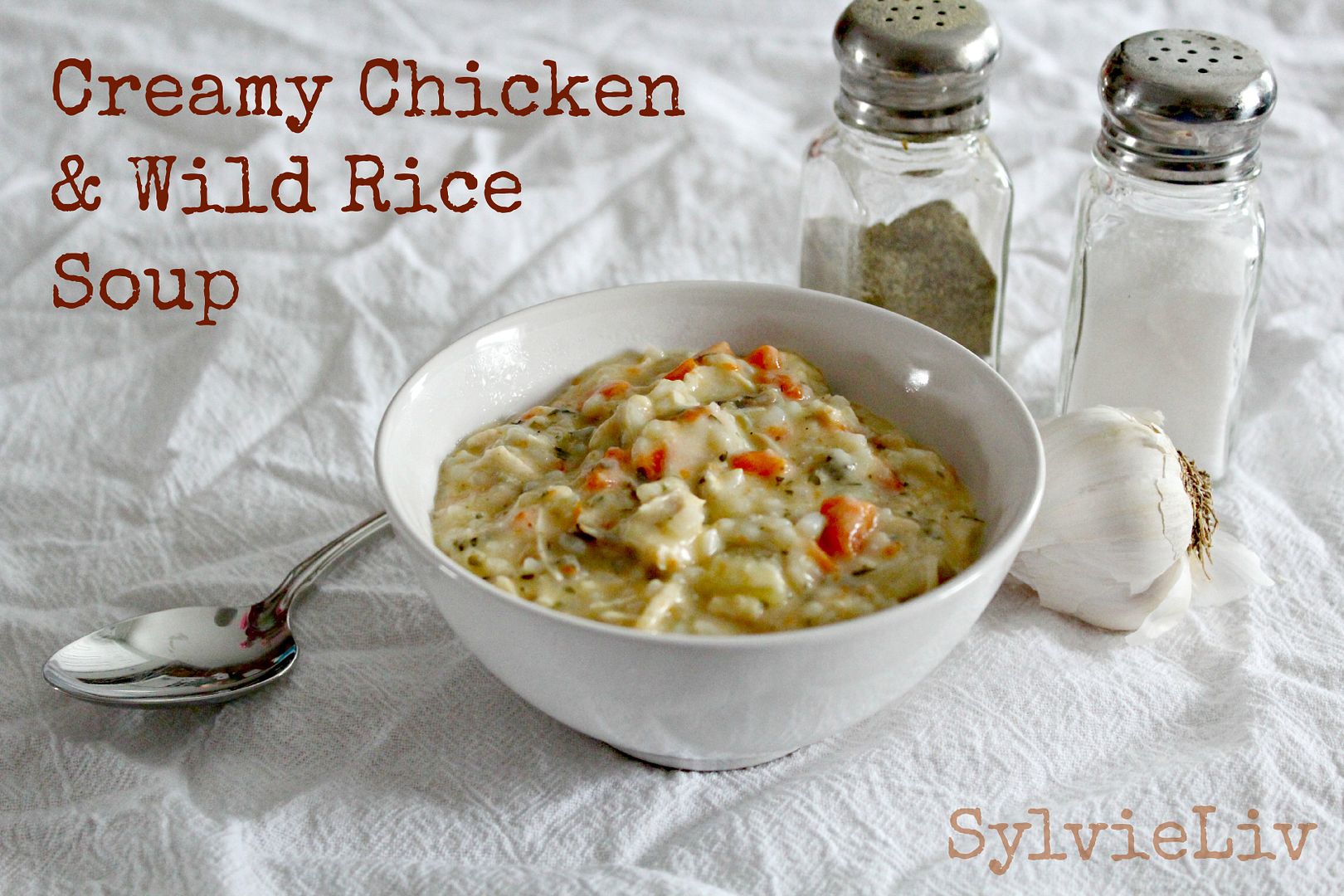 I love this stuff! It is so flavorful!
Try it, you won't regret it! :)
Creamy Chicken And
Wild Rice Soup
Ingredients:
2-4

Garlic Cloves

, Minced
2 Cups Chicken, Cooked and Diced
1 6.2 oz Box Long Grain & Wild Rice w/ Seasonings
Directions:
In large pot, add olive oil, carrots, celery, onion, garlic; and salt and pepper to taste.
Simmer over medium heat until veggies soften.
To the pot add chicken, broth, water, and rice.
Bring to a boil, and then reduce heat
to low-med to simmer.
In a saucepan, melt butter over medium heat. Once butter is melted, whisk in flour,
small amounts at a time. Add the cream and a dash of salt and pepper, and whisk until thoroughly
combined.
Pour the flour mixture into the pot of soup and stir until combined.
Serve hot with fresh baked bread or rolls. Enjoy! :)