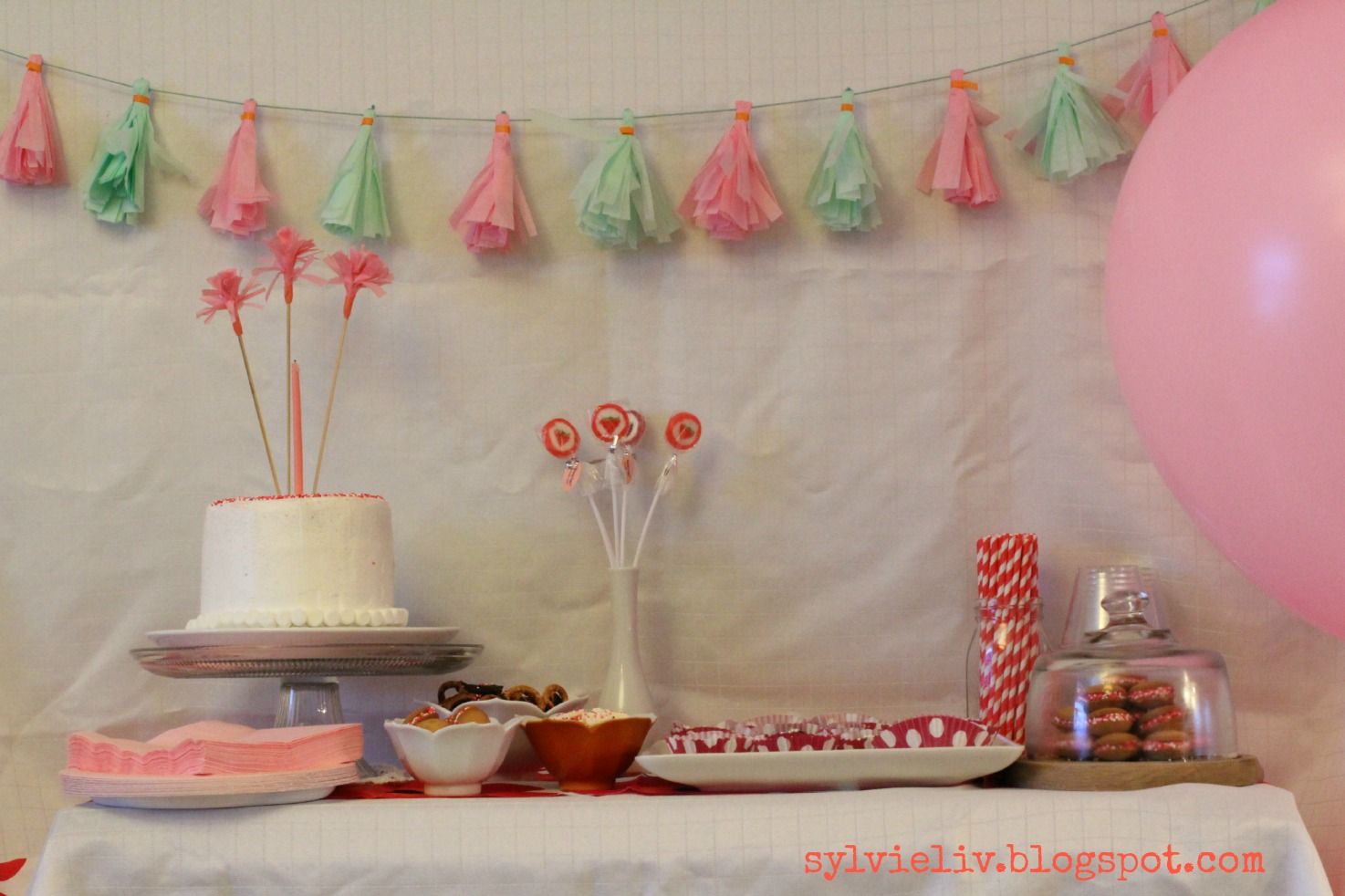 Did you like the tassel garland in our pink party last week?
It was super easy and cost less than $1!!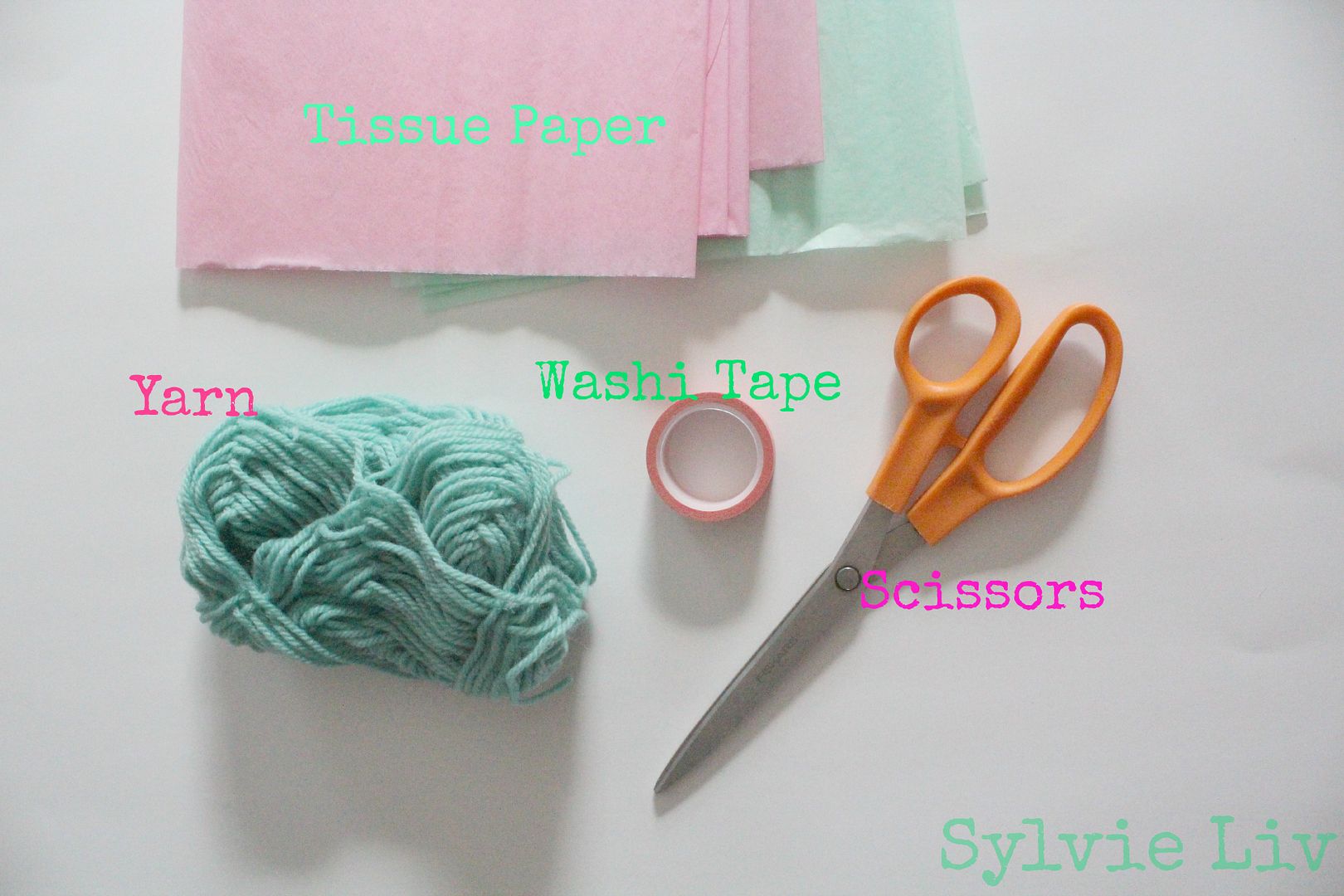 I bought a 5 Color Combo pack of tissue paper from Dollar Tree, and used 2 of the colors. Everything else was stuff already I had! :)

First, open up your tissue paper, and fold it in half the opposite way it was folded(you can stack many at once or do one at a time). Cut along the fold. Next, cut slits all along the long sides, being sure not to cut all the way to the other cuts- leave the center uncut. Using only one sheet of tissue paper, begin on a short end and roll the paper up all the way to the other end. Tie a piece of yarn around the center and fold in half over the yarn. Wrap a small piece of Washi Tape around about 1/2" down. Trim the yarn. Ruffle up the tassels w/ your fingers. Make a bunch!
To put the tassels onto a string, I used an extra large needle and a piece of yarn and threaded the yarn through the loop above the tape.