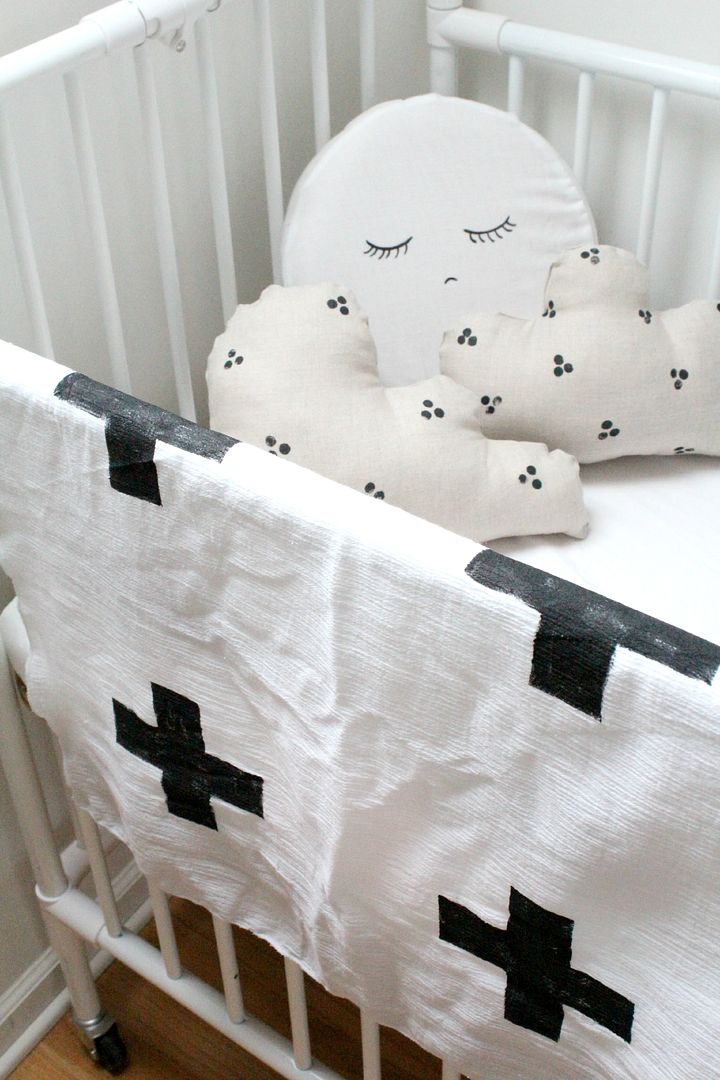 I've been liking the plus sign/ Swiss cross blankets I've seen around the web. But. They are all out of my price range. So I figured out a simple and cheap way to make one for my little one! Here is how...
Sponge Brush/ Paint Brush
Freezer Paper or Wax Paper
First, draw your shape onto the craft foam.
Cut out your shape three times. Also cut out two or three smaller pieces to use as a handle.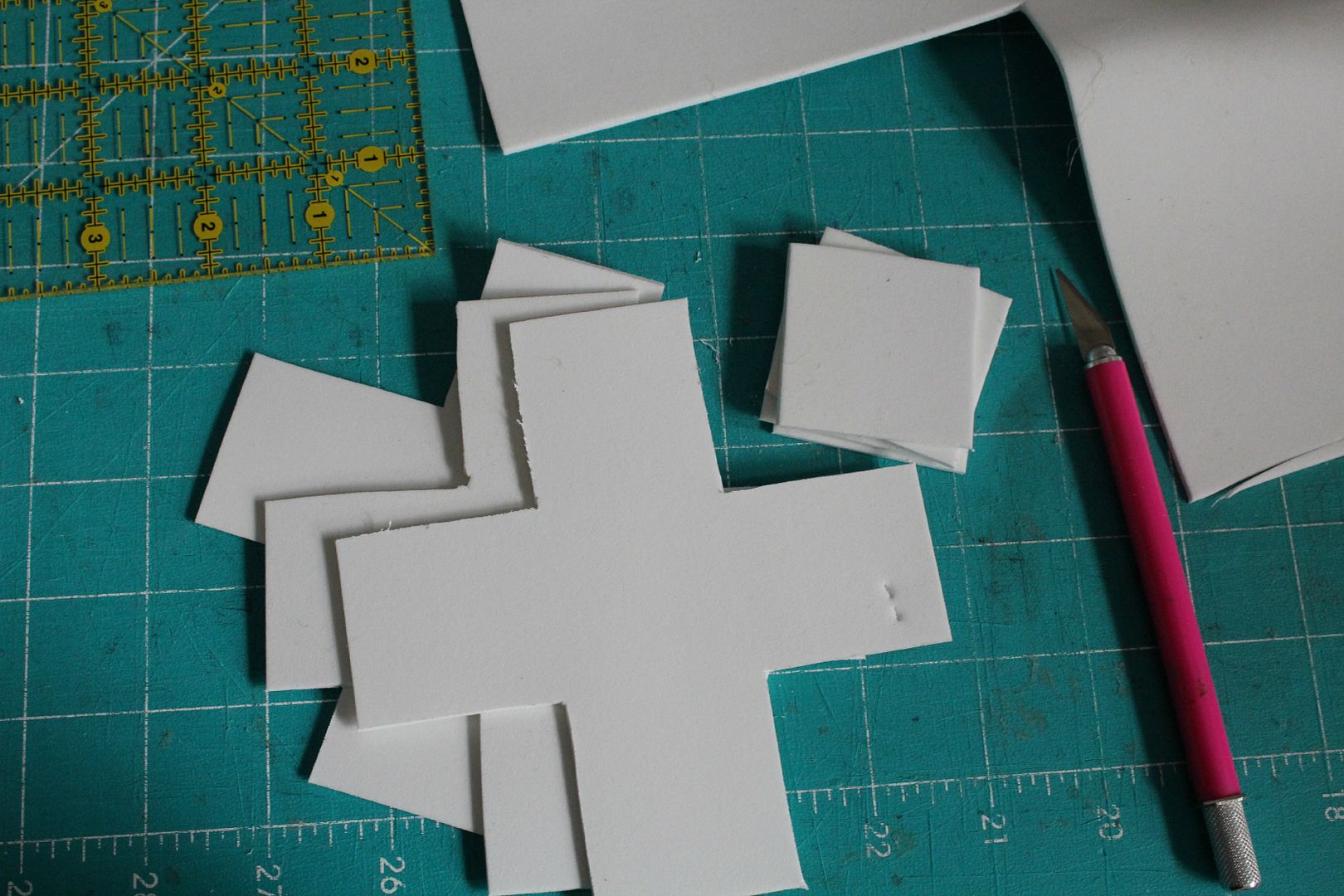 Glue your pieces all in a stack, with like pieces together.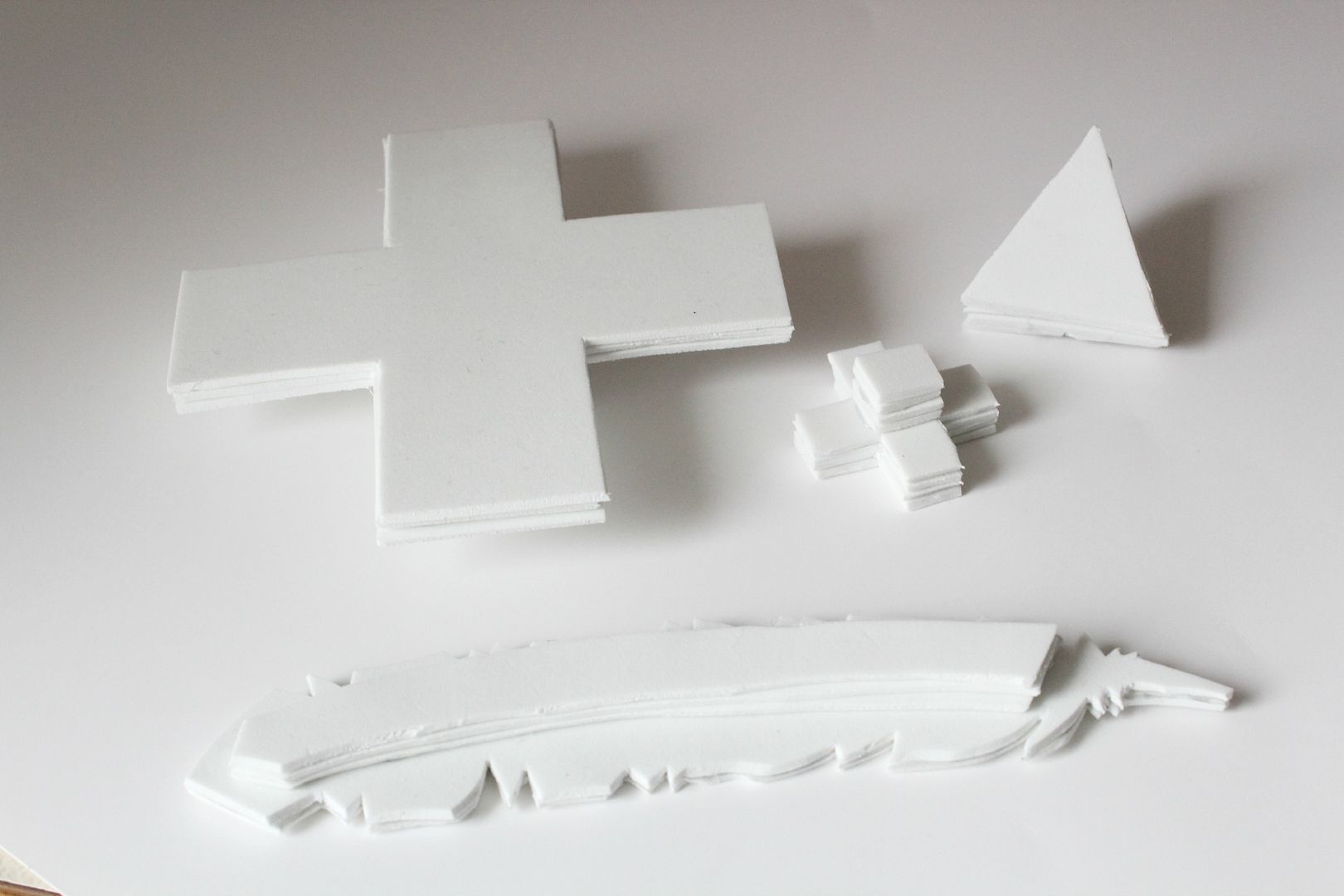 Lay your blanket out on freezer paper to protect your work surface.
Using your sponge and paint brushes, put a good thick layer of paint onto your foam stamp.
Place it straight down onto your blanket. Press all over it to be sure the fabric is gathering all the paint.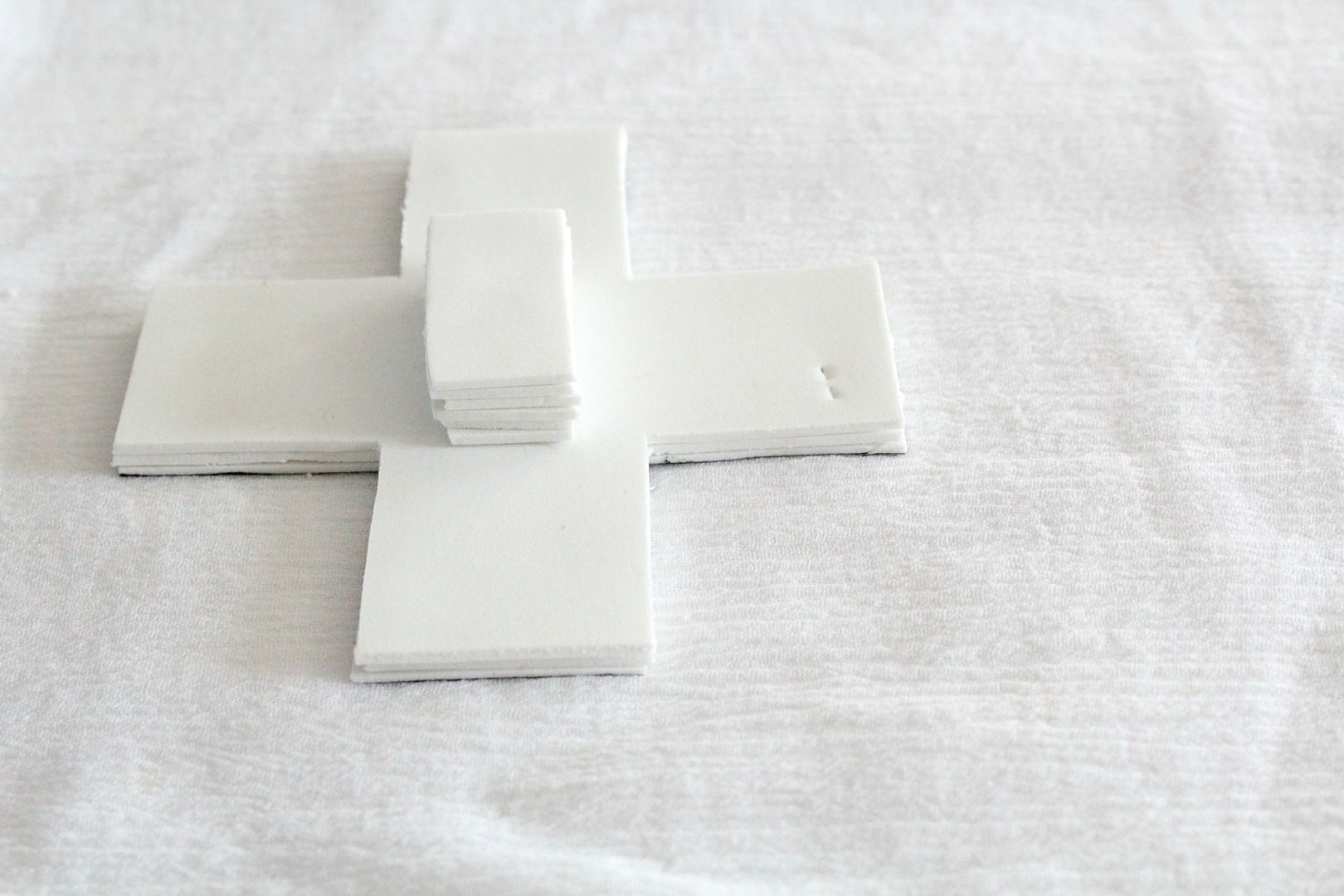 I used a paintbrush for a ruler to measure and mark where the center of my next stamp should be.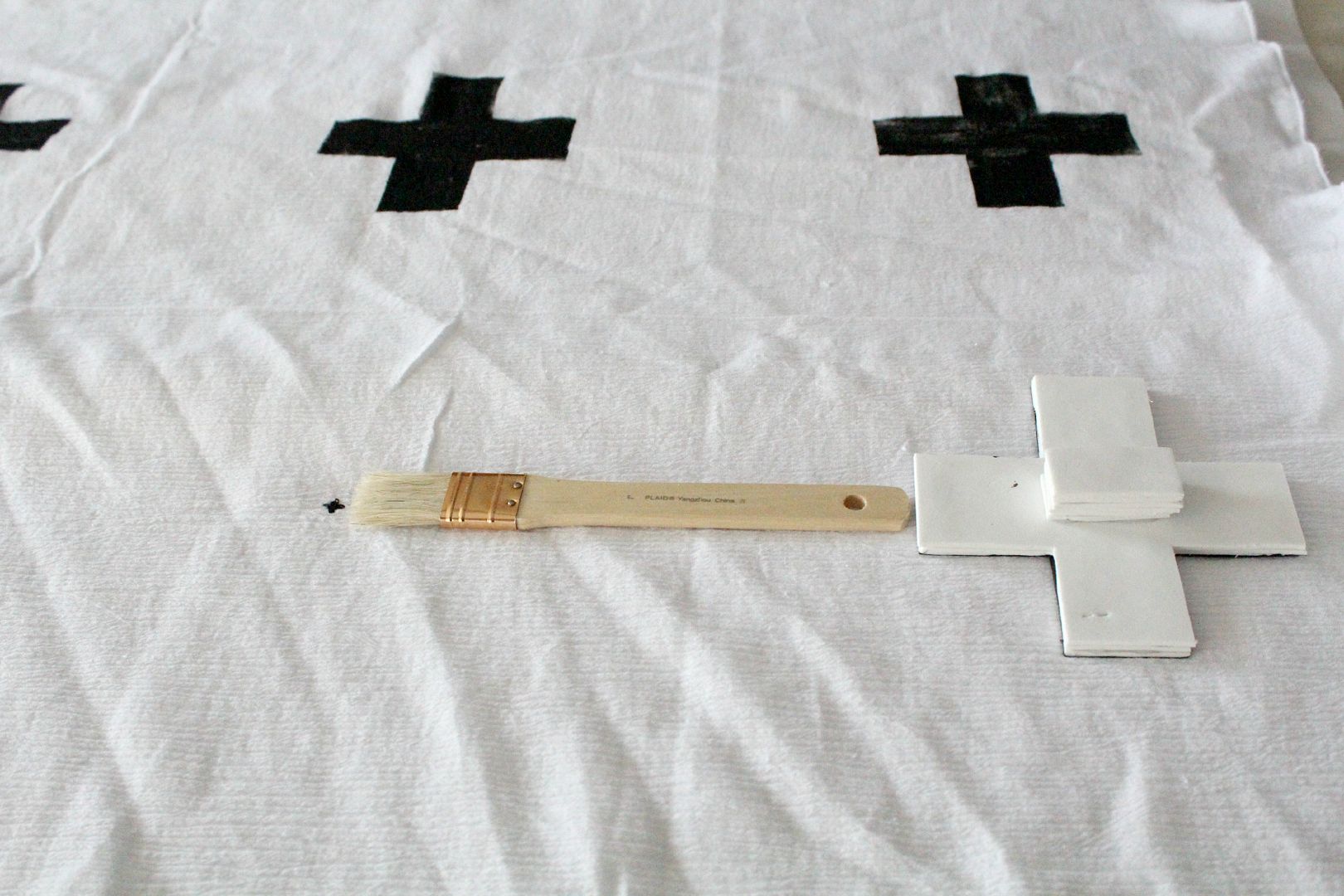 Once the paint has dried, repeat on the other side of blanket.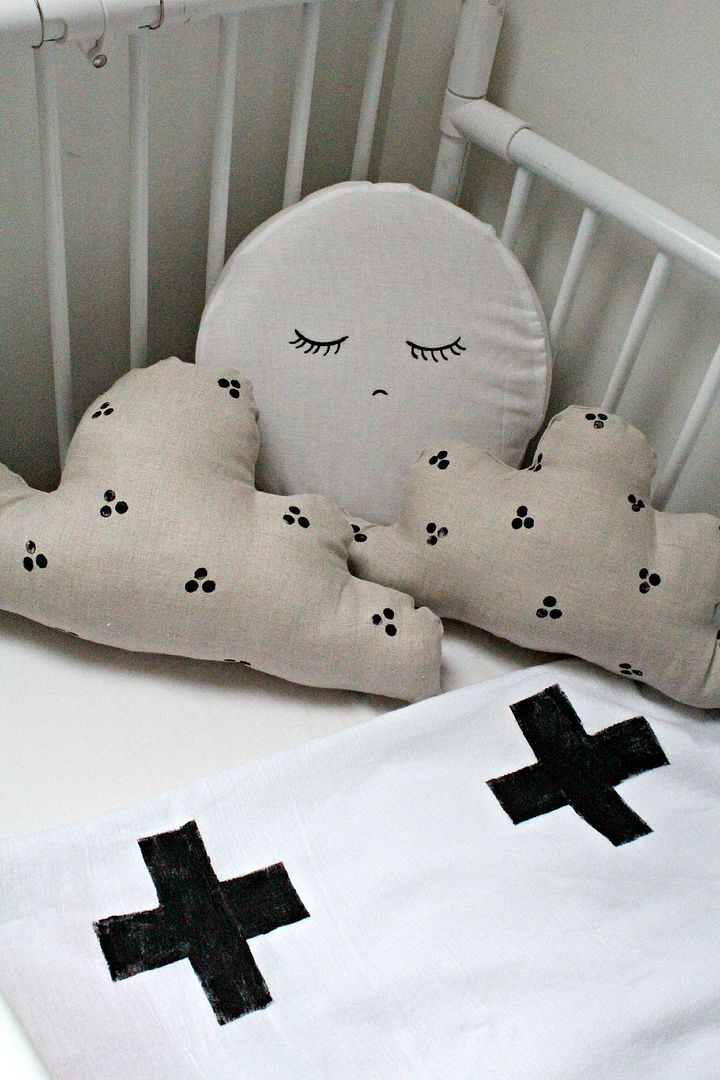 You could do all different shape stamps!