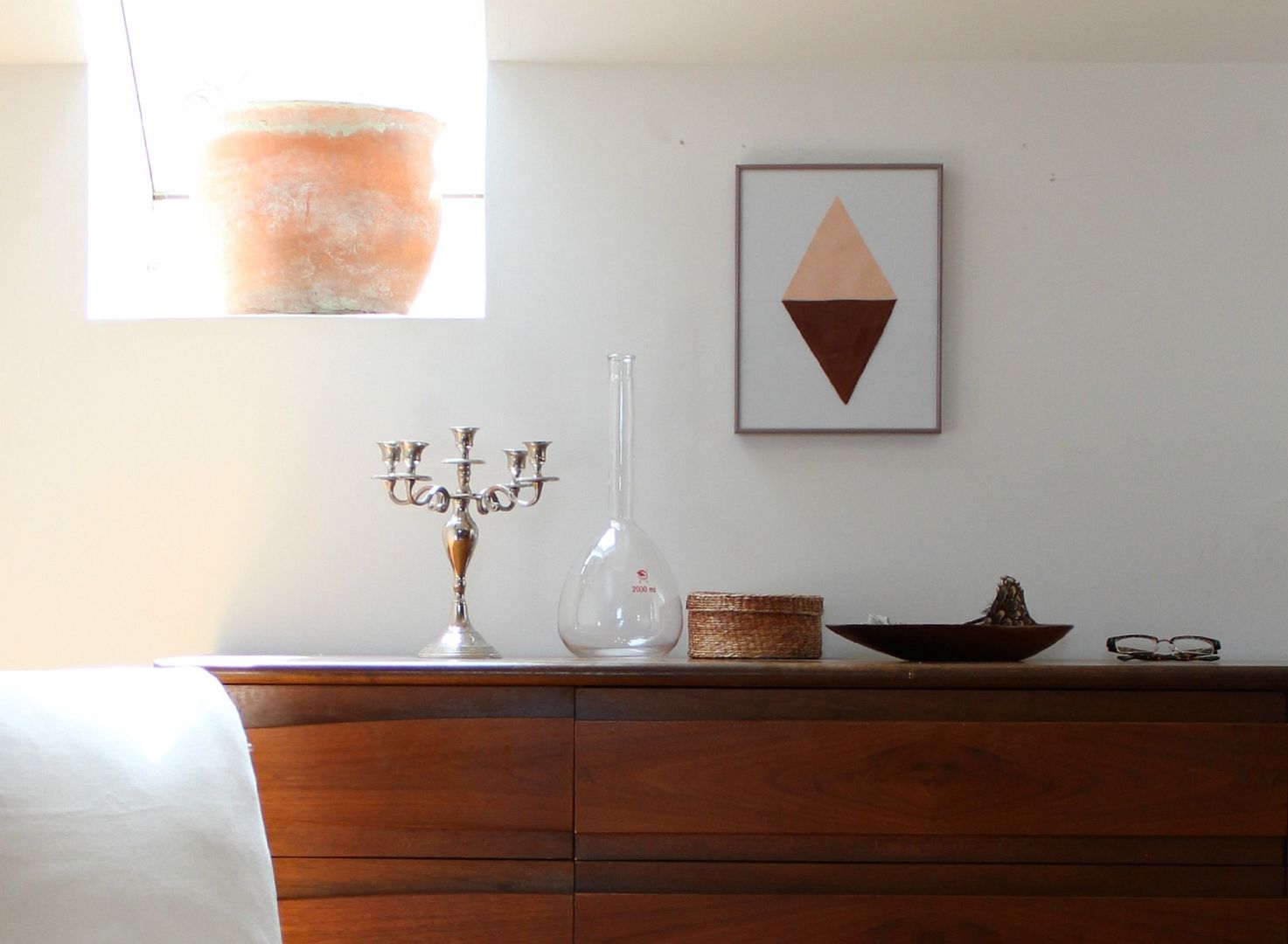 The wall above my dresser needed a little something.
So I dug around, found an old frame, and made some art for the space!
I love the texture it has!
A piece of card stock paper- painted(or just a colored piece)
Triangle Stencil(I made mine from card stock)
Blank White Card Stock Paper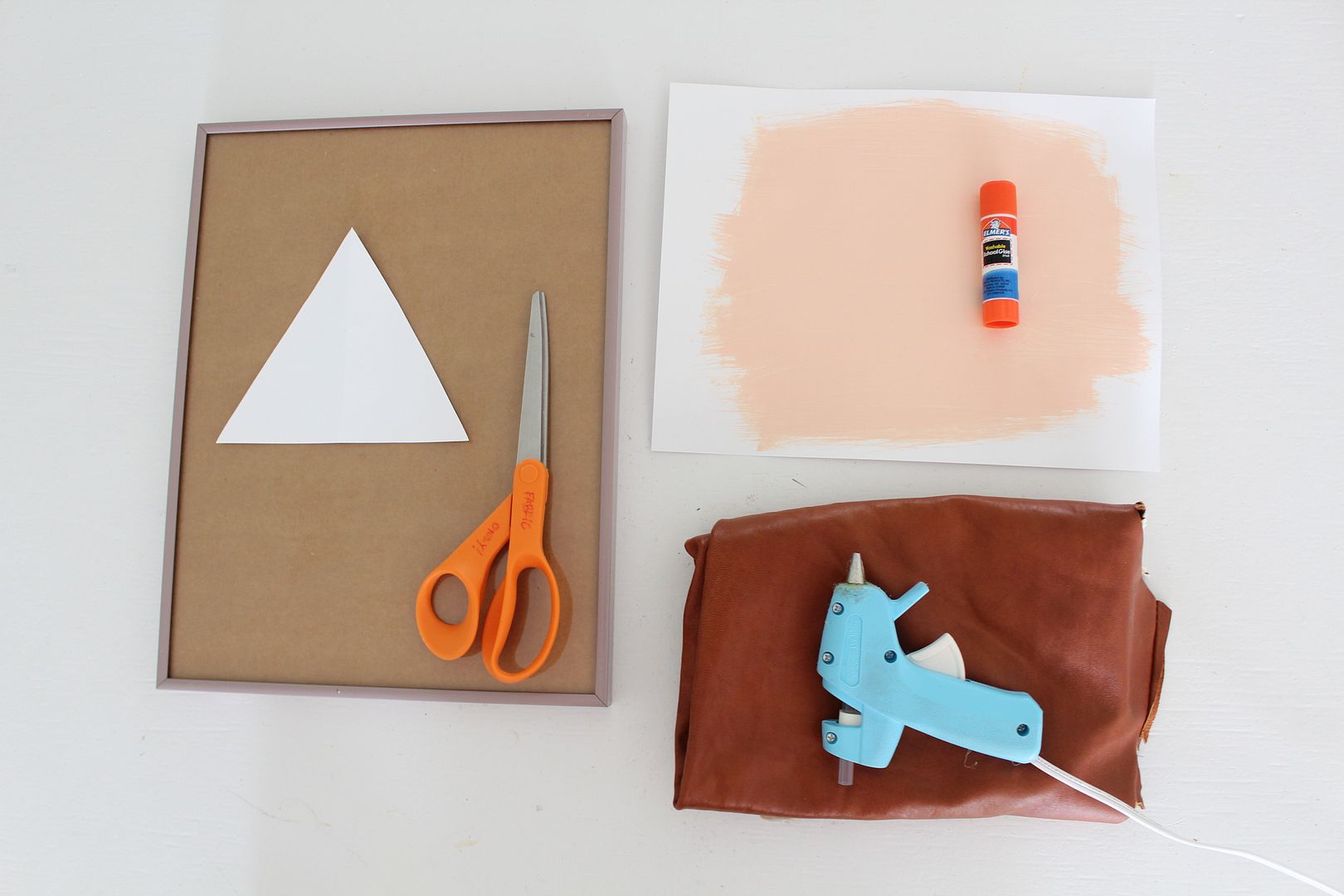 Use triangle stencil to trace and cut out triangle on painted paper
Use white card stock to cover back of frame- glue down with glue stick.
Glue leather and painted paper triangles onto card stock covered frame back.
Stick it in your frame and that's it!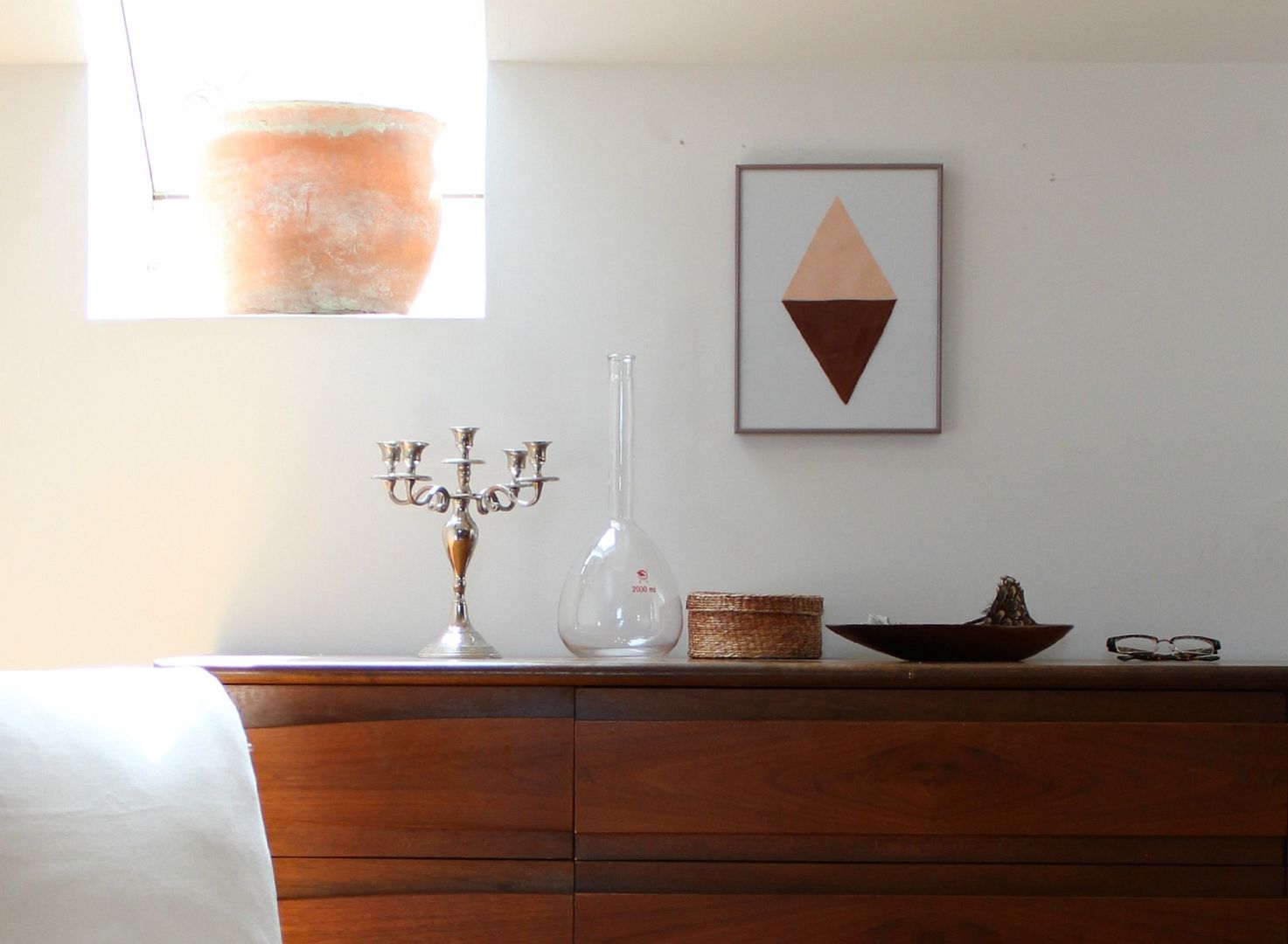 Such a fast project. Totally doable in one nap time! :)