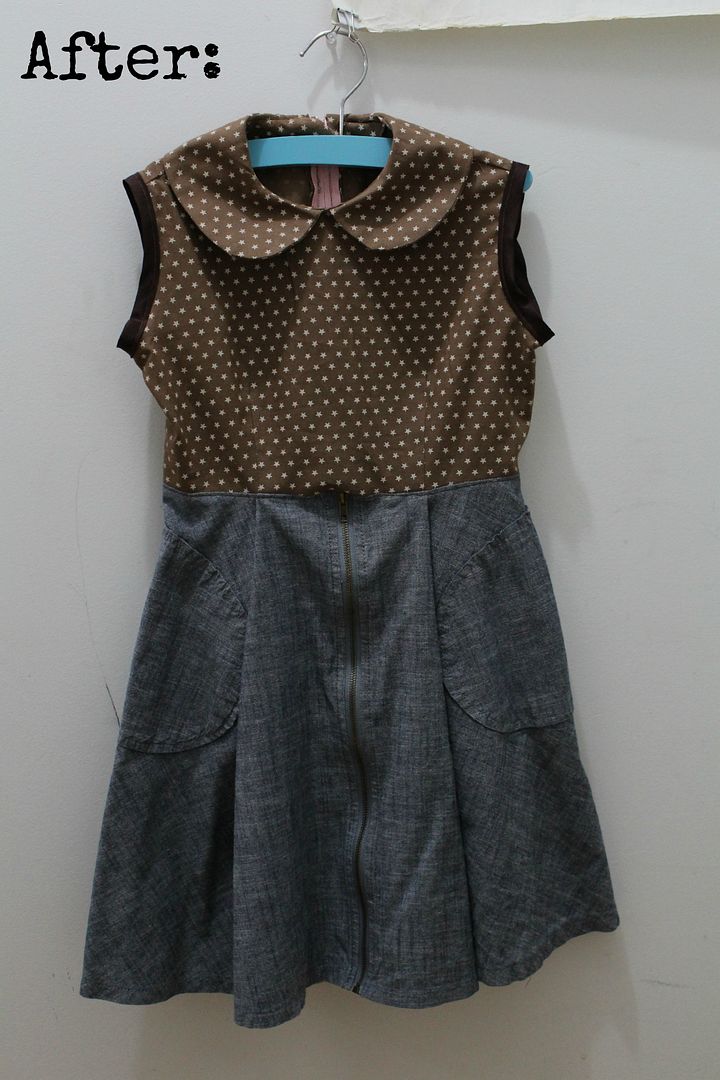 It started with this skirt. I liked it but for some reason I never wore it.
So I decided I'd rather have a dress for little Miss Liv to wear.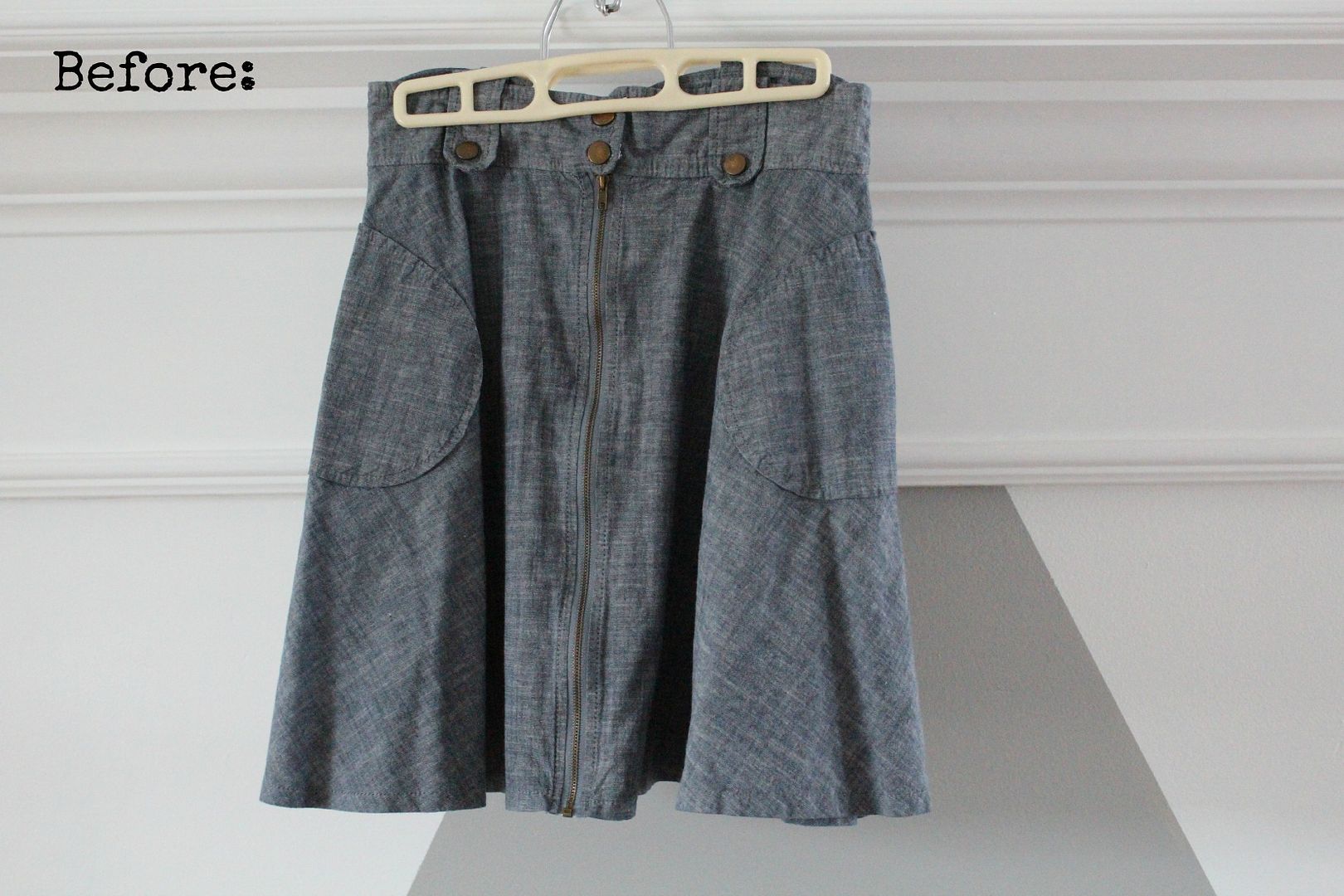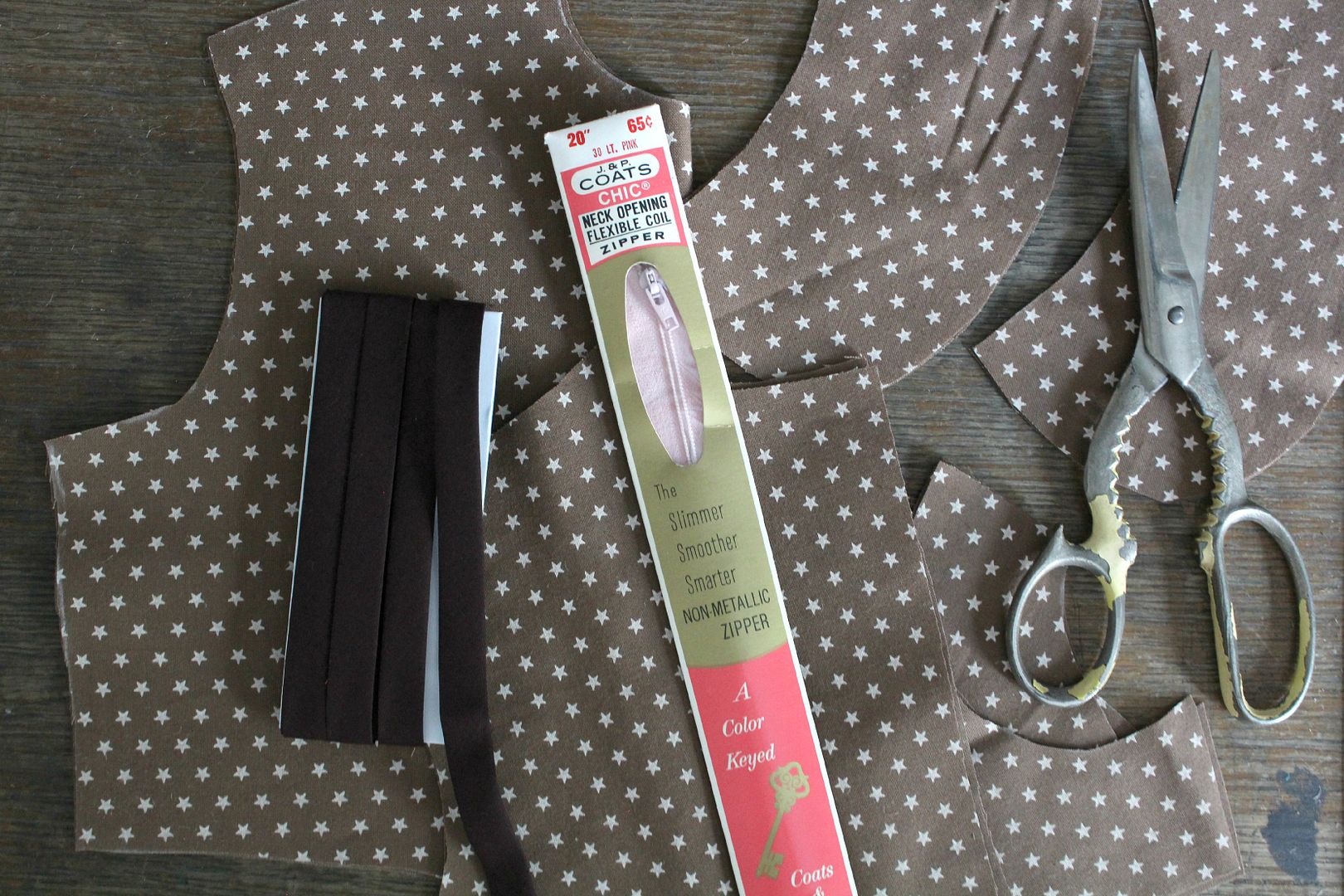 I assembled the bodice first, cut the waist off of the skirt, and then sewed the skirt onto the bodice.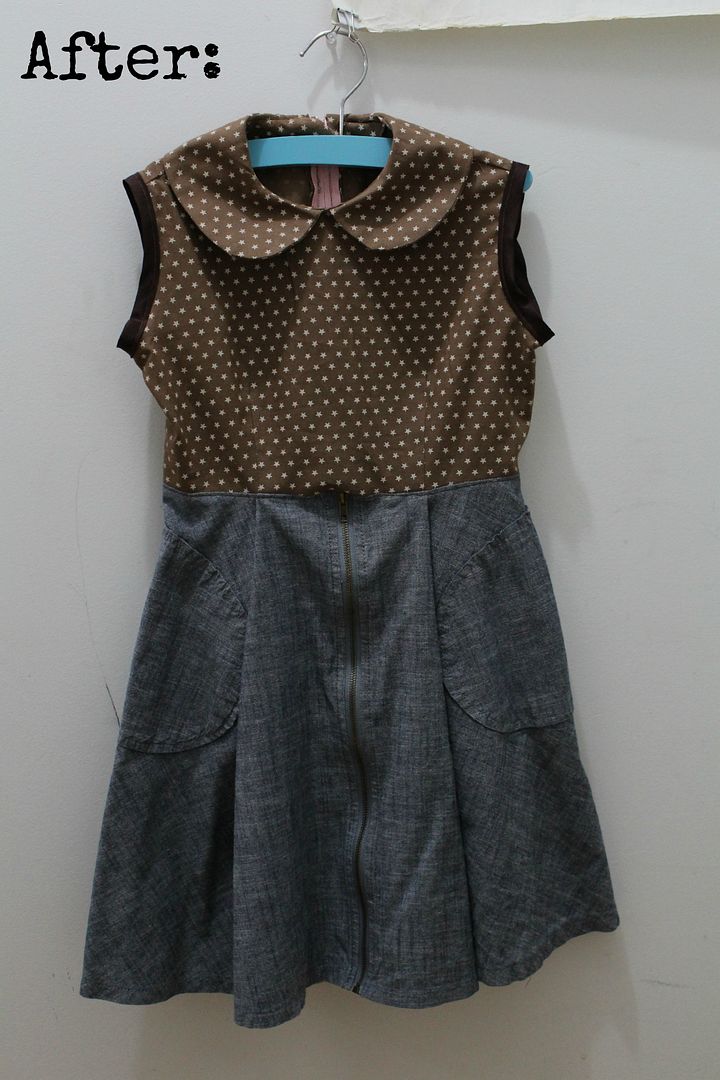 Little Miss Liv is pleased and is wearing it as I write this. :)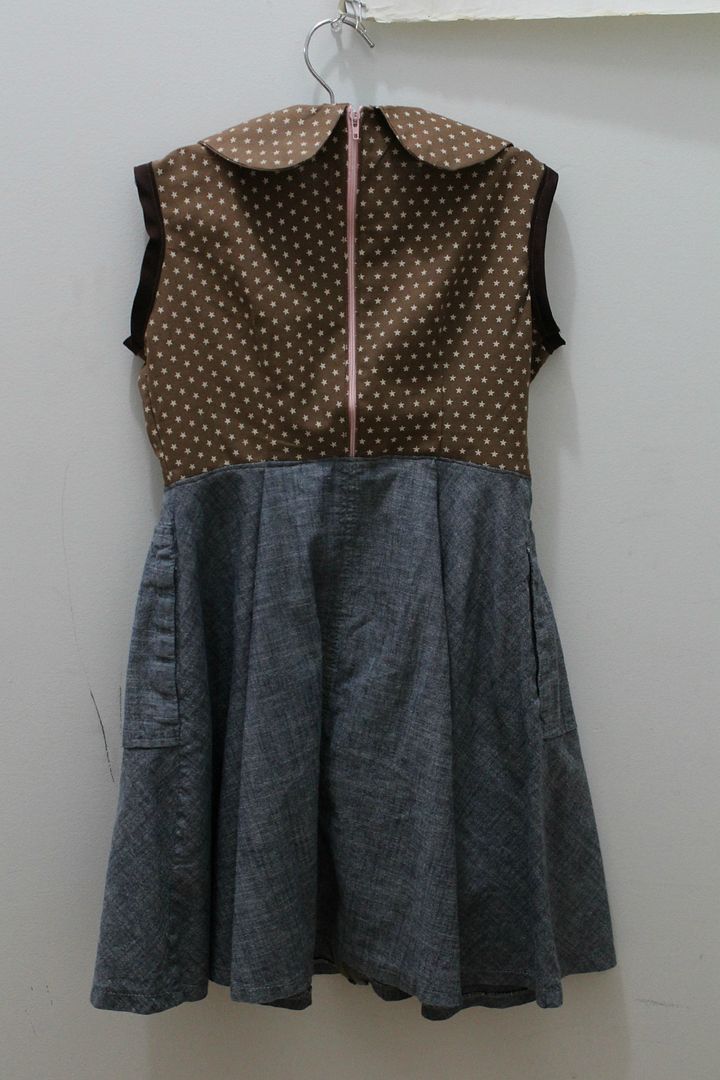 She was "making a dress" for her little sister while I made her dress.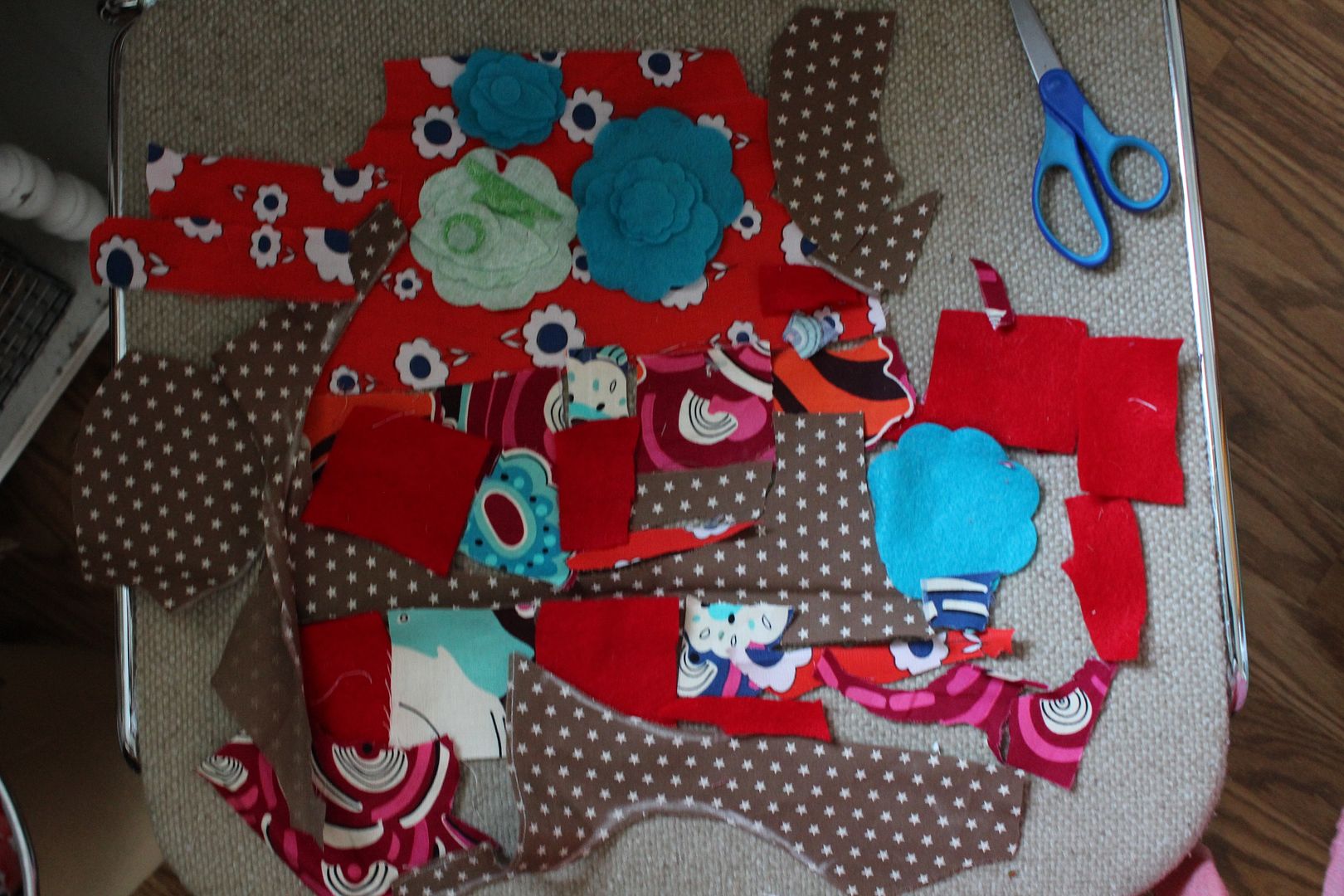 P.S. Thank you so much to my sweetest Mother In Law for sending me the cute star fabric!