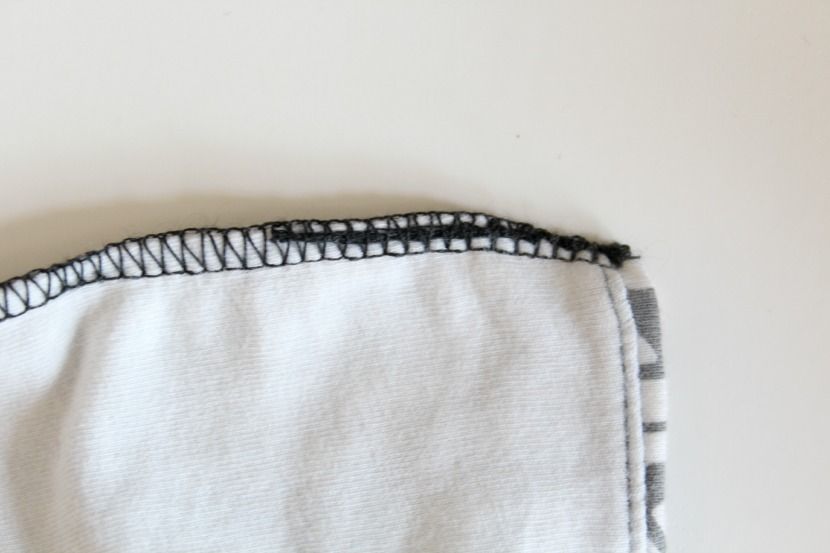 Here is a quick little tip for you on how to finish the end of
your serged seam to keep the threads from fraying.
When you get to the end of your seam, continue to pull the fabric, and serge an extra thread "tail".
Thread that "tail" through an extra large needle.
Push the needle back through the last couple inches of your seam- just under the stitches, and then back out.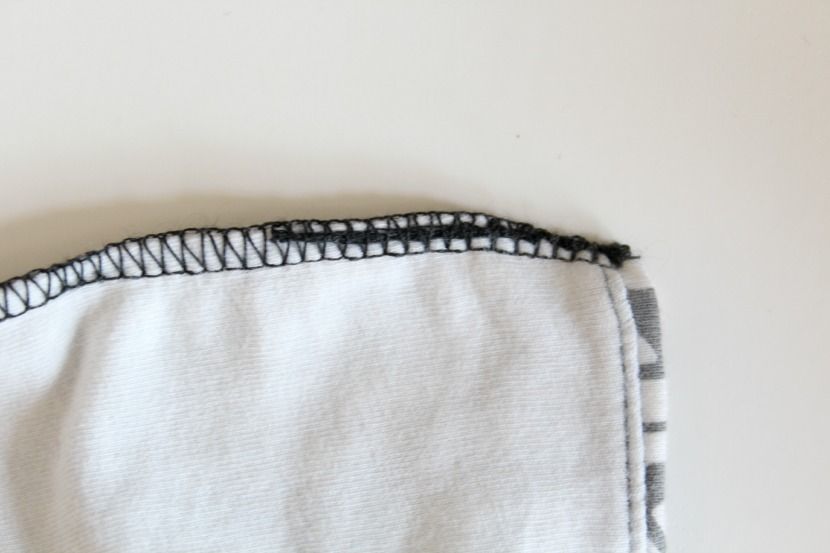 Trim excess thread and you're done!!
Now you don't have to worry about the ends of your serged seams fraying on you! :)