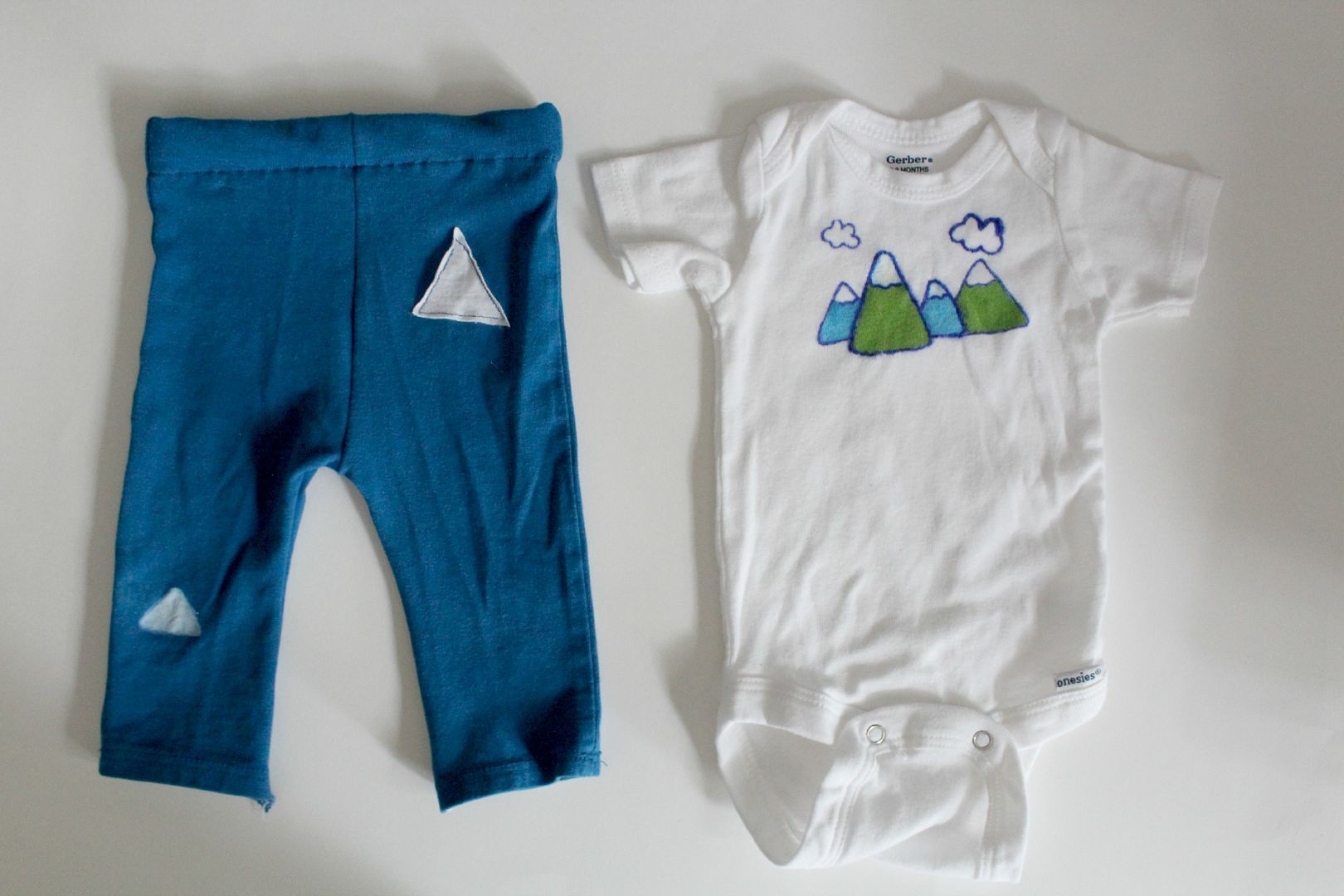 Here's a super easy, quick, and affordable baby gift DIY!
It seems like onesie and pants outfits are my go-to baby gift!
For this project, I used...
An old T Shirt of mine. A scrap of white knit.
A Onesie. A Sharpie. A few Fabric Markers.
A Small length of Elastic. A piece of Wax Paper.
And a Pair of little Pants (for a pattern).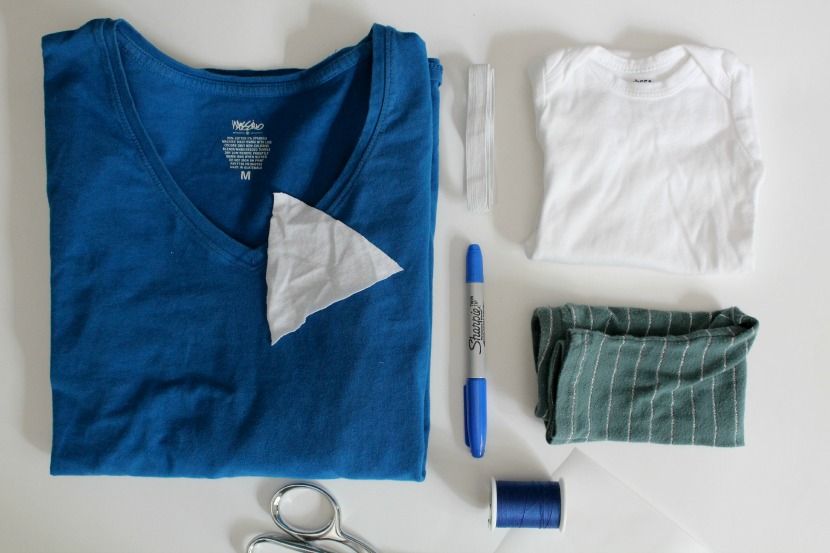 I made the pants using my old T shirt. I followed the same steps as I did
here,
only I used the sleeve hem as the bottom hem, instead of a ruffle.
Before sewing the pants together, I sewed on a triangle scrap of knit,
and drew a lil white triangle on the leg.
For the shirt, I used a Sharpie and some fabric markers to draw on some mountains and clouds.
Be sure to put a piece of cardboard or wax paper inside of the shirt
so that the ink doesn't bleed through to the back of the shirt.
And that's all folks! Super easy.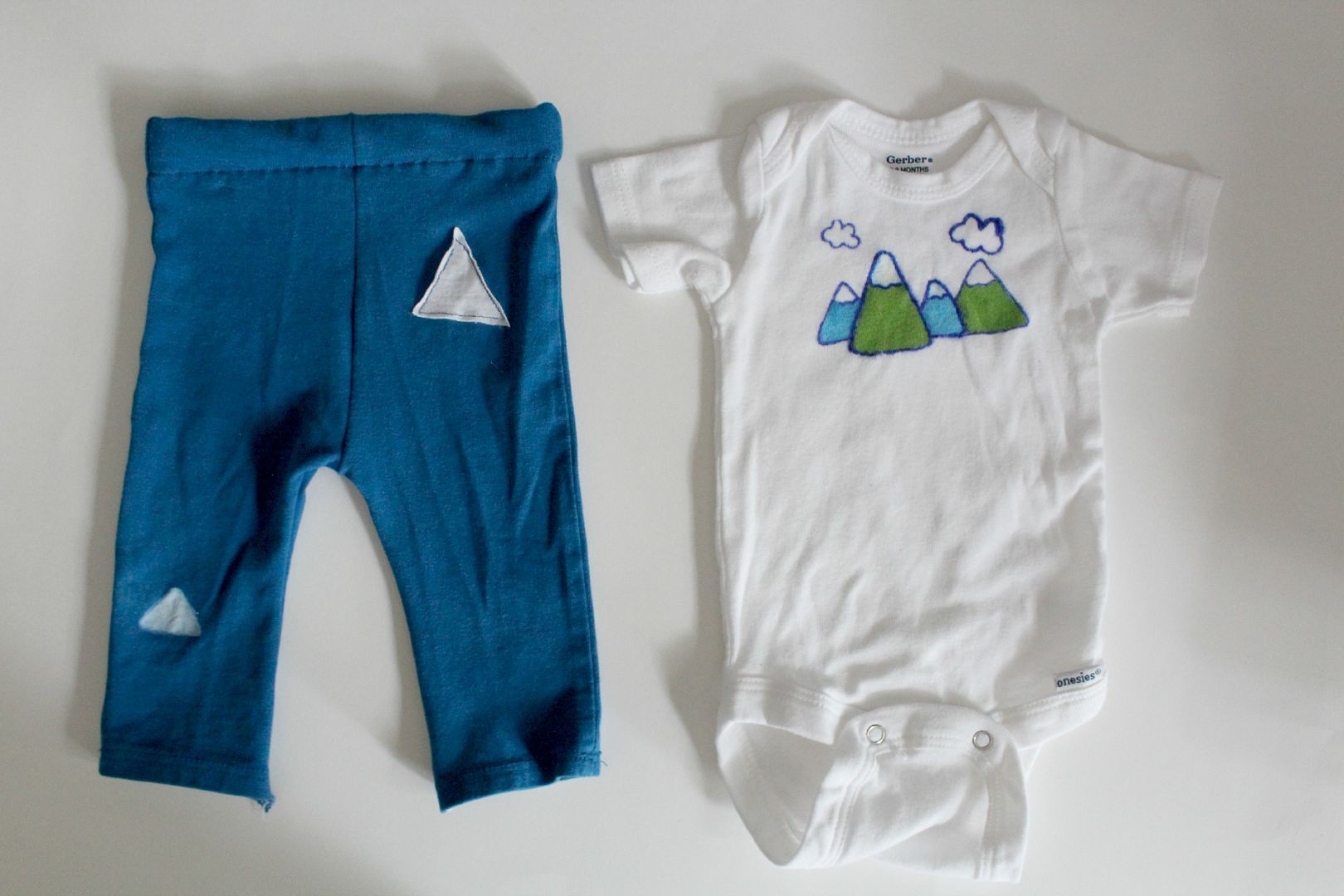 I also made a pacifier clip (forgot to photo).
Have a good weekend my friends! :)