Yep. I made another shirt and pants baby outfit!
This one is definitely a favorite of mine! :)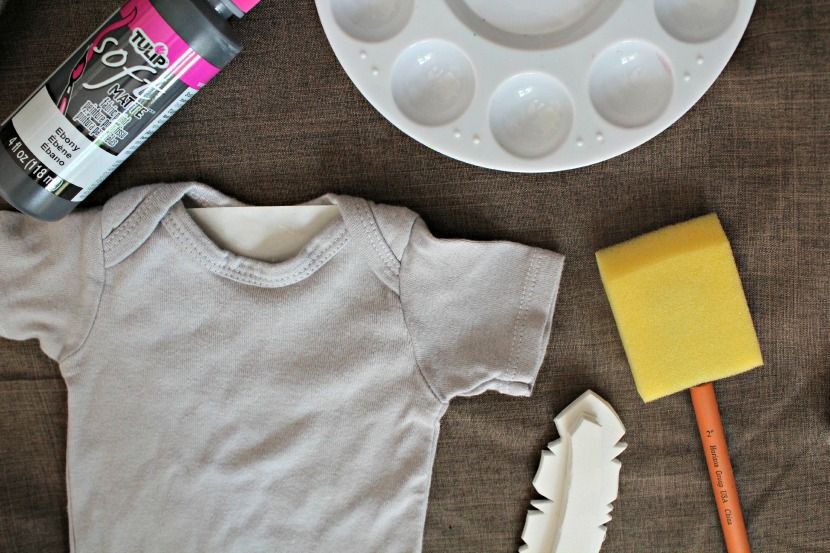 First, I dyed a onesie using a little black Rit Dye.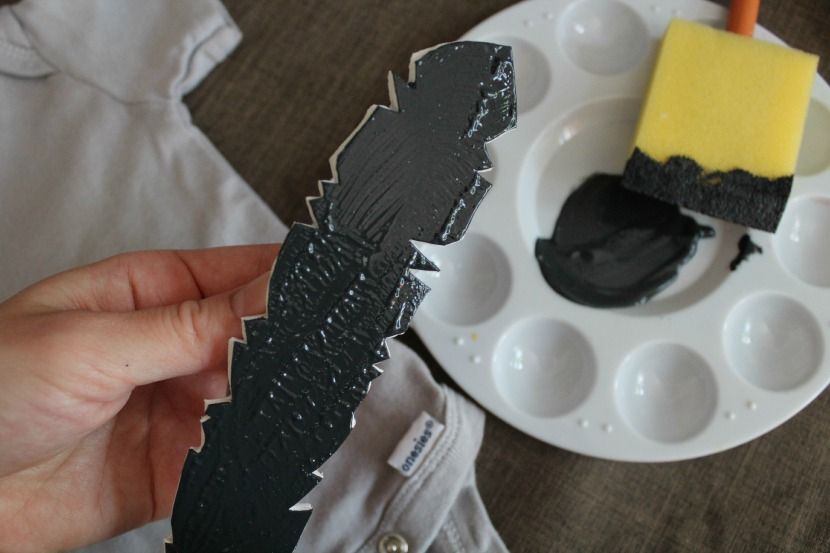 I'm sure loving feathers lately!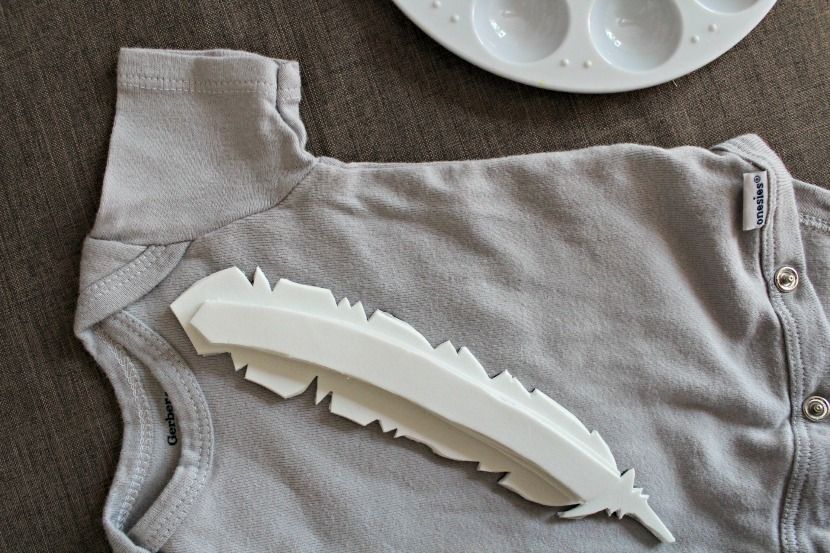 (Don't forget to put something thick between the shirt layers!
I used a few layers of wax paper this time.)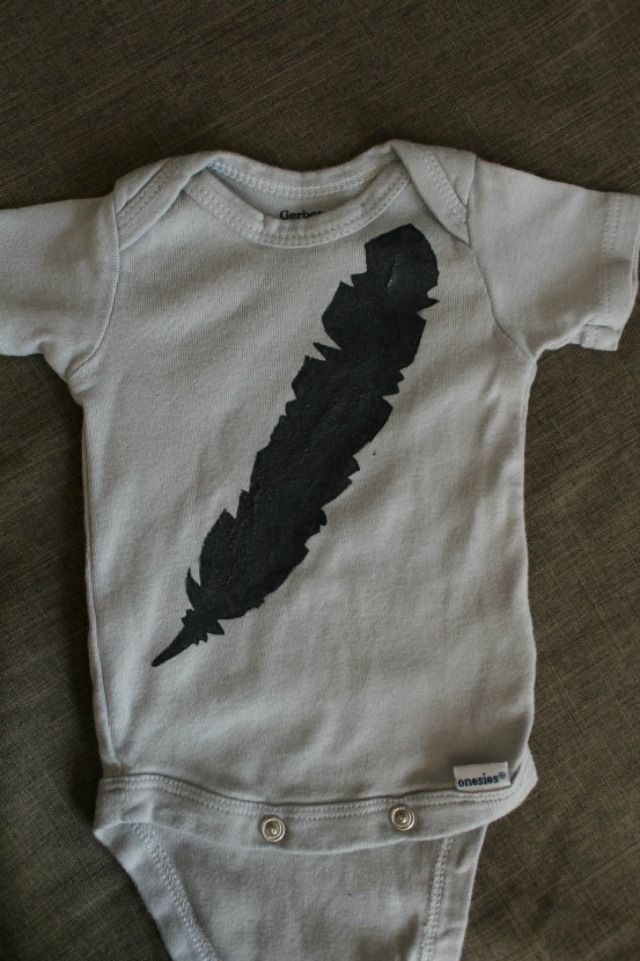 For the pants, I used a tee shirt that was getting bored sitting in my closet...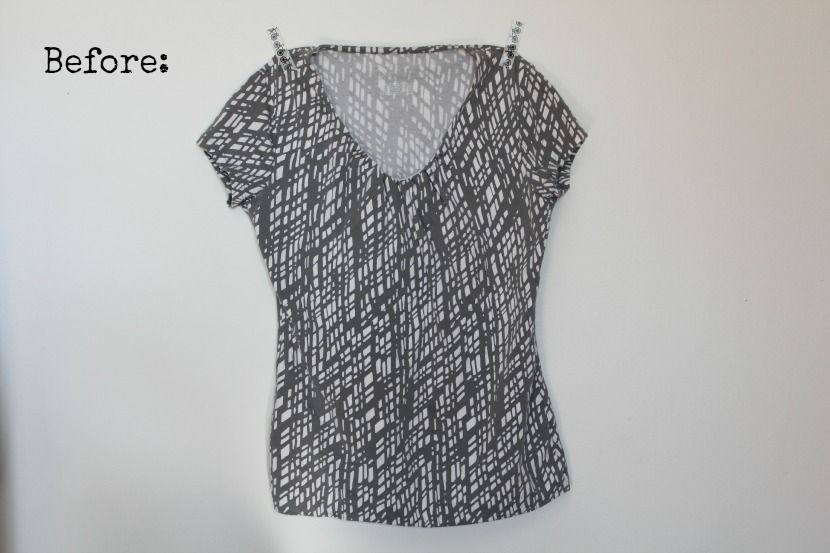 I made the pants using this tutorial. I used the shirt hem for the bottom hem- big time saver!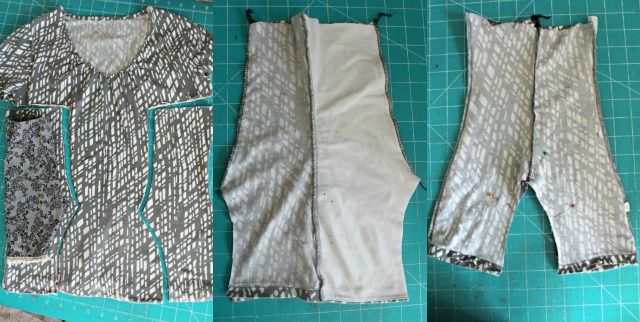 There was enough fabric left in the middle of the shirt to make a matching hat. Yay!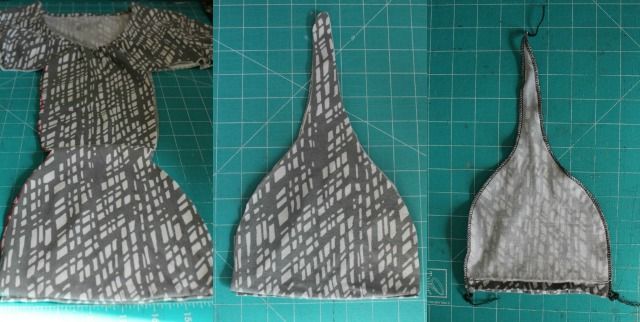 I just traced a baby had I had, adding an extra "peak" at the top...
then I used a pencil eraser to turn it outside out...
and then tied it in a knot.
I also made a matching pacifier clip, but didn't do a tutorial on that.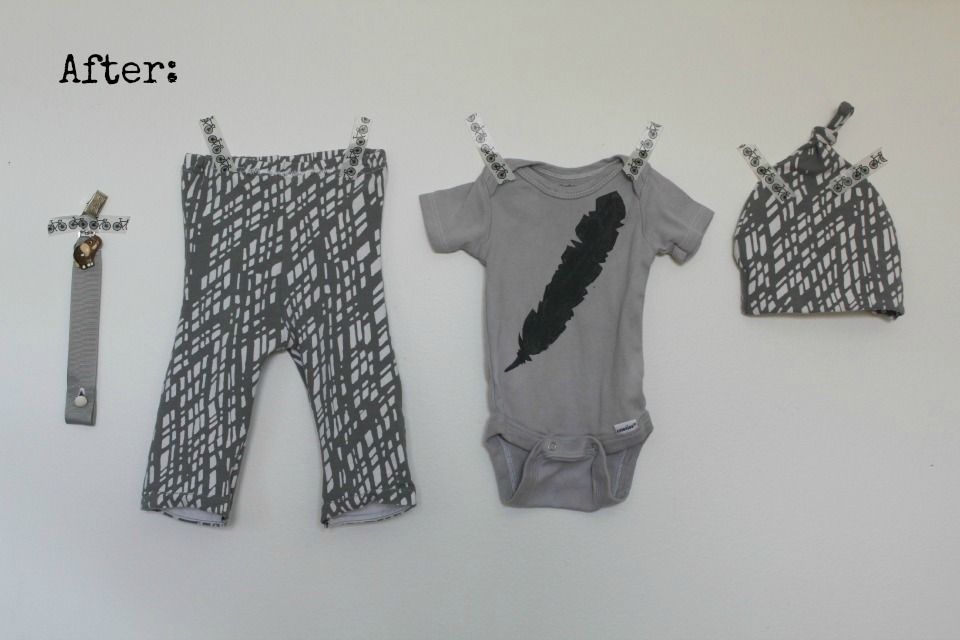 Other similar upcycled baby outfits I have made can
Thanks for stopping by. :)