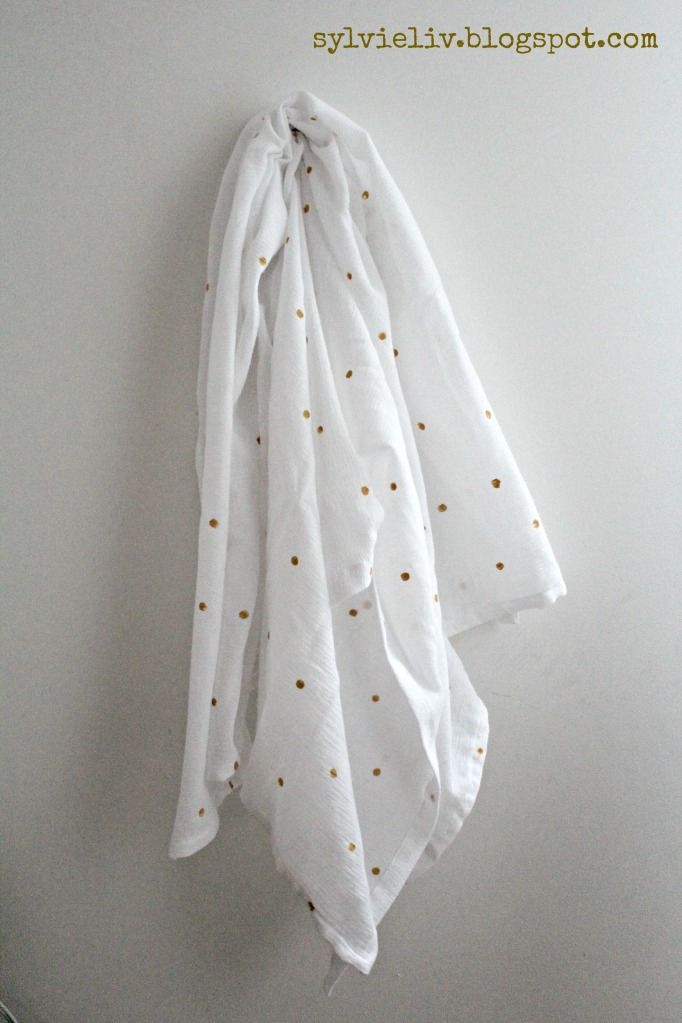 The perfect swaddling baby blanket is soft, thin, breathable, big, and has just the right amount of stretch. It is nice to have lots of them, especially for a baby who spits up or has diaper blowouts often!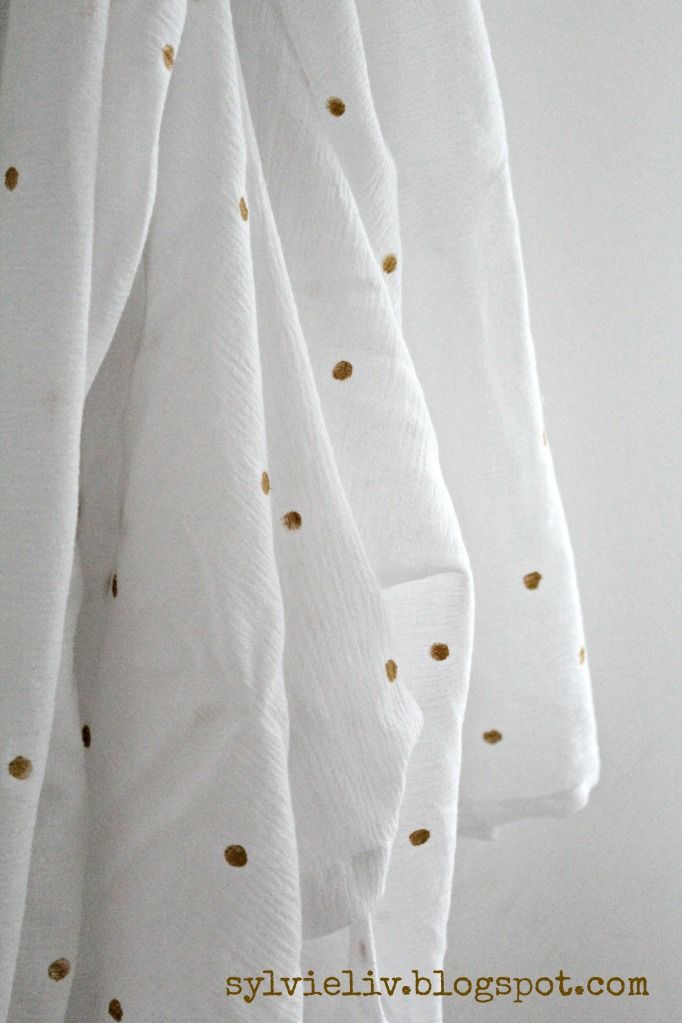 It is super easy to make them yourself, and far cheaper than buying them!
1.25 yards Cotton Gauze Fabric (I got mine from Joann's)
Sewing Machine and Coordinating Thread
Pencil w/ New Eraser or Birthday Candle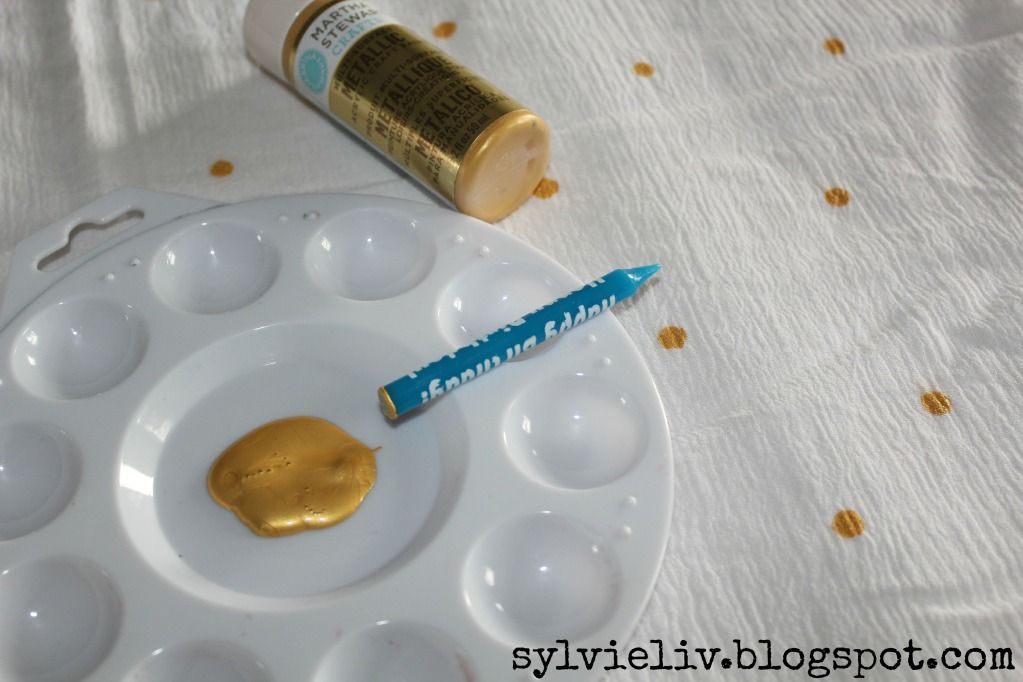 To make a dot pattern, simply lay your fabric out (I laid mine on a layer of paper to protect my table), dip your eraser or candle straight down into the paint, and then stamp it down onto the fabric. Repeat until desired amount of dots are complete!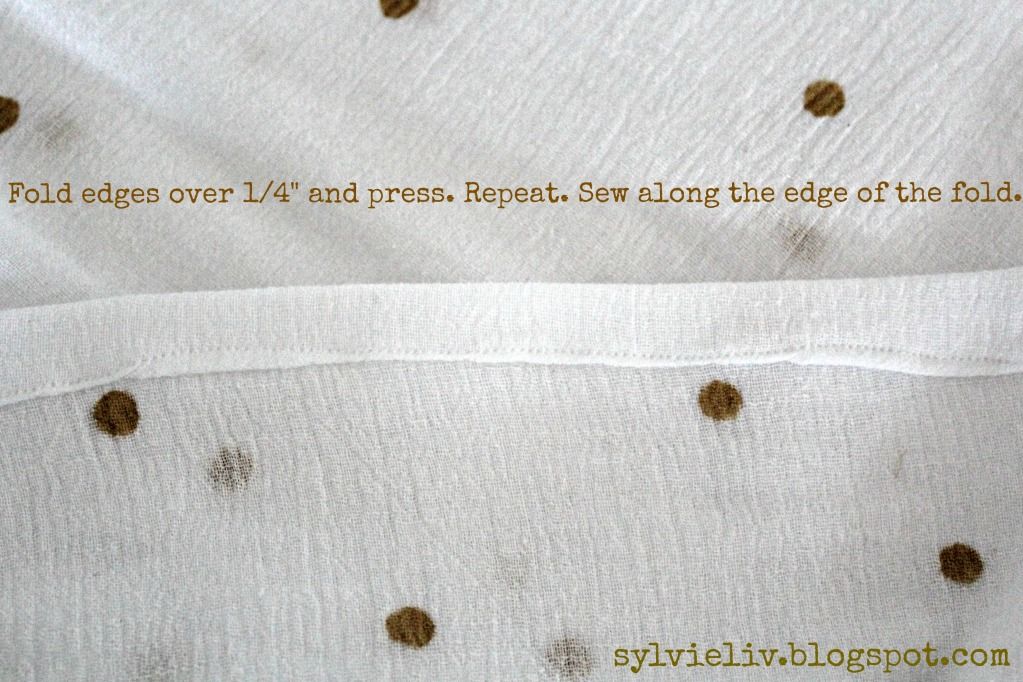 Once the paint is dry, press the edges of the blanket down about 1/4" with your iron. Fold them over again, and press again. Using a straight stitch, sew along the edge of the fold to keep it in place.