Washi tape is a type of tape made from Japanese washi paper.
It really has been big in the crafting world lately. There are so many things that you can do with it, and there are so many varieties of it!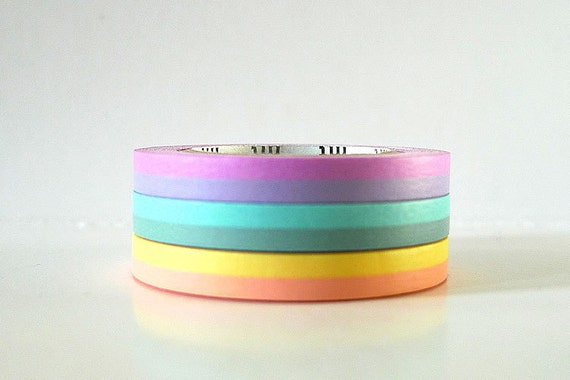 I recently ordered a couple rolls from Inkkit including this salmon roll:
This is the first project that I tried out with it and I love them!!
They were super easy and fun!
Want to make some of your own?
Here is how to make them...
First, rip off a piece of tape 2-3 inches long. Place a toothpick in the center,
fold the tape around the toothpick,
and trim an arrow shape off of the ends of the tape using scissors.
That's it! Repeat, repeat, repeat...
Play with different colors and sizes of tapes to make different flags!
Aren't they a super easy, simple, and cute addition to a cupcake!?