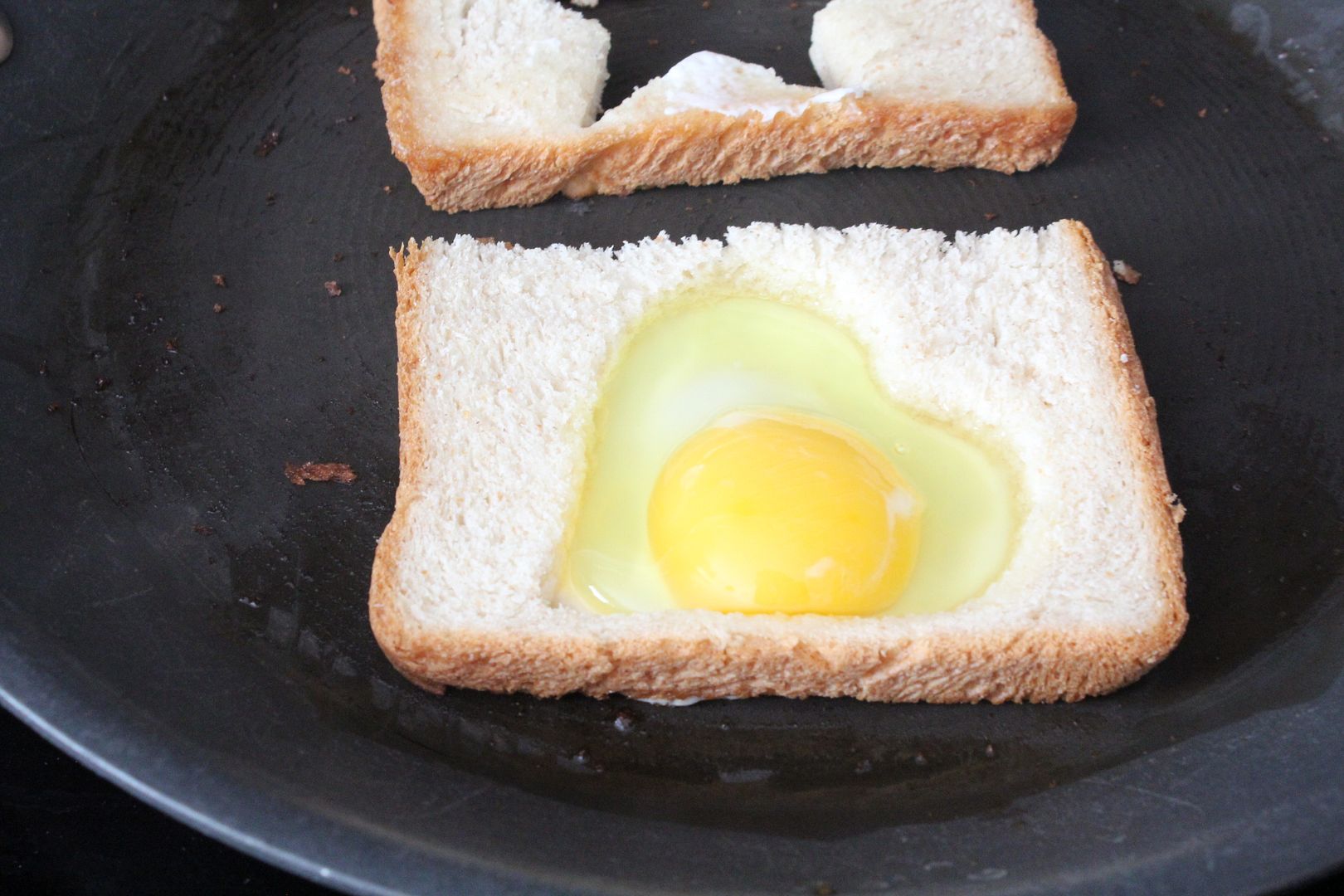 I'm serious. Every one of them at their FRIED egg. All gone. Happy plates.
All we had to do was make some heart and star shaped Toad-In-The-Hole!
I don't know why its called that, so you better not ask.
There is no toad involved, but there is a hole...
A cookie cutter hole in a piece of bread.
Plop the bread in the pan.
Crack the egg (the Toad I guess) into the hole.
Cook to your own liking- however you like your toad, that's fine.
It was too good an accomplishment not to share w ya'll!
I love when my kids happily eat something different!