There are so many bushes and plants blooming right now.
I couldn't resist but to make a little crown out of some!
I grabbed some scissors and picked a pretty bush to attack.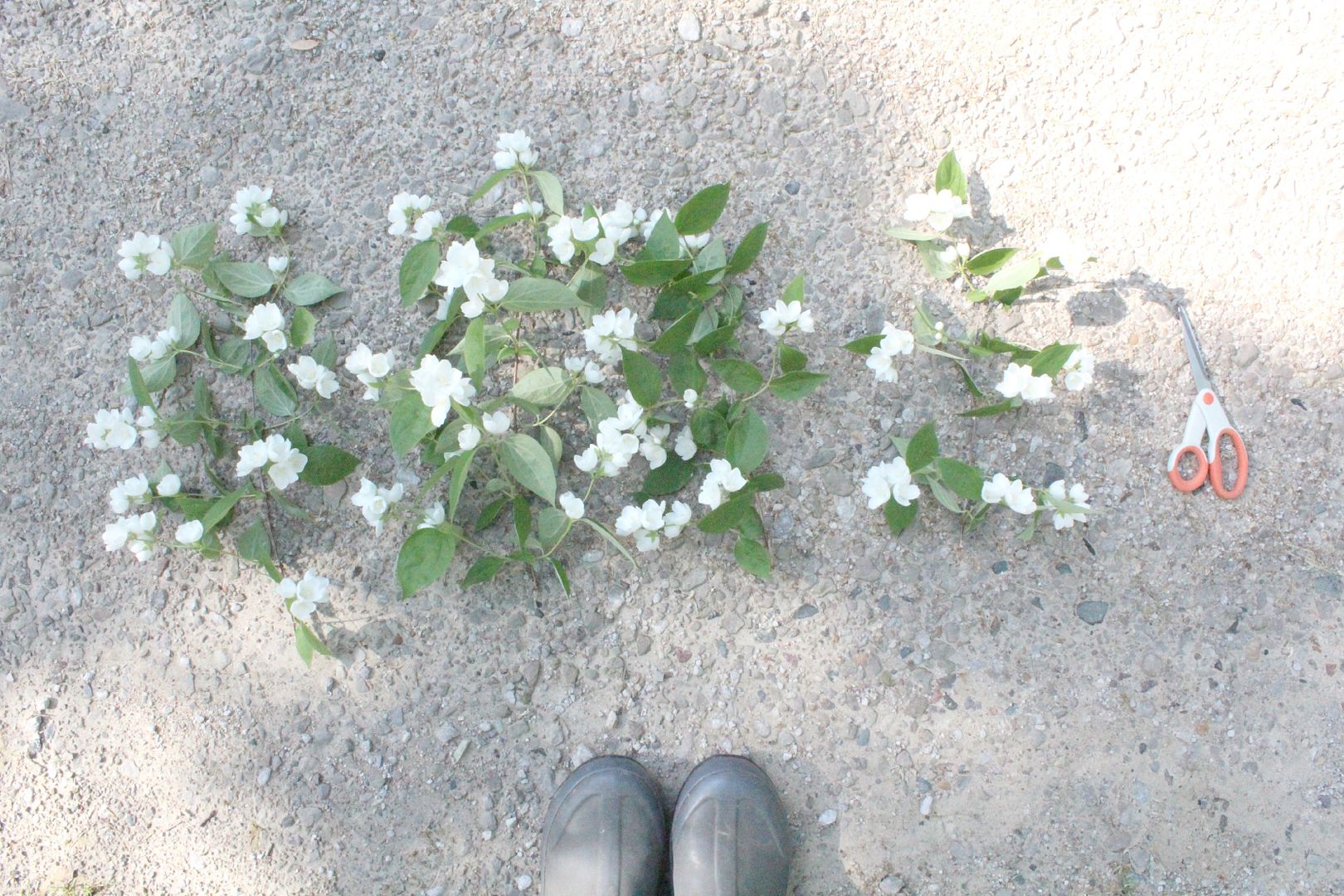 Snip off a few thin branches and use twist ties to attach them into one long branch.
Once you have desired length, twist tie the ends together.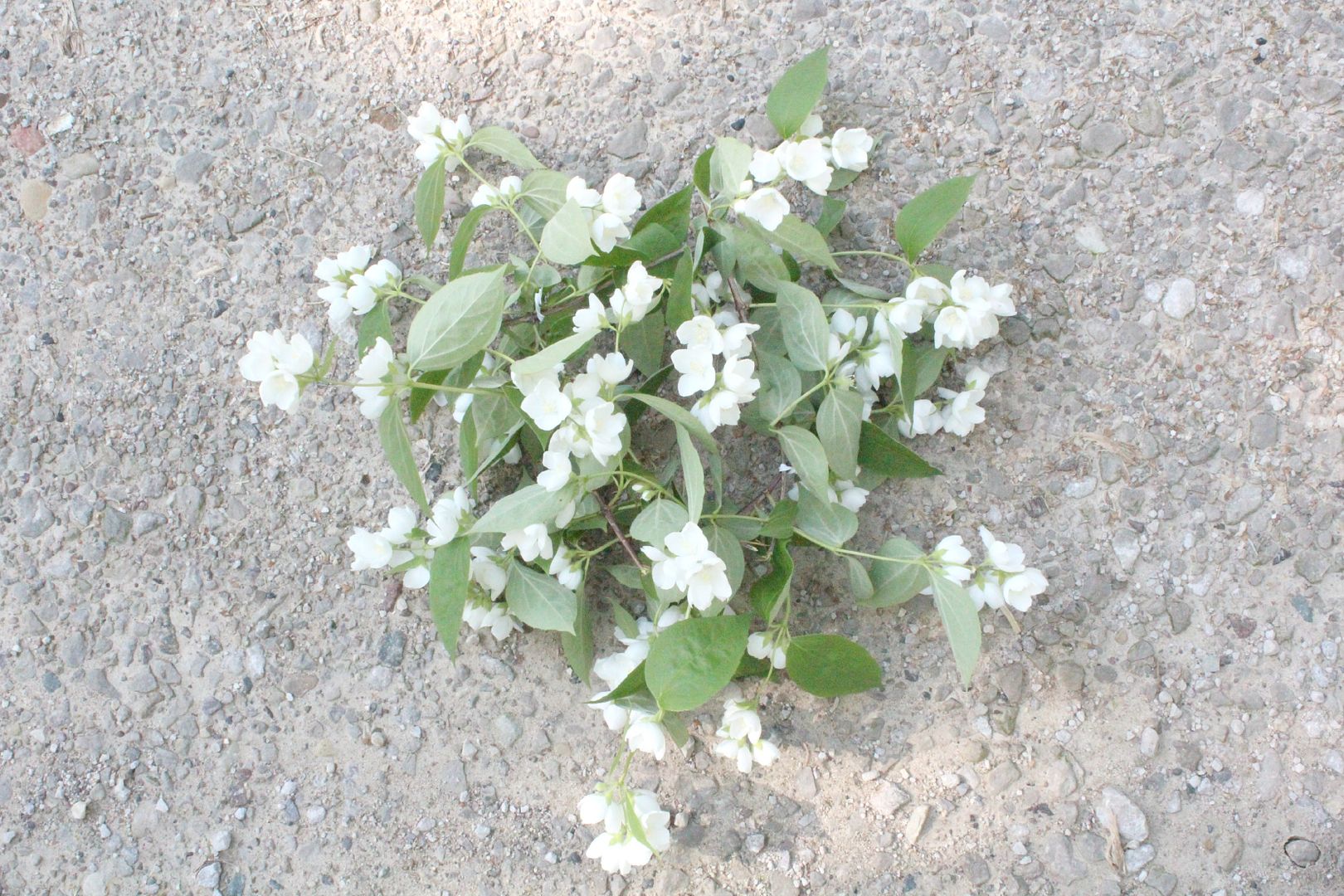 Then tuck the flowers in, and wind them around the branches,
to make the crown more compact. Use more twist ties if you need!
Now approach your victim princess,
let her check out her crown before putting it on her,
and then quick snap a few pics before she ditches it! :)
She will provide my family with fresh milk some day we hope.