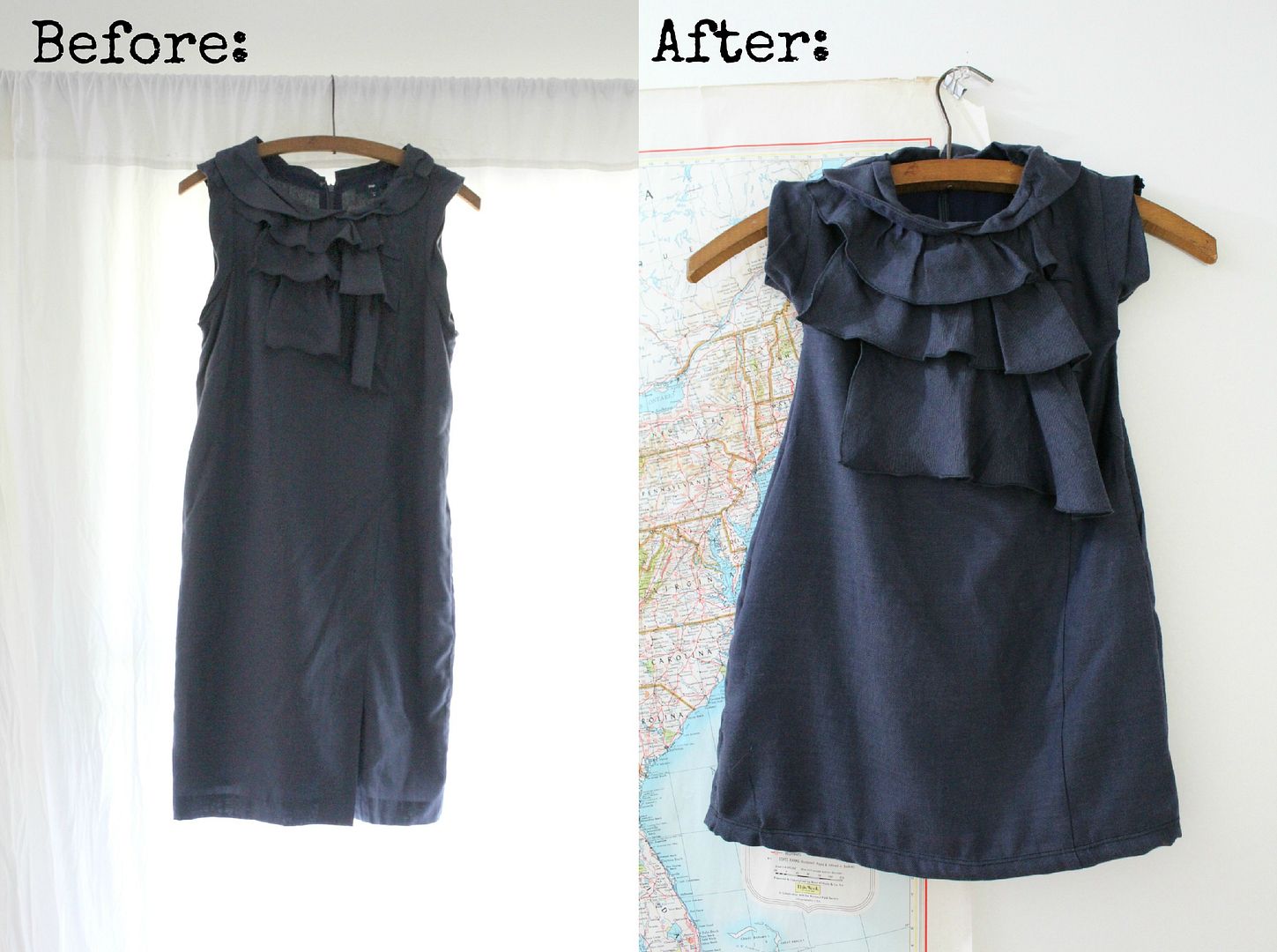 I picked up this dress at a garage sale for myself, but it didn't fit right.
So I spent about 1/2 hour revamping it, and now it fits my sweet lil Liv!
Waaaaaay cuter on her than it was on me! I am pleased!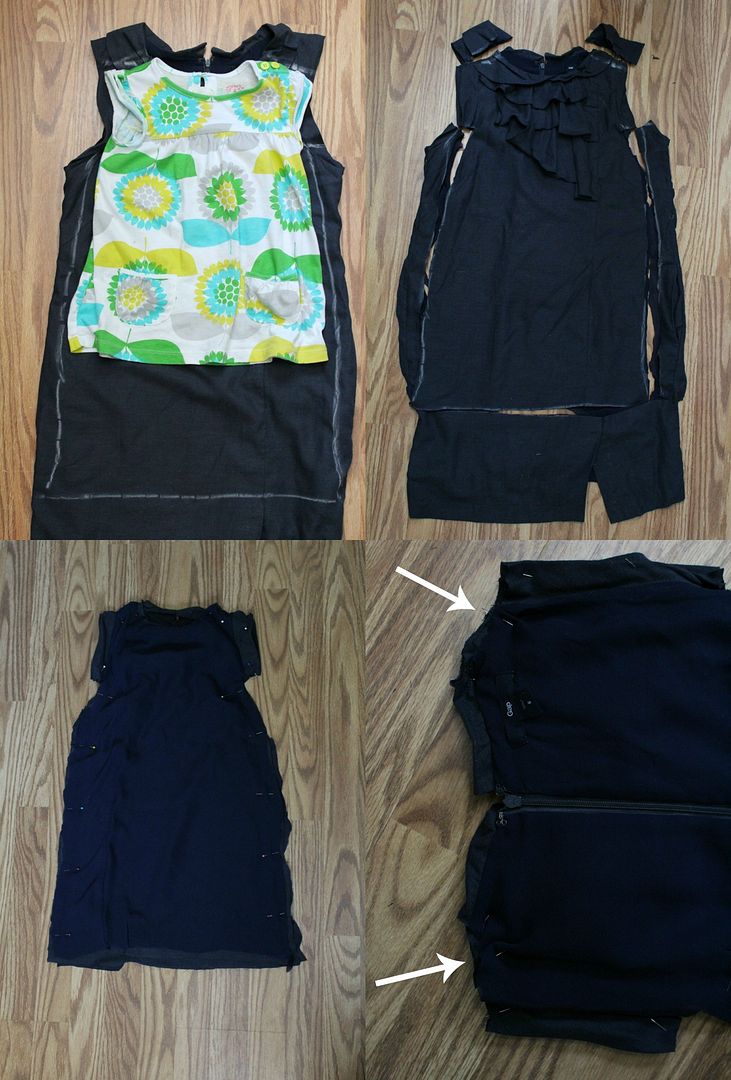 ...trace a dress of hers onto it with chalk, extending the length, and leaving room for seam allowance.
Cut it out along the lines.
Turn it right sides facing and pin shoulders, arm pits, and sides.
I made a couple pleats on the back side to keep the shoulders lined up.
Re-enforce seams w stronger stitch.
Fold up the bottom hem, iron. Fold again, iron, and sew into place using my double needle.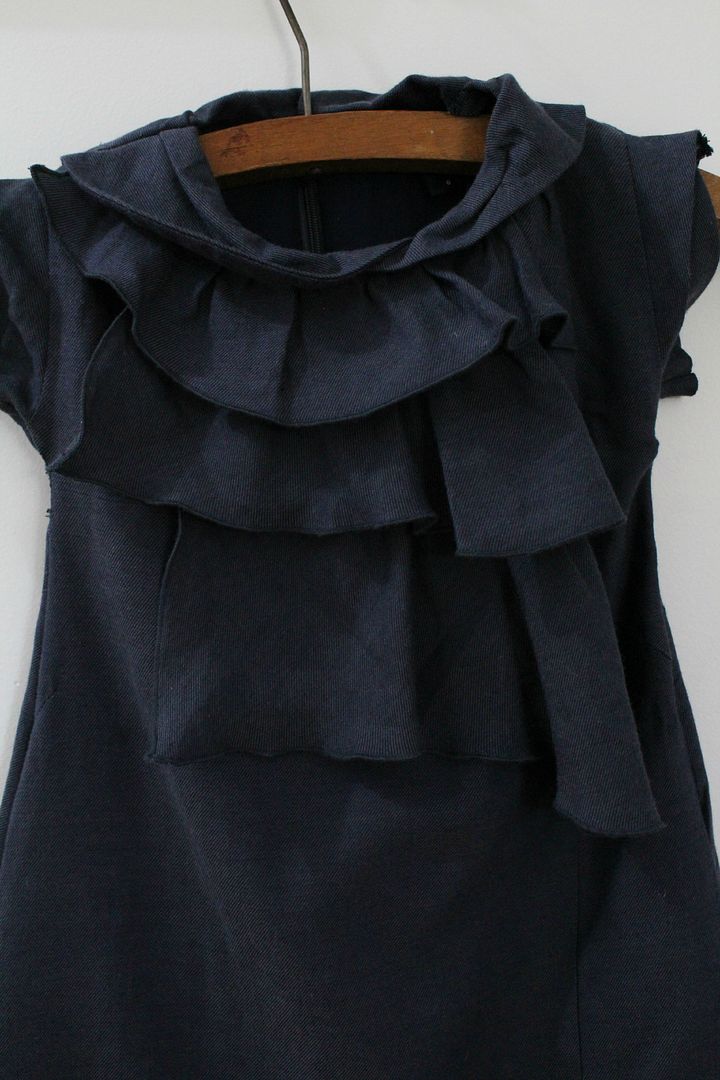 And that's it and that's all!
I'm trying to stop myself from cutting up more dresses from my closet-that fit me fine! :)