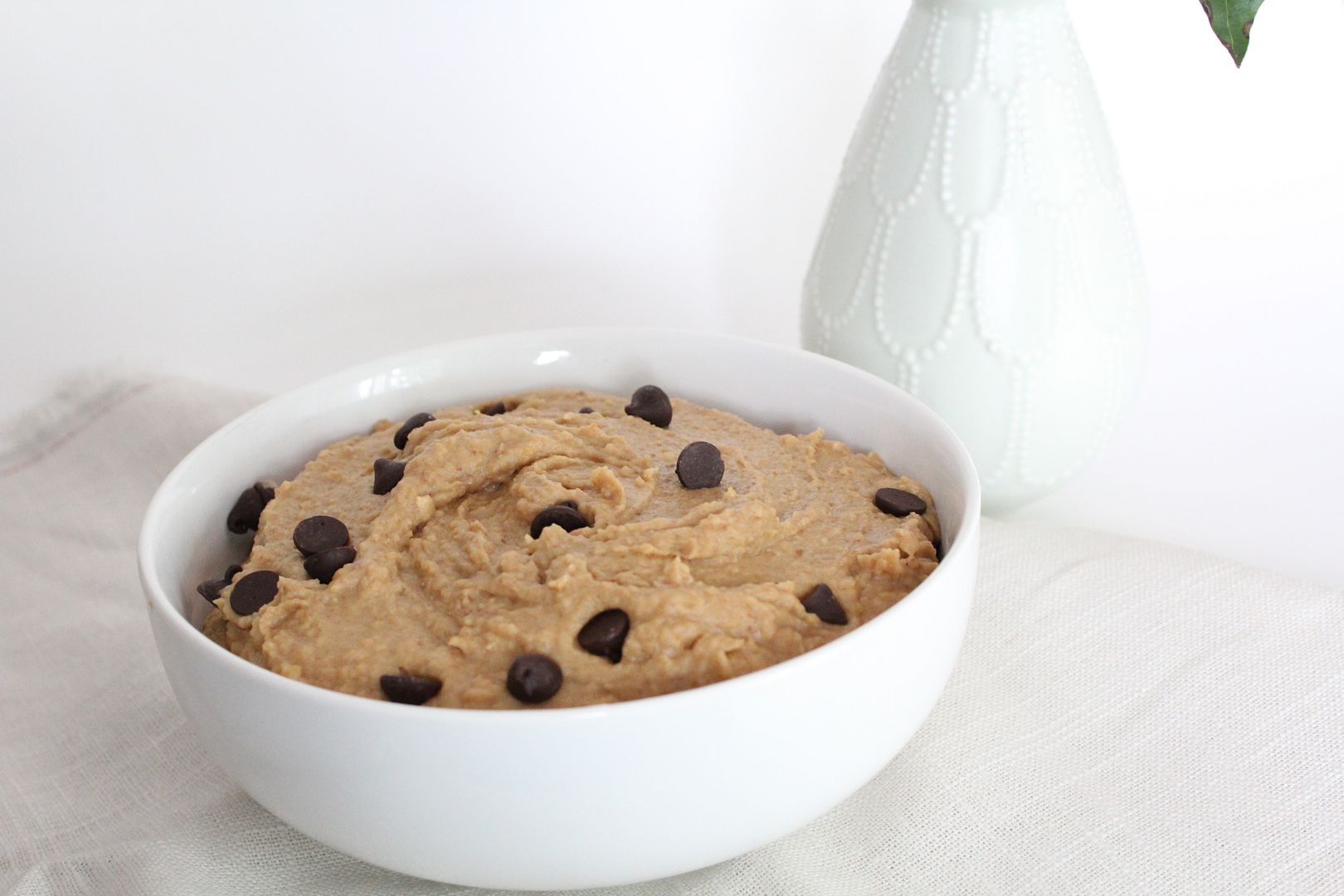 Yes, it really is healthy.
Not just compared-to-the-real-deal healthy, its like, good for you healthy!
Ok, its not quite as to die for as actual cookie dough, but it sure is good!
And there is NO SUGAR ADDED!
For reals, its sweetened naturally! :)
(well, except for the chocolate chips, but I did use dark!)
It is good all by itself, on graham crackers, or whatev you want to do with it, I bet its still good!
1/4 cup natural peanut butter
3 Tbsp old fashioned oats
In a bowl, cover the dates with 1/2 cup water. Let sit 8 hrs. Combine all ingredients except the chocolate in food processor, and let her rip! Let it go for a good ling time, until your mixture is super smooth. Stir in chocolate chips, and enjoy!