Today I will share how to make the rosettes that are on the branches! :)
Little rosettes are fun to add to branches, hair clips, pins, cards...
There are so many cute places to stick them, and they are SO easy to make!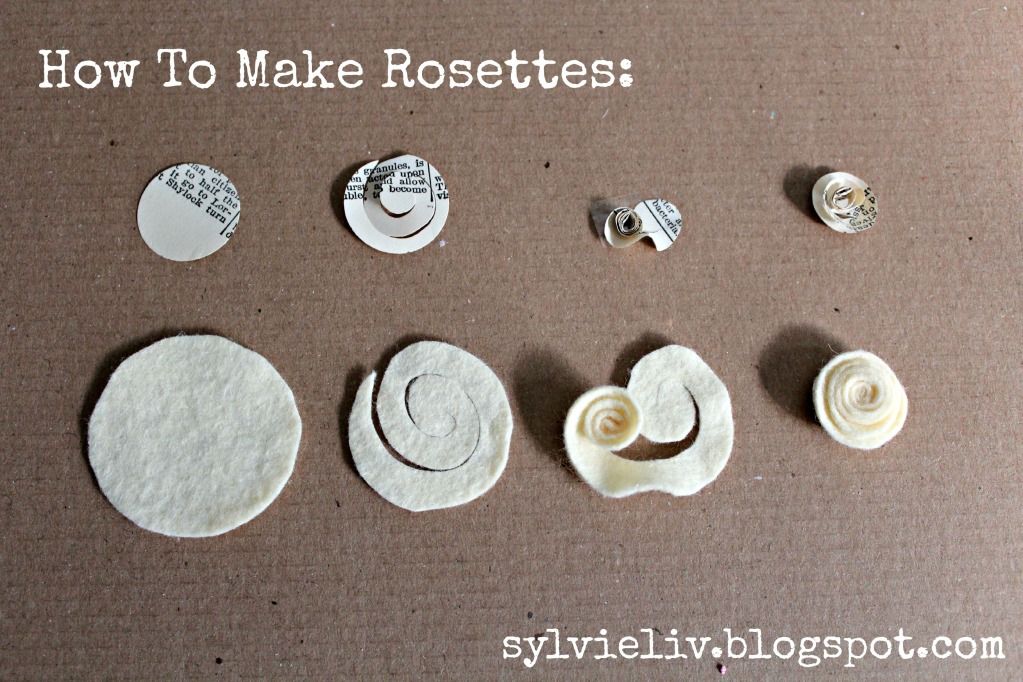 Well, there you have it! :) Pretty simple aren't they?
Ok, I'll explain a little...
Cut a circle from felt or paper.
Cut the circle into a spiral.
Roll the spiral, starting at the pointed end.
Tuck the round end under the rosette, put a dot of glue (hot glue for felt, Elmer's for paper) between the flower and the circle end, and press together.
Hold the paper rosettes together until they dry enough to stay on their own. If you are using felt and hot glue, you can set them down as soon as you are done gluing!