Happy Halloween guys! Here is something sweet for you...
I may or may not be scarfing these delicious, soft, chewy, chocolaty cookies down lately... They are sooo good you can't stop eating them! Dangerous.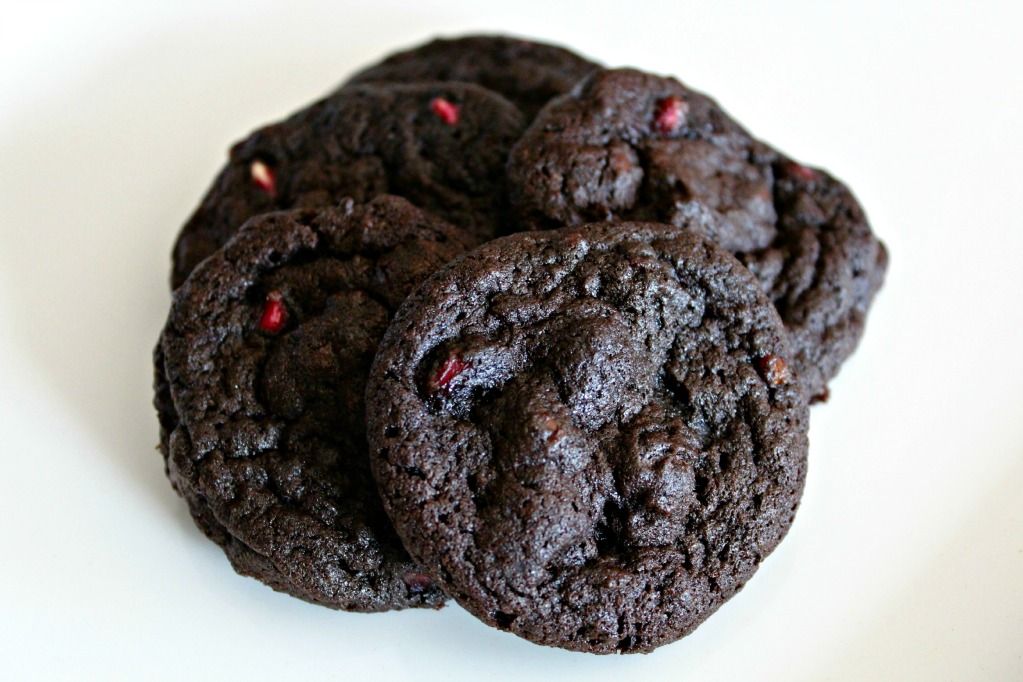 Make them now while pomegranates are easy to find in stores!
Do you dread picking all those arils (seeds) out of the pomegranate?
Here is the best and simplest way to do it:
First, cut the pomegranate in half.
Then hold one half in your hand with the arils facing down.
Place a large bowl under your hand, and "spank" the skin of the pomegranate with the back of a wooden spoon.
The arils will just fall out! Keep hitting until they are all out! :)