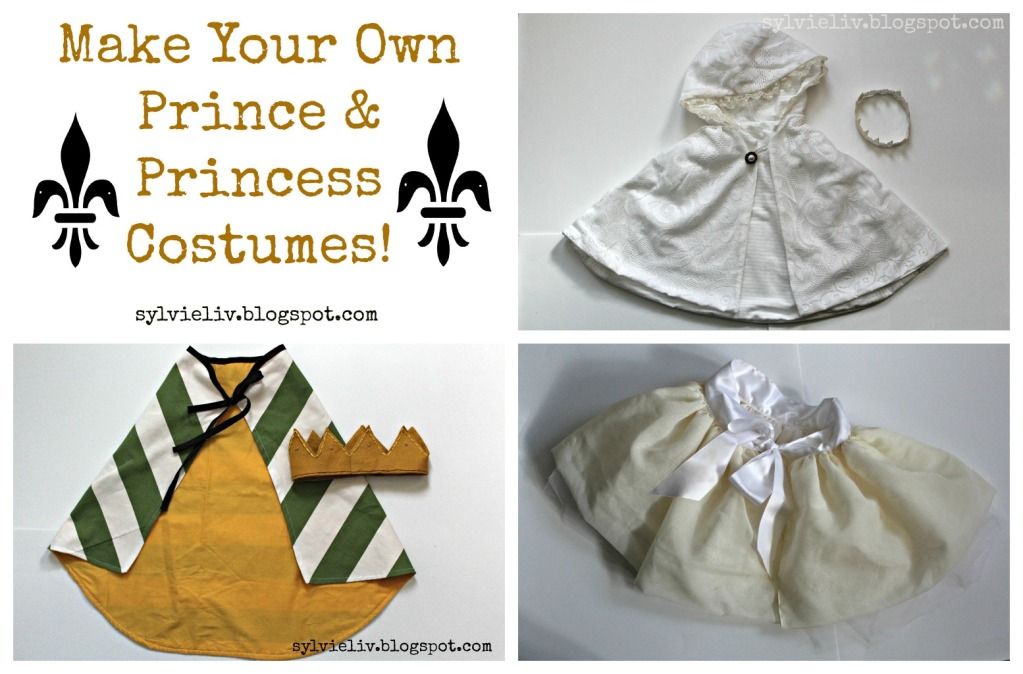 Today I'll show you how to make a prince cape! :)
*I will share details on the princess outfit next week!*
(this size is for a preschool aged child)
2 Pieces of Cotton Fabric; about 40"x 34"
60" Coordinating Bias Tape
I haven't figured out how to create downloadable pattern for you guys, so I'll just explain how I came up with my pattern...
Cut two identical pieces using these measurements: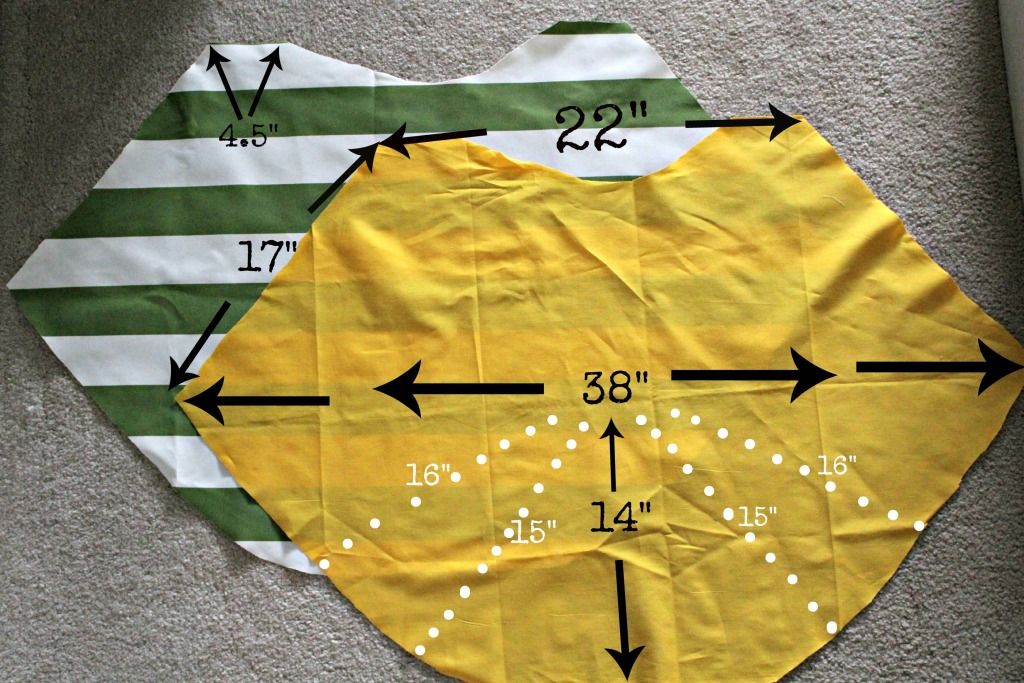 I would suggest drawing it up on your fabric using a fabric marker before you cut it.
Pin the two pieces together, right sides facing.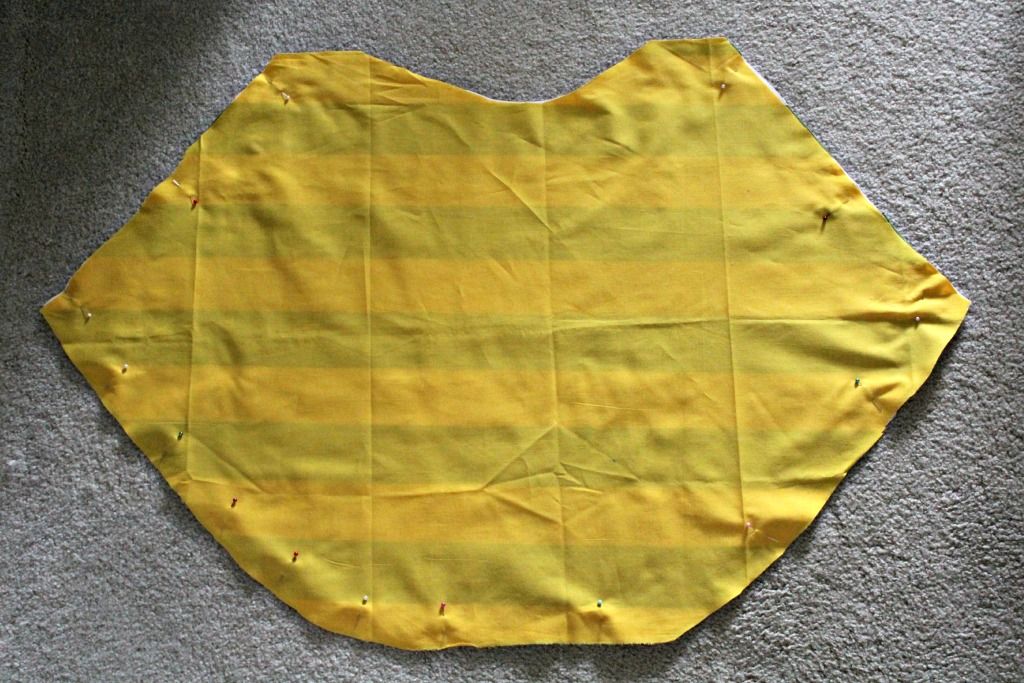 Sew along the edges, using a 1/2" seam allowance. Do not sew the top rounded part.
Turn cape right side out, press the seams, and do a finishing stitch around the edges.
This just makes it look nicer!
Open your bias tape, pin it to the top/ neckline of the cape, and sew it on.
*(If you are unsure on how to attach bias tape, there is an excellent tutorial here!)
Fold your bias tape over and sew all along the tape, from one end, across the cape, and to the other end. Fold the ends of the tape and sew them in place to avoid fraying. That's it! :)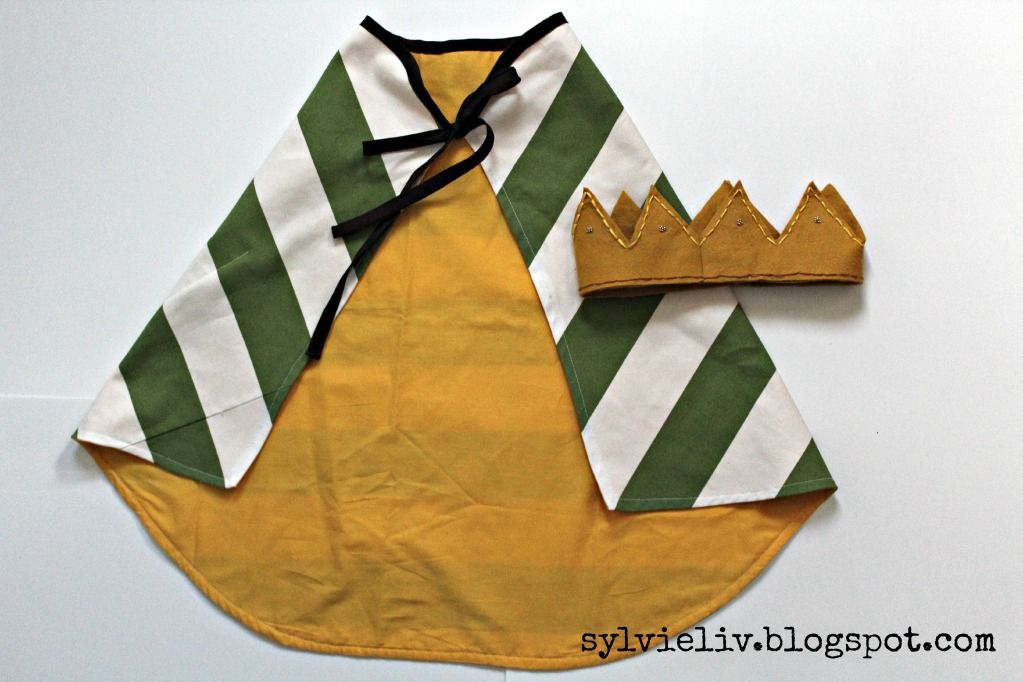 I used some of the scraps to add a little square pocket for stashing treasures!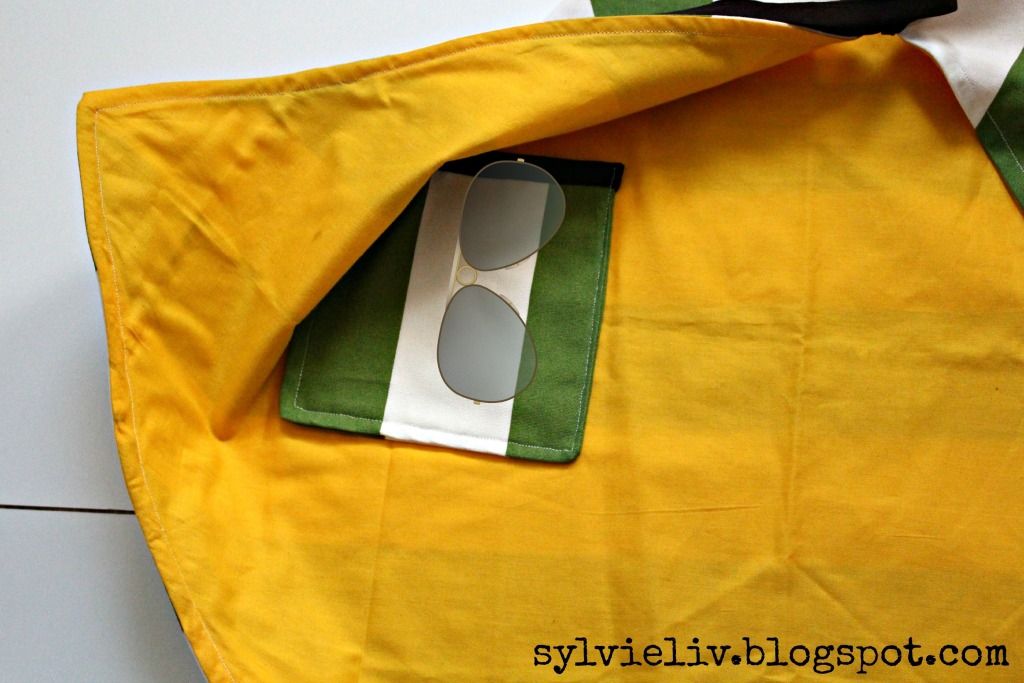 This was a super easy and quick project,
and the prince is just as pleased with his cape as he is with his crown! :)
I know I often say that projects I create are simple, easy, or quick but I really don't do a whole lot of projects around here that aren't! :)