Today I'll share how to make a little princess crown!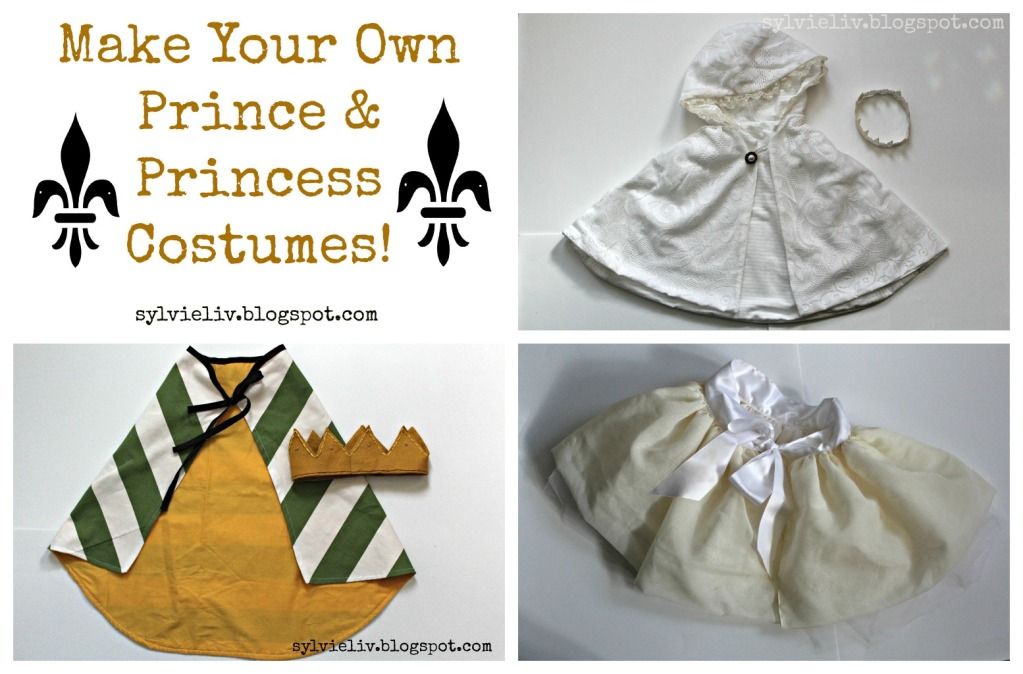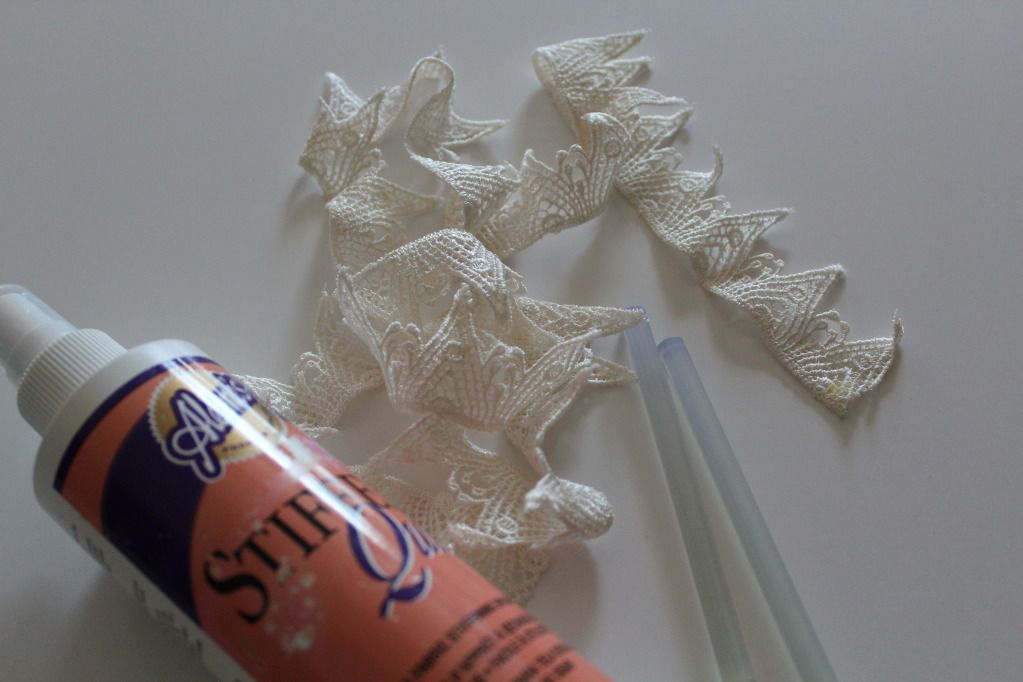 Cut your trim to the desired length. I cut mine 15"- 20", depending on the size of the child's head. I like this style of crown to be small on top of the princess' head. :)
Lay your trim on wax paper, and soak it with fabric stiffener.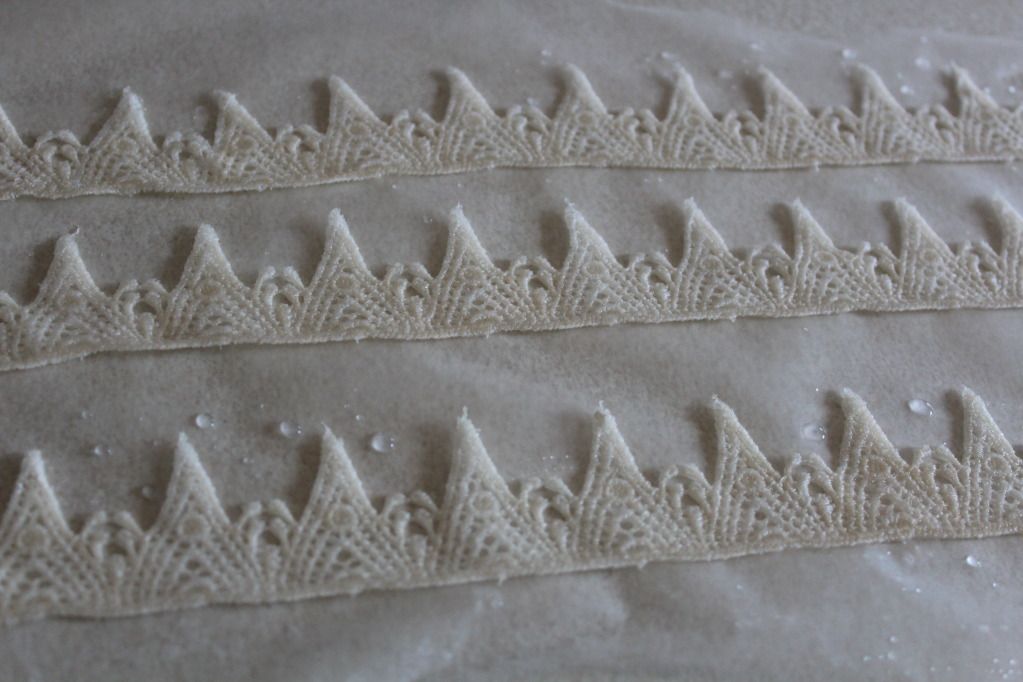 Let the trim dry completely, and then hot glue the ends together making a circle.
Pin into hair with a bobby pin and look how cute!! :)