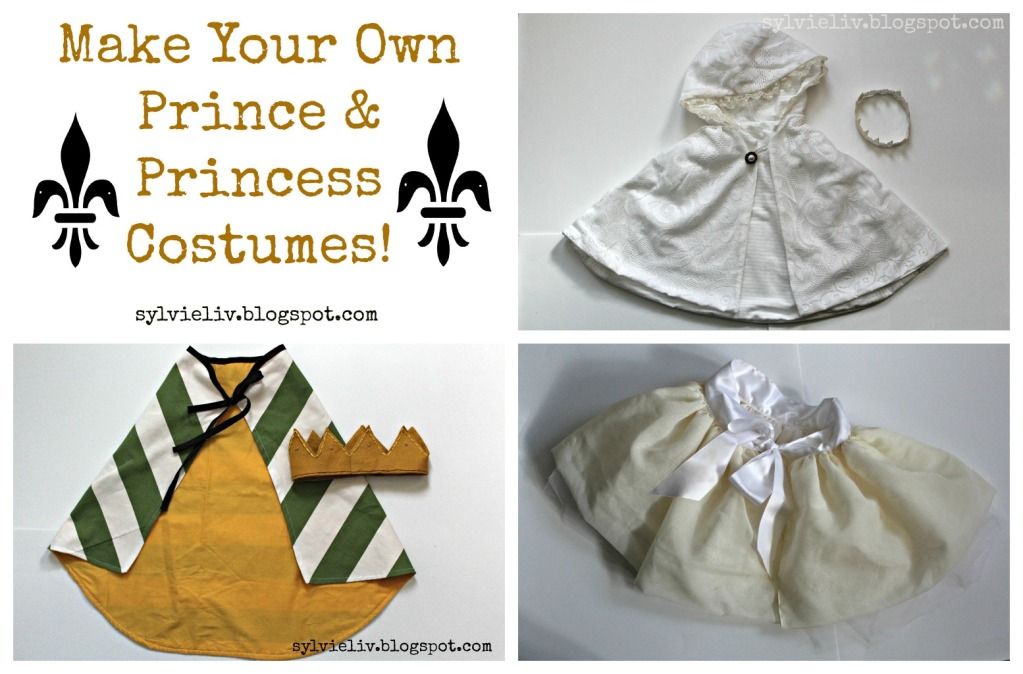 You can't have a prince without a princess, right?!
For the skirt, I used the Tutu pattern. Instead of using tulle for the top layer, I used a folded layer of sheer fabric.
For the princess cape, I used the Red Riding Hood pattern. I used an old table cloth for the outside fabric. I also added some lace trim around the hood for more detail. I love how it turned out!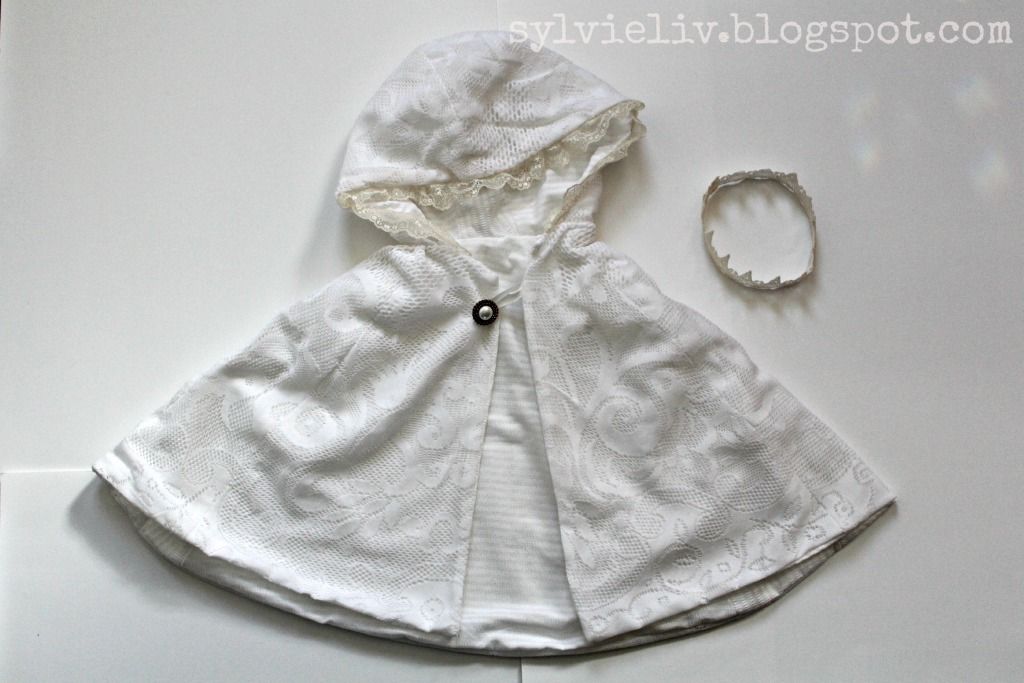 I will share how I made the crown tomorrow!
These costumes are a fun and cheap Halloween option, but they also work in the dress up bin, or for a princess party! :)
Have a good week, and thank you for reading!
http://www.craft-o-maniac.com/