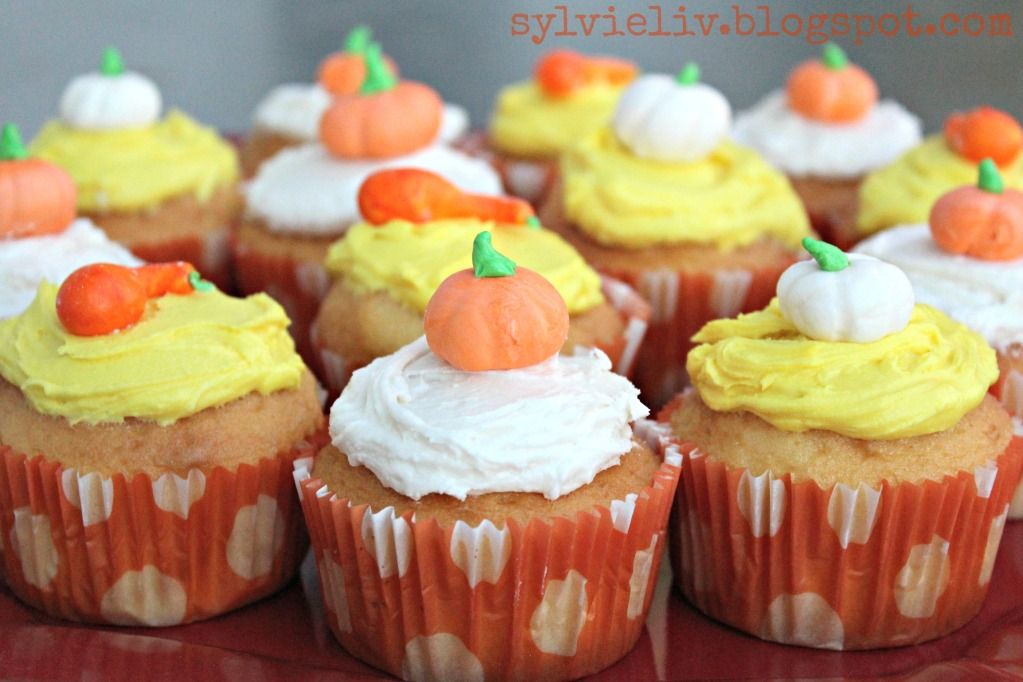 Every fall I can't resist but to make these cute little fall decorations to add onto cakes, cupcakes, or pies! They are so fun to make, and they taste good too! I first make a small batch of
Marshmallow Fondant (which is super easy w only 2 ingredients!).
Then I separate the fondant into a few balls, and knead a lil food coloring gel into each ball until the color is throughout. Then, I just roll, shape, and squeeze the fondant into pumpkins and gourds! :)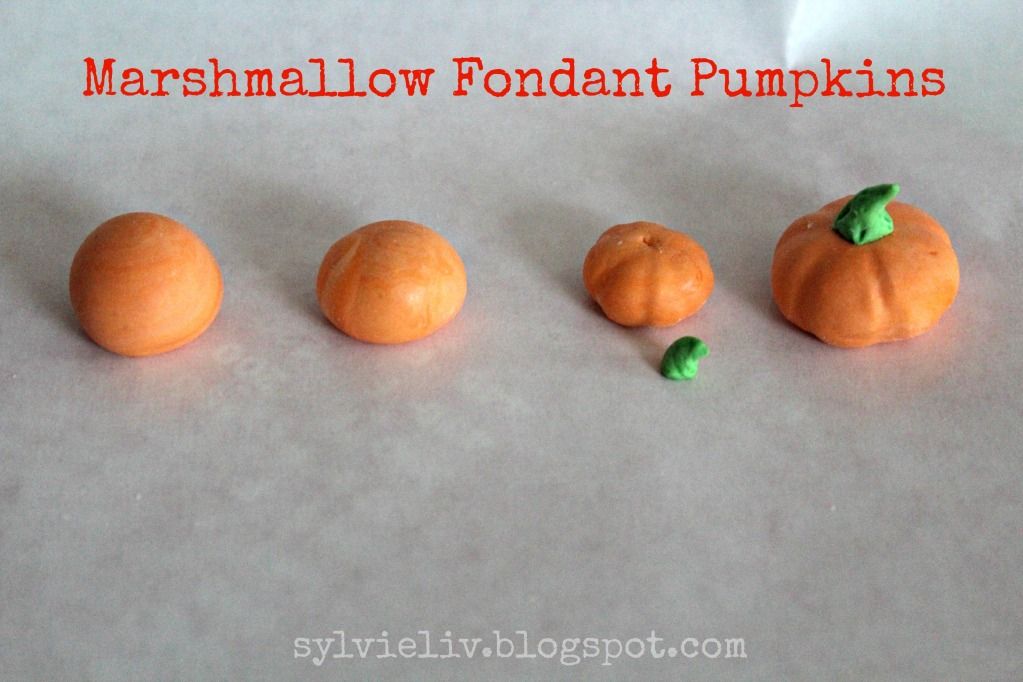 For the basic pumpkin shape: roll a ball, squish it down a little, score around it with the side of a toothpick to make the lines, dab a dot of water on top, and stick on a pinch of the stem color!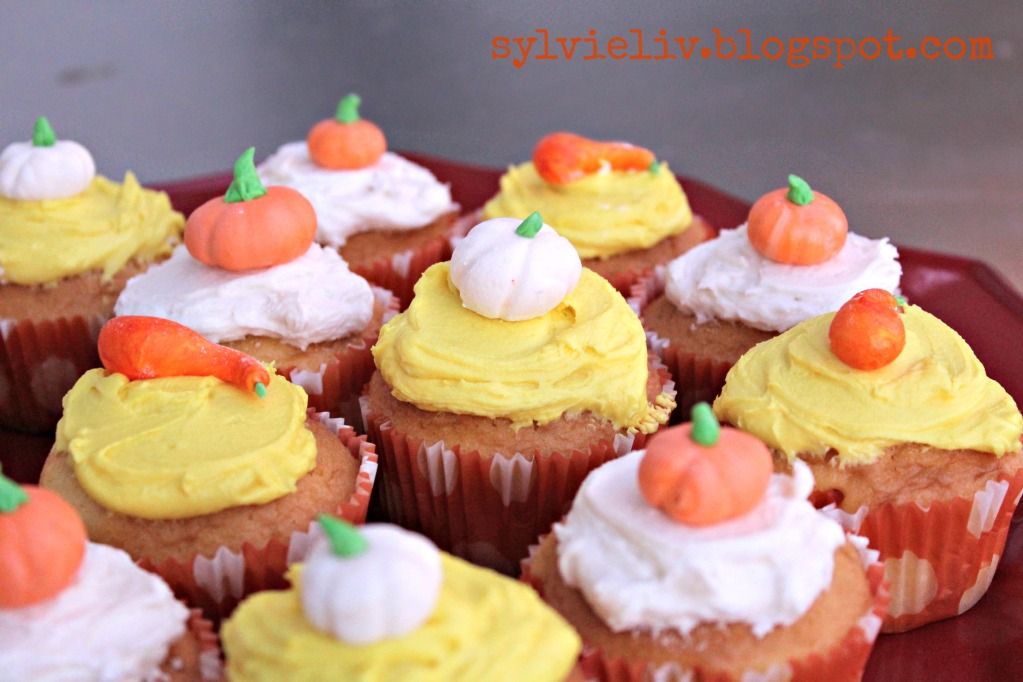 Repeat with different colors! Try different gourd shapes! Have fun with it! I felt like I was sitting in art class again, sculpting a blob into something lovely! :) Enjoy!